Proactive ways to help your employees' mental wellbeing
10th October is World Mental Health Day, with the theme this year being to 'Make mental health and wellbeing for all a global priority'. At a time when remote working is making workforces more global and dispersed, this feels like a pretty good theme for businesses in particular
In addition, the cost of living crisis isn't just having an impact on people's financial wellbeing — it's also affecting their mental wellbeing. A survey we recently conducted of 5,550 employees saw 70% say the crisis was having a negative effect on their mental wellbeing, while 46% expected this to get worse in the next six months.
All of this makes now a good time to take stock of your mental health offering. What are you doing well and not so well? Are there any gaps? Remember, your duty of care as an employer goes well beyond the 9-5, so it's important to make your package as strong as possible.
It can be a bit overwhelming to think about all this, so let us give you a few pointers. Here are some things you can do to strengthen your mental wellbeing strategy and look after your people everywhere.
Show mental wellbeing isn't just an add-on
It's important that the culture in your business shows how seriously mental wellbeing is being taken. As with all things culture related, this needs to be embedded throughout the business, across all locations and levels. Whether it's your head office staff in Sydney, or your intern that works remotely from Southampton — everyone should get that same sense of care.
There's lots of small things that add up here. At its simplest, it could be a case of pointing out useful resources for things like burnout in internal emails or newsletters. Don't be afraid to repeat this either. You might feel like you're being annoying but some people need regular reminders and encouragement.
Employees need to feel comfortable discussing any challenges they're having — so why not get senior leaders to set the tone? Get them to be open about any challenges they've personally had, and reinforce the fact that it's okay to ask for help. This can have a major impact on the rest of the business.
Try and get as many people trained up as Mental Health First Aiders as possible. Some employees will find it easier to talk to a peer, rather than a manager, so this helps you cover all bases.
Offer practical solutions
As the old saying goes: Actions speak louder than words.
Telling your employees you care is one thing, but you also need to give them the solutions to protect and help their mental health.
A big part of this is your benefits package. What relevant tools are you offering? A big misconception about benefits is that they're things HR needs to administer and constantly stay on top of. But this isn't necessarily true. With today's independent and tech savvy workforce, it's often a case of giving them a variety of tools, that they can use as and when they need.
For example, there are plenty of apps out there which help with anxiety and general mental health — why not provide this to people either for free or at a discounted rate?
How about access to professional counselling sessions? Often you can purchase a block of sessions per employee from providers.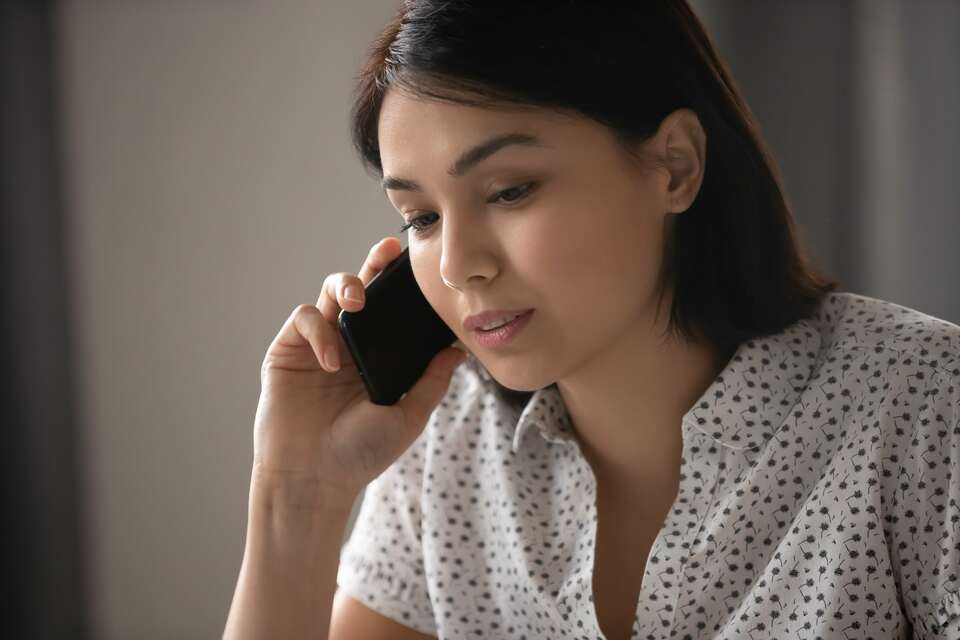 We spoke earlier about how financial pressures are having a negative impact on people's mental health. See if you can offer benefits that ease these pressures, such as employee discount schemes. These help employees save money on both day-to-day purchases and larger, one-off items. In a cost of living crisis, it's often one of the benefits people appreciate the most.
It's not just about benefits though, Look at other solutions such as your flexible working policies. If you have a hybrid working model, can you let people work from home an extra day? This can be a big financial help, as it means they need to spend less on things like the commute and childcare costs.
Also look at the amount of leave you offer. This isn't just for holidays — it's a valuable tool to prevent burnout. See if you can increase this. Even an extra couple of days could make the world of difference. In the grand scheme of things, it's a low cost-high impact solution.
Train managers to spot the signs
Even when you have an open and honest culture of wellbeing, some employees may not want to discuss issues they're having. This is why it's important that line managers can spot some of the signs. Mental health issues are far harder to identify than physical ones, but they're not always invisible. Here are some of the things to keep an eye out for.
Someone's tired when at work
Someone takes more time off than usual (without a clear reason) or shows up constantly late
Someone is easily frustrated, gets angry or responds in an irritated way
Someone isn't eating properly
Someone's productivity plummets
Someone stops keeping up with their appearance or has poor hygiene
Someone stops participating in social activities
Keep lines of communication open
One of the things that can lead to employee anxiety is the feeling of being out of the loop. This has become more common in the era of remote and hybrid working. By communicating — maybe even over communicating — you can make people feel connected.
For example, let's say there's a big company announcement. Ask managers to follow up with their teams to get their thoughts and reactions. This is another simple act that can go a long way towards helping.
Remember that communication should be two-way, so make sure there's a good feedback loop. Make it as easy as possible for employees to share their thoughts and worries — this creates a more comfortable and welcoming environment, which is important for mental health.
The key takeaway
Prioritising mental wellbeing isn't just something for this one day of the year. However, it's definitely a useful reminder to take stock of how you're helping people, and what more you could do. Even doing this once a year can lead to small improvements, eventually making you an employer of choice — one that's known for putting their people first.