Managing busy workloads during peak times
Every business in the retail and hospitality sectors will experience busy periods - whether it's seasonal rushes, booming trends or the madness of a lunch rush on a sunny day. How can these employers ensure they look after their people while also balancing the business priorities? Check out these tips from our friends over at Brigad!
Unprepared businesses may struggle in busy periods — staff become flustered, emotions and tempers can flare, especially during the summer! Whilst most people are out enjoying the sun, it's the customer service staff who are breaking a sweat and working hard to meet the masses. Here's a few handy tips for business owners and managers to help manage staff workloads during busy periods.
Prioritise training
It cannot be understated how important training is, especially in retail and hospitality where the workplace dynamic can shift in a moment's notice. The last thing you want to hear during a busy period is a staff member telling you "I don't know how to do that!"
Unprepared staff can keep trade at a standstill, and customers won't want to hang around in a heaving queue whilst you must take the time to teach a staff member how to finish the job. Management can avoid these situations by ensuring your workforce is trained and regularly kept up to date with changes in the workplace. Got a new coffee machine? Make sure everybody knows how to use it!
Don't cut corners either. Managers know that productivity is a priority, but a fast-pace shouldn't come at the cost of the worker's wellbeing. Untrained staff will become flustered and make mistakes, especially during busy periods - according to statistics, 86% of hospitality businesses offer less than 10 hours of ongoing training. No wonder the staff get overwhelmed! Well trained staff, however, will be able to cope with work pressure better. This ensures better productivity and an improvement in their wellbeing. It's a win-win!
The deciding factor is whether or not the training sessions are useful. We've all been at training days where you come away not knowing whether or not we've learned anything. Proactive managers will tune in to their team and work out what it is exactly they need to know, and what they need to brush up on. Perhaps most importantly, don't teach them something they already know.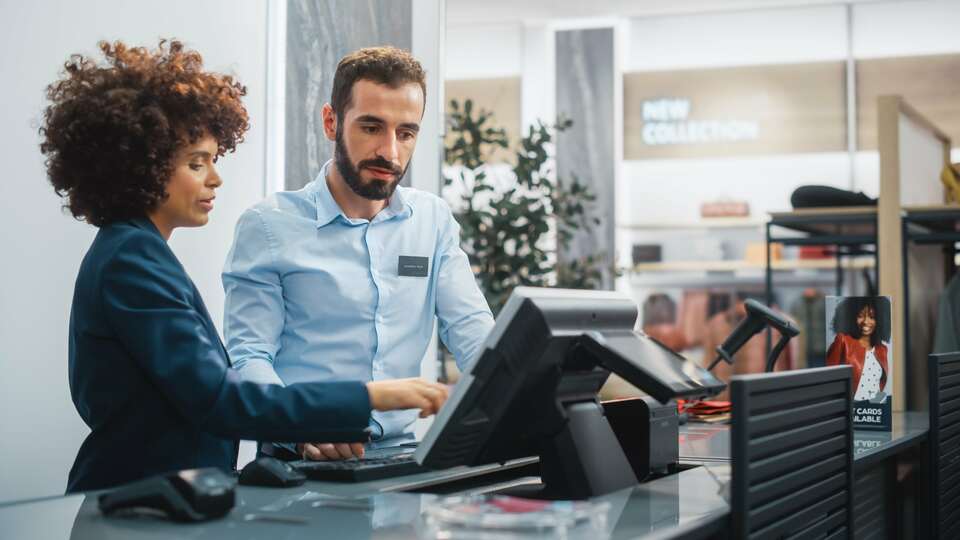 The best way to approach this is to talk to them — ask them what they need to work on. Ask them what parts of the job can be better planned out and need to be streamlined. Staff members respect managers who are willing to listen to them and make changes that will benefit staff.
Team building sessions are also great ways to really drive the team to get to know each other and work together. Nevertheless, just like training sessions, remember to check in with your staff and plan team building sessions they'd genuinely enjoy participating in!
Remember, the three cornerstones of any training session are demonstration, practice and feedback.This means that management should be familiar enough with their business to feel comfortable with demonstrating the skill, but it also means that they should be open to feedback from the staff. More on this in our next point!
Communication at all levels
Great teams rely on great communication. It can't be expressed enough as to how important communication is in the workplace. Great managers create a collaborative environment, making sure staff are comfortable expressing their opinions. Top down, bottom up — communication should run from the lowest staff member right on up to the boss, and down again!
This doesn't always have to be direct conversations either. Things like honesty boxes might be met with hesitation to begin with, but staff will be well on board if management explains that it's a way for staff to express their opinion and share their thoughts anonymously — especially if they pledge to listen to staff and make changes. Management shouldn't shy away from making connections with their teams though. They should remember they are part of the team, not above the team.
Leadership also shouldn't shy away from those at the coalface of the business. Managers would be surprised at how much they could learn from their people on the workfloor — often they have the best eye for spotting how a job could be done quicker and more effectively. Just don't forget to reward them after they've come up with a stellar idea!
Have backup plans
Well trained staff should be able to handle the increased workload. However, it's natural for things to become overloaded — and good managers will be planning for this. Alternative plans should be put in place for when someone's workload becomes overloaded — managers should consider doubling up on certain stations and roles. Queues building up? Get extra staff on the tills. Running out of chips? Double up on the chip station. Great management will have plans like this in the bag, just like an American Football manager with his book of plays!
And remember, workers appreciate a manager who's willing to get stuck in. If the workplace is becoming busy and your staff are feeling overwhelmed, roll up your sleeves and get involved!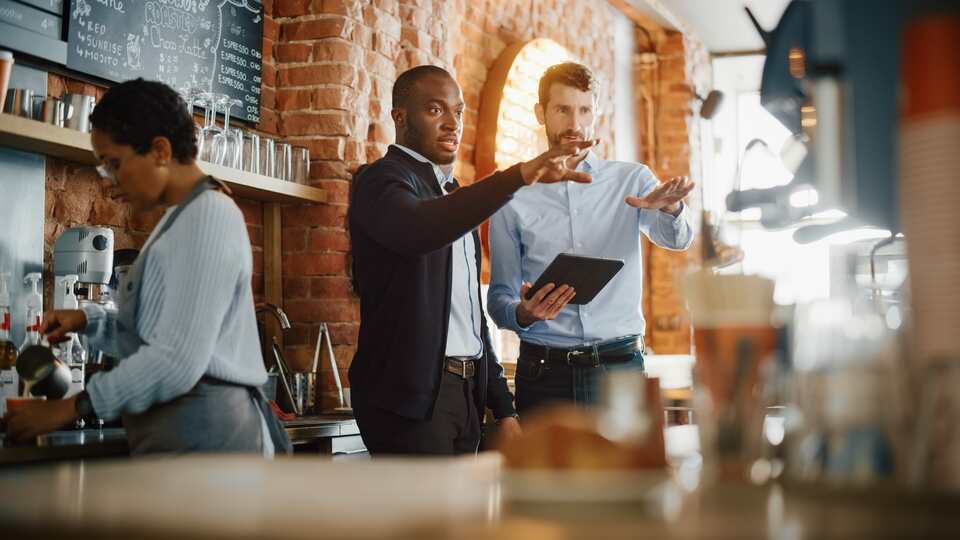 Use relief workers
No matter how hard we plan, even the best trained team can become overloaded when push comes to shove and the workplace is flooded with customers. Think of bars during the World Cup, or retail shops on Boxing Day or Black Friday.
That's why any business, no matter how big or small, needs to have contingency plans in place for bringing in relief workers. Every business needs to be prepared for intense workloads or a situation where people call in sick.
This is something we specialise in at Brigad. Our members are skilled professionals that can be brought in to provide some much needed relief — or even to breathe a little bit of life into old routines. Our model means staff can be on hand without needing to employ them permanently. And because we offer above-market rates, each member feels valued and willing to go the extra mile.
The key takeaway
By planning ahead and taking a few precautionary steps, businesses can weather busy periods and come out of it with a stronger and more capable team. It is in these hectic periods where staff will look towards management to lead them, so plan ahead and enjoy the results!