Perkbox's Top 30 HR Influencers for 2017
We pooled a selection of our industry's most prominent figures to narrow down the Perkbox Top 30 HR Influencers.
To compile the list, we took a fine-tooth comb to the UK's HR space. We looked for practitioners undertaking pivotal roles and making outstanding contributions to the industry; those consistently innovating and inspiring others to create fulfilling workplaces.
Only after beginning this list did we realise the true scale of the task – and given the vastness of today's HR industry, inevitably some exceptional talent had to be overlooked.
The line up includes up-and-coming disruptors as well as industry veterans, great thinkers along with long-standing practitioners.
In no particular order, here are the Perkbox Top 30 HR Influencers.
Lucy Adams, CEO and Author, Disruptive HR
Frustrated by the lack of innovation in the profession, Lucy created Disruptive HR to help HR Directors and business leaders to do things differently. She is also a Director at communications and engagement agency Firehouse, and is a popular keynote speaker on the topic of leading people in a disrupted world.
Check out the Disruptive HR blog
Cathy Brown, Executive Director, Engage For Success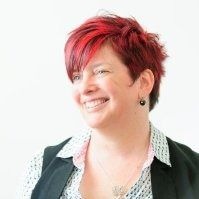 Cathy's repertoire spans private, public, and third sectors. As Director at Engage For Success, she favours an evidence-based, practical approach to employee engagement initiatives. Prior to this role she delivered strategic transformation programmes for a FTSE 100 company.
Check out the Engage For Success blog
Henry Stewart, Founder, Happy Ltd.
Henry is a decorated author and speaker on improving workplaces. His book, The Happy Manifesto, has been shortlisted for the CMI business book of the year – and Henry practices what he preaches. Happy Ltd. has been rated in the top 20 workplaces in the UK for five successive years, by the Financial Times and Great Place to Work.
Jon Ingham, HR Strategist and Author, Strategic Dynamics Consultancy Services
Jon is an author, analyst, consultant, and speaker on strategic and innovational HR. He's spoken at prestigious events around the world, including The Economist's Future Works Summit and Bill Kutik's HR Technology Conference in the US.
Natal Dank, Director, Southern Blue Consulting
Natal is a pioneer in the vanguard of the Agile HR movement. She applies Agile's dynamic and collaborative frameworks to help leaders, organisations, and brands build awesome places to work. Running regular webinars, events, and video discussions, Natal compellingly argues that Agile is an HR mainstay.
Check out Natal's LinkedIn blog
Tim Pointer, Founder, Starboard Thinking
With broad and global experience in some of the world's most recognisable brands, Tim founded Starboard Thinking, a holistic HR consultancy that partners with the likes of Volkswagen, Great Ormond Street Hospital, and Innocent. He's also turned his hand to executive coaching, business speaking, and awards judging.
Check out the Starboard Thinking blog
Sandy Begbie, Chief People Officer and Lead Executive for China, Standard Life
Besides leading the Standard Life function, Sandy was recently appointed as a Non-Executive Director at the Open University board. He was a member of KPMG's P3 Client Advisory Board until 2016, and chairman of both Career Ready and the Scottish Advisory Board (SAB). Perhaps that's why he was voted HR Network Scotland's HR Director of the Year in 2009 and won the Outstanding Contribution to Scottish HR award in 2011.
Dr. Mee-Yan Cheung Judge, Founder, Quality & Equality Ltd.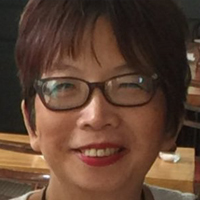 Mee-Yan is a "scholar-educator-practitioner" in organisational development, with experience delivering powerful transformational change in diverse organisations, sectors, industries, and global regions. As well as authoring several influential OD articles, books, and reports, she notably led one of the world's largest cultural changes at the BBC.
Check out the Quality & Equality blog
Eugenio Pirri, Chief People and Culture Officer, Dorchester Collection
Eugenio is an HR disrupter with a global outlook. He challenges the status quo while showing common ground to build sustainable people, culture, and strategic initiatives. He recently put his 30 years' operations and people resource experience towards authoring the incredible Be A People Leader: A Sustainable Framework for Achieving Your Full Potential.
Karin Volo, Chief Joy Bringer and Director, Evoloshen
Karin co-authored the international best-seller Engage!, pens a regular blog for Huffington Post, and is a judge for employee engagement awards in both the UK and the US. With over 15 years' experience working with international Fortune 500 companies on two continents, she specialises in business building, cultural transformation, and high performance.
Check out Karin's Huffington Post blog
Matt Stephens, Founder, Heartbeat Ltd.
With over 15 years' experience working with FTSE 100 companies to enable inspiring leadership and cultural development, Matt believes emotional analytics is the driving force behind engagement. He is a prolific writer on the subject of people management and HR.
Check out Matt's LinkedIn blog
Gloria Lombardi, Founder, Marginalia: Future of Work Magazine
Gloria is the founder and publisher of MARGINALIA, the publication that examines new ecosystems of work through the lens of innovation, communication, and leadership. She's a renowned journalist, blogger, researcher, and author, specialising in digital transformation and the future of work.
Ben Whitter, Founder, World Employee Experience Institute
As Founder of the World Employee Experience Institute (WEEI), Ben is one of the world's leading figures in employee experience (EX). He co-designed and chaired the first EX conferences in Europe and Asia. These events brought together the world's top organisations (including Airbnb, Cisco, and Google) to discuss, share, and learn about the future of work.
Jane Sunley, Founder and CEO, Purple Cubed
Jane is a pragmatic people person who has been pivotal in the success of high profile employment projects for clients such as Pizza Express and Claridge's. Jane is frequently invited to give speeches and interviews on people issues, and is a visiting fellow at both Oxford Brookes and Sheffield Hallam Universities.
Check out the Purple Cubed blog
Frazer Rendell, Director, E-Trinity
Frazer is a consultant, speaker, and writer who prizes practical and measurable employee engagement and business improvement. He's also a member of the Engage for Success Guru Group, which involves his leading a Special Interest Group (SIG).
Andy Partridge, Co-Founder, Enviable Workplaces
Andy has over 20 years' experience in the recruitment industry. In 2010 he launched the leading company culture blog Enviable Workplace to help companies attract, retain, and engage their culture ambassadors. Andy's recruitment service specialises in matching great people with great cultures, and runs regular events for the cause.
Ann Pickering, HR Director, O2 Telefónica UK
Since Ann joined O2 in 2014, the company has achieved three top 20 seats in The Sunday Times Top 100 Employers in the UK, and has been voted 8th in the UK Best Places to Work. She is an advocate of social inclusion, having recently called upon businesses, the Government, and educators to future-proof the UK for digitally skilled workers.
Check out Ann's Huffington Post blog
Valerie Hughes-D'Aeth, HR Director, BBC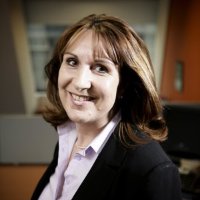 Over 30 years of HR and communications experience have led Valerie to the hugely influential role of HR Director at the BBC. She's undertaking a significant transformation programme, modernising HR support across the organisation and improving efficiency. A regular conference speaker, Valerie has led organisations to win a number of HR awards.
Andrew Spence, Transformational HR Director and Founder, Glass Bead Consulting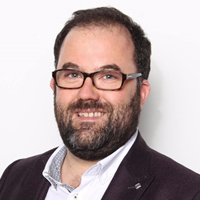 Andy is an HR transformation specialist with over 20 years' experience. After working with brands such as Deloitte, Accenture and, AON Hewitt, he established Glass Bead Consulting, which specialises in the design and implementation of new HR operating models. Andy's broad HR writings have been published in most leading HR publications.
David MacLeod, Co-Chair, Engage for Success
David is a linchpin of Engage for Success, a Government-backed movement that inspires businesses to engage employees in pursuit of their organisational goals. His insights are drawn from research that enabled him to co-author the MacLeod Report for the Government – the paper was described by the CMI as the definitive work on the employee engagement.
Check out the Engage For Success blog
Matthew Syed, Thought Leader and Speaker, Matthew Syed Consulting
Matthew Syed is one of the world's most influential thinkers and speakers in the field of high performance and cultural change, and has worked with some of the world's leading organisations to build mindsets of continuous improvement. In 2013 he launched Matthew Syed Consulting, which specialises in creating high performance organisational cultures.
Check out Matthew's LinkedIn blog
David D'Souza, Head of Engagement, CIPD
David heads up engagement for CIPD's branch network, which has over 140,000 members and runs over one thousand HR events every year. He's a regular keynote speaker and writer on topics including behavioural science and the risks of automation and artificial intelligence. David is also a Fellow of the Learning and Performance Institute and the RSA.
Nita Clarke, Co-Founder, Engage for Success; Director, Involvement and Participation Association; Co-Chair, Employee Engagement Taskforce
Nita's wide-ranging role has seen her author a series of groundbreaking reports, including The Way Ahead: Trade Unions and the Third Sector and Rethinking Voice for Sustainable Business Success. She is a visiting Fellow at Kingston University Business School, and a member of the Mutuals Taskforce, established by Cabinet Office Minister Francis Maude in 2011.
Check out the Engage For Success blog
Perry Timms, Founder and Chief Energy Officer, People & Transformational HR Ltd.
As a renowned author, TEDX speaker, CEO – Chief Energy Officer – and all-round HR guru, Perry is a true industry heavyweight. His consultancy has a suitably ambitious mission: to change the world of work; one conversation at a time.
Katrina Collier, Social Recruiting Trainer and Speaker, The Searchologist; Organiser, DisruptHR London
Katrina is a globally recognised expert on social media recruiting. In addition to her senior roles at DisruptHR and Searchologist, Katrina delivers regular keynote and sessions speeches, and can be found co-hosting the excellent The #SocialRecruiting Shows.
Barry Flack, Global HR Executive, BF Consultancy
Barry is a Global HR Executive, leader, and strategist. Over his varied, 25-year career, Barry has held roles at board level, specialising in HRD, talent, recruitment, and organisational development. A regular writer, speaker, and trainer, Barry helps businesses adapt to the changing world of work.
Matt Manners, CEO and Founder, Employee Engagement Awards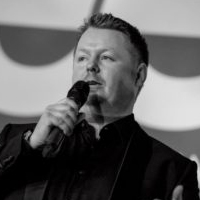 Matt promotes healthy competition within our industry to encourage continual improvement. He founded The Employee Engagement Awards and Conference to celebrate great work and highlight best practices for those seeking to learn.
Check out the Employee Engagement Awards blog
Andy Campbell, HCM Strategy Director, Oracle
Andy's experience of technology and business change spans multiple geographies and industry sectors. As part of his current role, he regularly commissions extensive research into business and technology to fuel the production of industry-leading thought leadership.
David Green, Global Director, People Analytics Solutions, IBM
David is a world-renowned writer, speaker, conference chair, and executive consultant on people analytics, data-driven HR, and the future of work. Through his work at IBM, David helps HR practitioners and organisations leverage data and analytical thinking. His numerous accolades include Best Writer at the 2015 HR Tech Writers' Awards and a place on Sage's 20 Experts in People Science 2017.
Andy Headworth, Head of Recruitment and Workforce CDIO, HM Revenue & Customs
Andy is the author of two books on social media recruitment strategies, including the bestseller, Social Media Recruitment. He's a multi-award winning recruitment and HR blogger, as well as a global keynote speaker. Andy's recruitment team for HMRC Digital will play a leading role in facilitating the necessary changes for the Government in the wake of Brexit.