5 tips to help your employees with stress
April is Stress Awareness Month, a time to raise awareness of the causes and cures of stress. Now, there's lots of different types of stress, and one of the most common is workplace stress.
It's something we're passionate about combatting, and we were delighted to team up with Tyler Lowe from Loving Life, who's equally as passionate about this. Read on for his top tips to help employees with stress.
Stress is something employers need to take seriously. It's not just the right thing to do — it also makes good business sense.
For example, a UK study done prior to the COVID-19 pandemic showed that absence from work due to stress cost the country over £5 billion a year. The pandemic has only made this worse, and approximately 50% of all work-related illnesses in the UK occur due to stress.
Now more than ever it's important that you do all you can to support staff with their stress levels.
To make it easier, here are five tips to help alleviate employee stress. Of course, this is just a drop in the ocean towards the commitment of supporting employee wellbeing — but it's a great start.
Provide education on coping with stress
Stress is a broad topic and we all react and respond differently to it. What your colleagues find stressful may not be stressful for you, and vice versa.
Having said that, it's important to educate staff about taking steps towards coping with and reducing their own stress. Give them a range of tools and knowledge that will help with this.
In the digital age, webinars can be a fantastic way to educate employees about simple and effective methods they can use to reduce some of their daily stressors. Sessions like these can provide a range of benefits, including:
Showing staff you care
Supporting wellbeing
Reducing absenteeism
Improving morale
Increasing productivity
Offer employee benefits and perks
Wellbeing benefits have taken on great importance for employees, so ensure you have a strong offering that includes stress alleviating benefits. This can range from helplines where people can talk through what they're feeling, to meditation apps which some may find easier.
You could also look into an on-site chair massage. This is something that can help to relieve muscular tension and triggers a relaxation response from our body which encourages it to slow down.
If you have a lot of employees who work remotely, perhaps you could give them vouchers to go and get a massage at a clinic, or negotiate a discounted rate with local masseuses?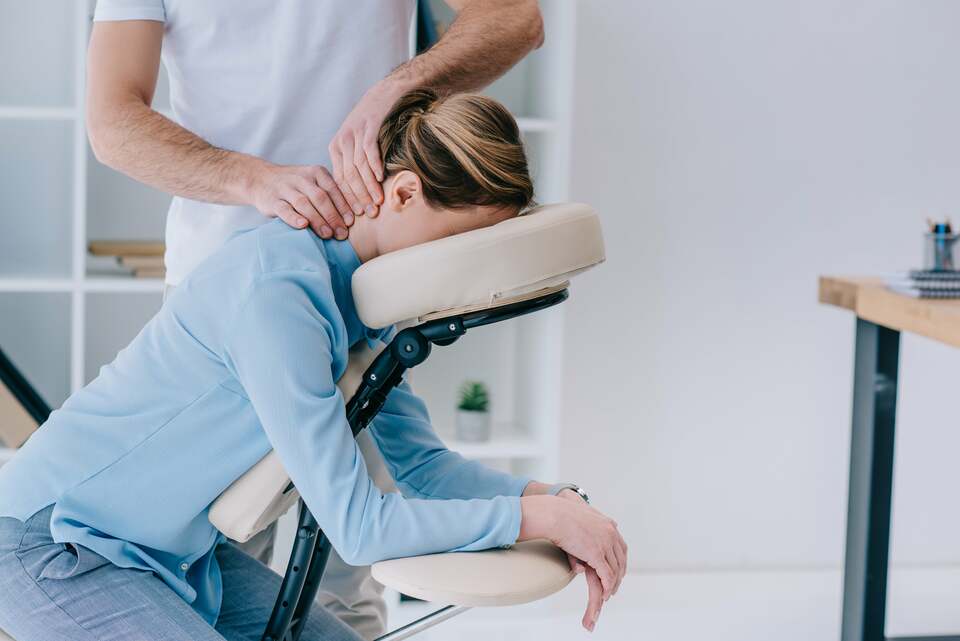 Ease employee workload
Employee workload is one of the biggest contributing factors to employee stress. In fact, in 2021, it was revealed as the biggest cause of work-related stress, depression and anxiety.
Tight deadlines, too much responsibility and lack of managerial support are among the leading factors which increase workload pressure.
The theory is simple — reduce workload pressure and you'll reduce employee stress. Of course, in reality, this is much easier said than done, so here are some things you can do.
The first step is to help employees prioritise. Prioritising workload helps to provide balance, enhances productivity and reduces stress. Educate people about the value of simple to-do lists and promote helpful technology lists — something like Google Keep is a useful tool.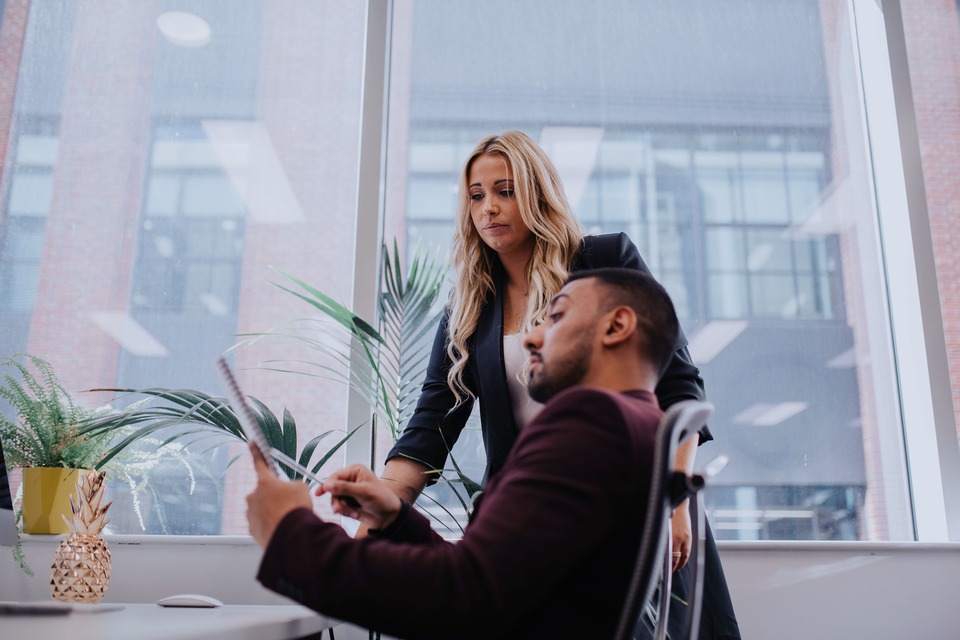 You should also make sure work is allocated fairly. Sometimes employees are not getting their work done because they're just overloaded. This can create feelings of stress, anxiety, dissatisfaction and make them dislike or resent their job.
If someone is overwhelmed with their workload, it may be worth thinking about how you can take some of the work away. This could mean hiring another team member or bringing in a subcontractor. Either way, allocating tasks fairly should be an option.
Discourage distractions
Life is full of distractions, and in many cases, these can hinder our progress. Whether it's the quick check of social media every 30 minutes, personal worries or the office gossip — when employees are busy, it's good to minimise the distractions.
Communicating with people about what is distracting them will help. If you know what's distracting them, you know how best to help them.
Allow flexible working
This is becoming increasingly popular and it's clear to see why. With many of us trying to juggle our work-life balance, flexible working helps to support this. It's also a key factor in reducing stress.
For example, if a parent is worried about nobody being able to collect their child from school, and your company allows them to plan their hours around this, you are helping to reduce a major stressor. Being an employer that recognises this shows maturity and empathy.
A UK study showed that more than half of employees who currently have the choice to mix remote and office working would consider quitting their job if this was taken away.
Clearly, if you want to attract and retain the best people, this is something worth considering.
P.S: one more quickfire tip!
It's important that managers recognise and reward employees throughout the year. When employees feel they are appreciated for their hard work and contributions, this can have a direct correlation to decreased feelings of stress. So be loud and proud with your appreciation!
Sources and further reading