The best wellbeing gifts for staff: ideas & inspiration
Using wellbeing gifts as a gesture of reward is one of the most effective actions you can take to boost motivation, while taking care of your employees' health. That said, giving your employees a healthy treat on personal occasions is also important as it shows you're thinking of them as an individual, and value their presence within your business.
Smaller businesses with a tight-knit culture may find gift-giving easier than larger corporations, as colleagues usually know each other on a more personal level. In bigger organisations, line managers may not work with their direct reports as much and struggle to find the perfect wellbeing gift.
With that in mind, we're going to share with you how to choose a meaningful wellbeing gift box and compare how different boxes take care of your teams' physical and mental health.
The wellbeing boxes we'll be highlighting in this article include:
Mindfulness gifts
Positivity gifts
Brain teaser gifts
Social gifts
Active gifts
To conclude, we'll discuss the benefits of including wellbeing gifts as part of an overall employee wellbeing strategy.
What makes a great wellbeing box for staff?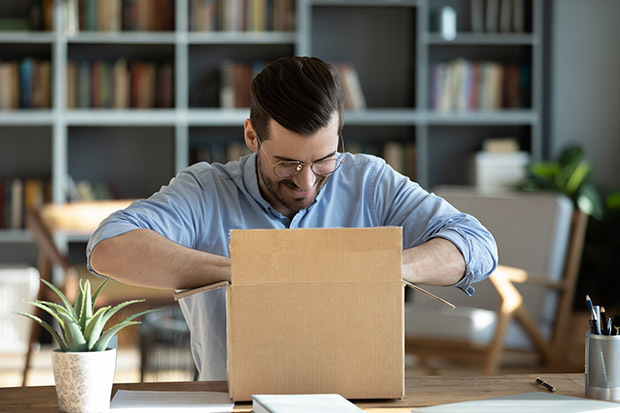 If you know a person well, you can be more creative and work with a theme that focuses on one element of employee wellbeing more than the other.
Let's say your colleague has an interest in hiking or long walks. In this instance, a meaningful wellbeing box could support this hobby and include warm walking socks, relaxing muscle soaking bath salts and Bluetooth earbuds for when they're on the go.
Likewise, another team member may be passionate about sustainability, so you could treat them to miniature succulents and healthy plant-based snacks. Furthermore, if you know they have other hobbies, such as journaling, you could also include a notebook made from eco-friendly or repurposed materials.
These examples demonstrate that knowing what your colleagues are passionate about makes gift-giving a much easier and rewarding process. So, if you don't know a colleague very well, we recommend speaking with other employees that do, so they can help you find the perfect gift.
Types of wellbeing boxes for employees
Buying corporate wellbeing gifts has never been easier. However, it's precisely because there are so many varieties that many companies find the process overwhelming.
To give you a better idea of what the perfect staff wellbeing gift could be, we've categorised different boxes into wellbeing themes and list what they typically contain.
Mindfulness boxes
Mindfulness is a state of awareness where a person is fully present and attending to what's happening around them.
To promote a sense of peace and grounding, a mindfulness box includes items that prompt a person to be more conscious of their surroundings and focus their attention on the present.
Items you can expect to find in a mindfulness box include:
A journal
Relaxing candles
Herbal teas
Affirmation cards
A book on mindfulness or meditation

Buying your team mindfulness gifts can form part of a structured wellbeing strategy. This is especially the case if you want to promote a happier, healthier and more balanced lifestyle within your organisation.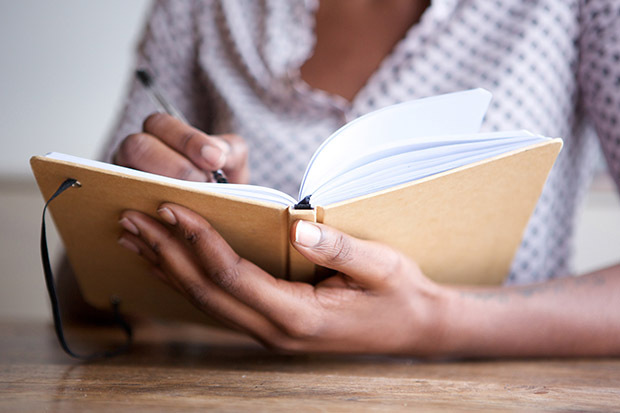 Positivity boxes

A positive attitude goes a long way in the workplace and when people are happy and upbeat it uplifts others.
When someone has a positive mindset they tend to have better problem-solving skills and are more resistant to stress.1
Buying gifts that encourage this way of thinking won't only bring a smile to your teams' faces — but also remind them of their own resilience.

Items you can expect to find in a positivity box include:
A gratitude journal
A photo block
Motivational quote cards
A book on positive thinking
Self-care treats
A gift that promotes a positive state of mind demonstrate you care about your peoples' happiness and see them as individuals, not just employees.
Brain teaser boxes
It goes without saying that when an organisation makes learning an integral part of its employee experience, it generally results in better business outcomes and higher retention rates.2
So if you notice an employee finds joy in learning new skills and likes to challenge themselves, pique their interest with a gift box that stimulates their brain.
Items you can expect to find in a learning box include:
3D puzzle kits
A Rubix cube
Playing cards and trick book
Quizzes
A book on general knowledge
Taking an interest in your employees' potential boosts their confidence and gives them a greater sense of belonging, especially when they receive this acknowledgement from senior management.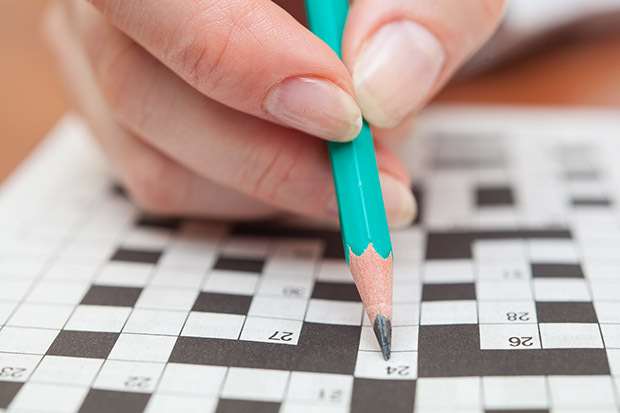 Social boxes
Building an inclusive workplace environment has many benefits, such as reducing absenteeism and increasing employee satisfaction.3
Whether it's taking a tea break or meeting up for lunch, these little moments can really brighten up a person's day. Choosing gifts that complement your company's social culture shows people you're invested in their social and mental wellbeing.
Items you can expect to find in a social box include:
Tea or coffee
A mug
Savoury snacks
Biscuits
A planner
When people feel connected, it has an incredibly positive impact on employee experience and contributes to a strong company culture.
Active boxes
Every organisation wants a fighting fit workforce. When employees are at their healthiest, they're more capable of doing their jobs well and are less likely to take time off for sickness. 4
Exercise doesn't just have a positive impact on physical wellbeing — it also makes people happier.
If you want your teams to take up healthy habits, consider sending them a box with nutritional snacks and some basic workout equipment. Yoga mats are an excellent choice if your team already has access to on-demand workout videos.
Items you can expect to find in an active box include:
Fruit or supplement shots
A yoga mat
Protein bars
Muscle soaking bubble bath
A branded gym towel
Taking a proactive approach to fitness in the workplace is a great way to improve wellbeing and inspire your teams to lead a more active lifestyle.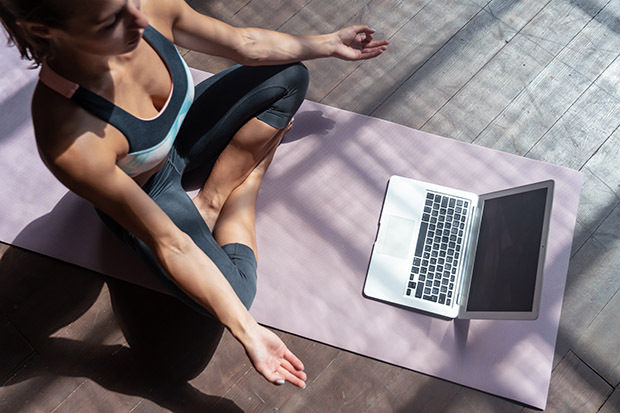 What to consider when buying corporate wellbeing gifts
Treating your team to a wellbeing box should be an exciting and enjoyable experience. However, it can be difficult to know where to begin, especially if you're in a large organisation.
If you're stuck on ideas, don't panic — our helpful guide has plenty of hints and tips for buying the perfect wellbeing gift.
1. Make gift-giving part of your objectives
We understand that gift-giving is supposed to be a spontaneous and altruistic experience. However, businesses have budgets, and often, gifts form part of a greater engagement strategy. This could be designed to promote certain behaviours and improve productivity.
One organisation, for example, may have collected data that shows their teams are experiencing increasing stress levels, which has prompted a new and more sustainable way of working. In this instance, something that focuses on mindfulness would complement this strategy.
2. Understand what your employees value most
Holding polls on what your employees want in a wellbeing package creates a better employee experience, as they receive products that are meaningful to them.
If you give your teams the option of two boxes, the first could focus on mental wellbeing and include products that encourage positive thinking or mindfulness. The second box may contain items that relate to physical health and motivate people to stay active.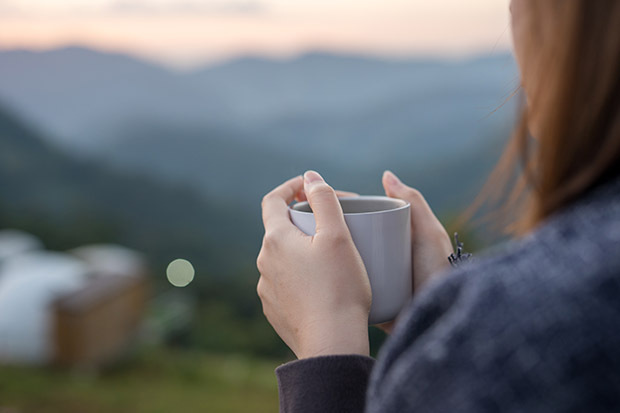 3. Create a wellbeing event
A wellbeing event is a great opportunity to break up your employees' routine and give them something to look forward to. Holding a social town hall in the office and over a live stream is an all-inclusive approach, as remote employees can also join the fun.
If your event includes speakers who want to share their knowledge on staying physically and mentally fit in the workplace, the gift boxes should include products that relate to these talks. By doing this, the gifts become more meaningful and your teams are in a better place to act on the advice.
4. Think about logistics and budgets
If you have employees working remotely or in offices scattered across different countries, you need to factor in delivery costs and timings.
Furthermore, if your company wants to keep its carbon footprint low, you should also consider buying boxes from the recipient's country. Of course, this does mean there could be some product variation between UK gifts and international options. However, as long as the items share a similar theme, this shouldn't be an issue.
Where can I find corporate wellbeing gifts?
The following companies offer a range of wellbeing boxes that cover all aspects of mental and physical health. There is also a personalised letter option with each box.
Wellbox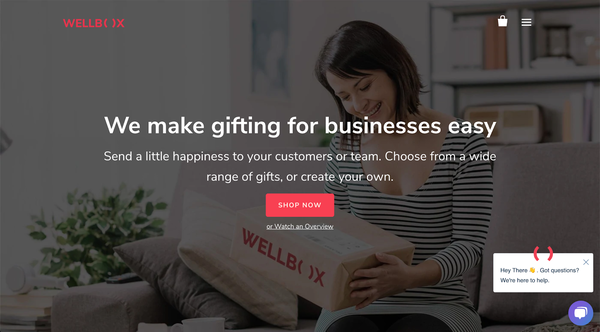 Wellbox specialises in health and wellbeing gifts. They categorise their boxes into different themes of wellbeing. The 'Unwind' box, for example, contains products that promote sleep and includes a night mask and gratitude journal. Additionally, Wellbox also makes a donation to MIND with every box they sell.
Out of the box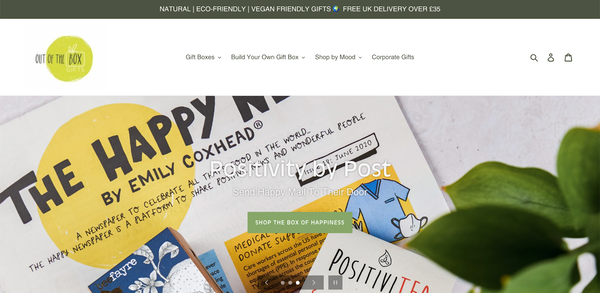 Out Of The Box is a sustainable vegan-friendly brand that offers both pre-made wellbeing boxes and bespoke gift packages. They're climate-positive and only source ethical and environmentally-friendly products. Some of their uplifting boxes include the 'Happiness Gift Box', which includes vegan-friendly treats and a copy of the Happy News. Out Of The Box also makes a charity donation with every box they sell.
Blurt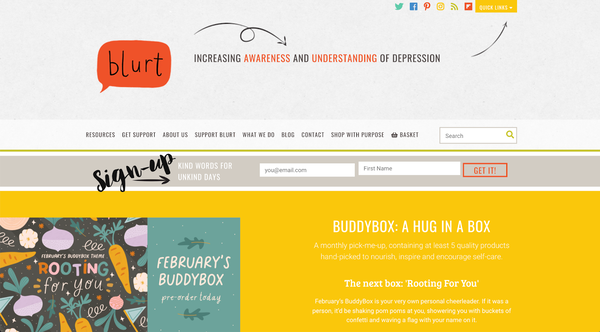 The Blurt Foundation is a charity that raises awareness of depression. Their 'Buddyboxes' contain cheerful embroidery kits, gratitude journals, candles, aromatherapy kits and much more. They also sell individual items, such as journal prompt cards and thank you notes. Businesses have the option of buying a pre-made box or a 'build-your-own' care package.
Gilded Bee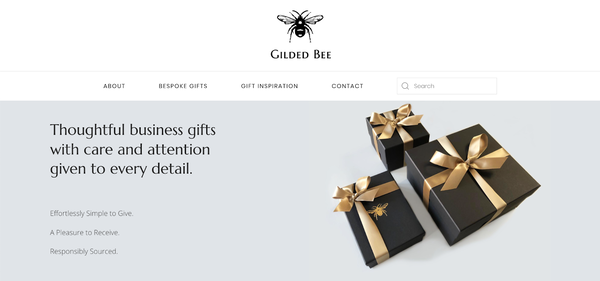 Gilded Bee is a bespoke corporate gifting business. As they offer a wholly customisable experience, their wellbeing boxes are more expensive than other off-the-shelf options. However, if your organisation has the budget for a more personal offering that includes luxury branded products, then Gilded Bee is a great option.
Brown Paper Packages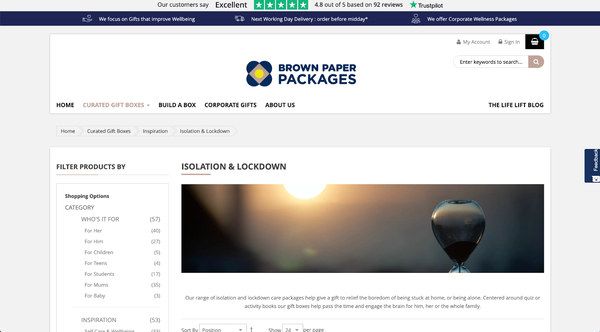 Brown Paper Packages has an extensive range of gift boxes that cater to all elements of wellbeing. Businesses can build their own boxes or choose from a vast selection of themed alternatives. Some of the boxes are more topical — for example, they aim to cheer people up when they're working at home during periods of self-isolation. Other wellbeing themes that Brown Paper Packages covers are nutrition, self-care and sleep.
Perkbox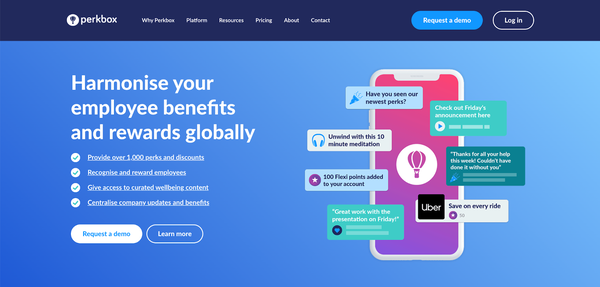 Perkbox is a global benefits and rewards platform that includes healthy gift box options. While Perkbox isn't a dedicated supplier of physical wellbeing boxes, they offer a range of nutritional boxes as part of their perks feature – Perks hub. From free plant-based snack selections, to discounts on delicious meal kits, each option complements other wellbeing offerings in the platform. This has the added advantage of creating a holistic wellbeing experience.
Supporting your staff all year round with an employee wellbeing strategy
While treating your people to wellbeing gifts is a fantastic opportunity to get them thinking about their health, these items aren't a substitute for a strong wellbeing strategy.
Usually, companies design a strategy that equally supports their employees' mental, physical and financial wellbeing. However, HR teams sometimes invest in one area of wellbeing more than others if they feel it needs additional support.
Checking in with surveys is a useful method of detecting any pain points that could be affecting employee wellbeing. If any issues regularly crop up then you may want to think about refining elements of your employee experience.
Introducing a rewards and benefits platform has many wellbeing benefits and can completely transform your employee experience. Typically, all-in-one employee experience platforms include a large amount of wellbeing resources. Examples include on-demand workout videos, yoga classes and talking therapy options that people can use from the comfort of their own homes.
More than a gift box: it's Perkbox
If you want to give your employees an exceptional wellbeing gift, treat them to Perkbox.
Our platform includes over 1,000 perks and discounts with the biggest online and high street retailers, so your teams have more money to spend on the things they love and worry less about their outgoings. This promotes a healthier state of financial wellbeing.
In addition, our ever-expanding library of wellbeing content, which industry experts design and create, addresses all aspects of mental and physical wellbeing. From ad-free workout videos to guided meditations, there really is something for everyone.
If you want to find out how Perkbox can help you support employee mental health and achieve your wellbeing goals, request a demo and a member of our team will get back to you.