Everything you need to know about "contract for services" (templates included)
With the growing number of self-employed workers and contractors in the UK, it's no wonder that the need for easily accessible yet legitimate paperwork to cover everybody's back is on the up.
It's an occurrence that freelancers and contractors either dread or know all too well: You've completed work for a client and sent it to them, along with an invoice, happy with another job well done.
You're either met with one of two things:
A rushed reply about 'this one not being paid', or it being a 'trial run'.
Complete and utter radio silence.
Laying out the level of service, the T+C's and payment plans on the table before any clocked minutes even begins is the best way to ensure this doesn't happen. It ensures that your time isn't wasted, not only in the unknowingly working for free but the hassle of then trying to fight for the money you were banking on receiving.
However, without any written correspondence relaying this information, often signed by both parties, you don't really have a leg to stand on when trying to claim this back from the company.
This is where a contract for services comes into play.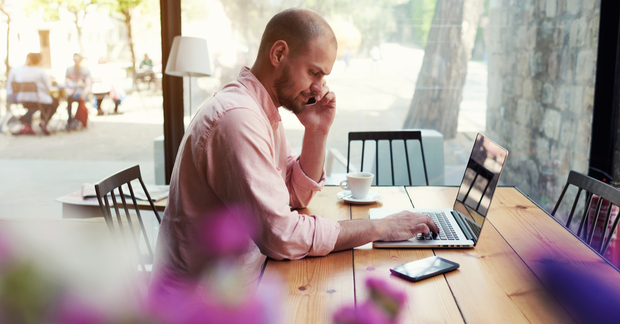 What is a "contract for services"?
You may think a contract is just a contract but in the world of employment theres a couple that differ slightly depending on the work being done and the relationship between the two parties.
A 'contract for services' is not to be confused with a 'contract of services'. See? Sneaky little one-word change there. We'll talk about the latter shortly, but you're here to learn about a 'contract for services'. This type of contract is a legally binding agreement between a business and a self-employed individual.
That last bit is pretty crucial.
So, if you're a director of a limited company and you take on contract work, or you're on the books of an umbrella company or maybe you're riding the freelance train as a lone wolf, a contract for services is the one for you.
How do they differ from traditional employment contracts?
Remember earlier when I talked about a 'contract of services'? Well, here's where we're going to get into the nitty-gritty of what that means. The 'of' version is a contract between an employer and an individual who has become an employer of a company.
This differs from a contract for service because this lays out exactly what you're doing for the client, as opposed to signing your working life away as part of a company.
Where employers have to set work and employees have to complete it in a contract of services, a contract for services works strictly on a business-to-business basis.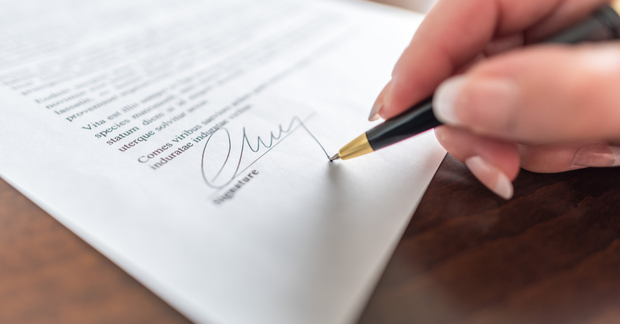 Rights and responsibilities
A contract of service is a continual relationship with continuous work until one party decides it's time for it to end. It is one in which a duty of care needs to be upheld by the employer. If an employee acts out of line, they are under the employer's contract, and therefore the business. This means the employer is liable for any misconduct the employee does.
But what about the client and contractor?
There are certain responsibilities that a client has to carry out when taking on a contractor and certain rights that a contractor has when working with a client. Let's go through some that may appear in a contract for services:
The individual must always work and base decisions in the best interest of the client and their business
The individual must rectify any errors without any additional remuneration
The individual should give regular updates on any work being carried out
The individual should keep any work being done for the client confidential
The client must provide a safe environment for the individual to work in
The client should provide any necessary tools to complete the work
These are just a few generalised responsibilities from both sides but should give you an idea.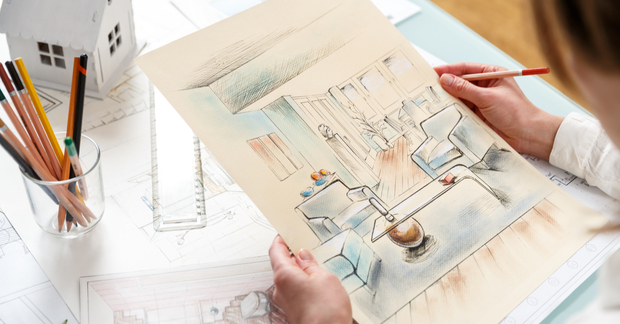 Is a contract for service really all that necessary?
In short, YES.
It may sound scary, but as a director of your own limited company, you have a responsibility to follow certain regulations and obligations. If you don't, this may result in a breach of contract.
This breach could result in legal action, causing you extra, unnecessary costs, hiring lawyers and scary jargon, which you could probably really do without, running your own burgeoning business and all.
Creating a contract for services often falls by the wayside when taking on a new client, because you either don't have a legally binding one to hand or you're scared this might scare them off.
If, however, you are working as a director of a limited company or under an umbrella company, your relationship to any client, large or small, is the same as a bigwig conglomerates relationship to its contractors and you wouldn't see those guys heading into a big deal without dotting the i's and crossing the t's with a fine-toothed comb, would you?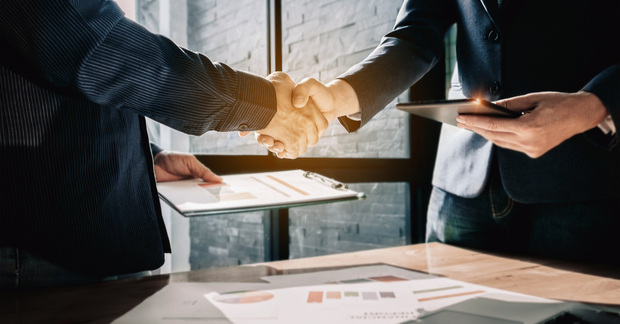 The growing importance
According to the BBC, self-employed workers have been on the up for the past two decades and now account for over 15% of the working population.
Why?
It could be the pull of flexible work or that some workers just had no other choice. All we know, thanks to the ONS, is that unemployment was at its lowest since 1975 in May 2018 mainly due to the boost in self-employment.
What it lacks in job security and basic workers rights, like sick pay and redundancy, it makes up for in being able to choose your own hours, take on different kinds of work and get a new team every few weeks, months or even daily.
It's all in The Cloud
The way in which we can take on work nowadays has also changed.
A sharp rise in technology means that people can work from anywhere at any time.
Wi-Fi at every turn, cloud sharing, and video calls have all made it possible to run a business from home, café or even the sky.
The workforce has caught on, seeing this freedom and control to create their own workload as an opportunity.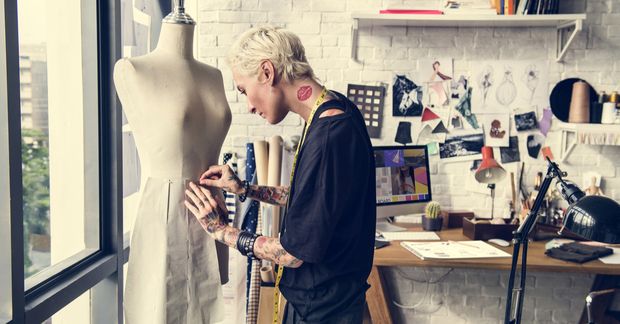 From one gig to the next
This type of workforce is known as the 'gig economy', where workers often do the odd job for clients on a buyer and supplier basis. This could lead to on-going work, or lots of 'gigs' for certain projects.
Job sites like Upwork and People per hour are based purely around freelancers taking on one-time 'gigs'.
According to McKinsey Global Institute, there are 5 million people in the UK currently working as part of the gig economy.
With the further increase in shared working spaces and the growing number of limited companies making the UK tax enforcers knees quiver, this number is set to keep on growing. This shift is exactly why basic contracts for services are needed now more than ever.
The advantages of a contract for services
While most bits of paper for your business are for the benefit of HMRC, Companies House or your clients, this type of document could save you a whole load of hassle and makes sure your business is carrying everything out safely and legally.
Initiating a contract also shows that you've not only got a good business head on but that you're serious about the work. It sets a level of prestige in the client's mind.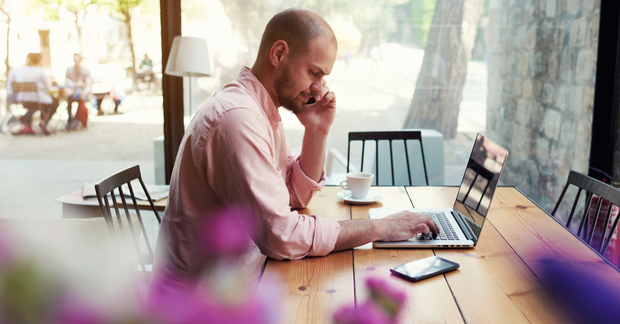 To send or not to send...when should you use a contract for services?
By this point, you should probably have a good idea of what a contract for services is, but the big question is: when should you use one? Strictly speaking, a contract should be drawn up, signed and dated before any work between a client/agent and limited/umbrella company takes place. No matter how big or small the job, for a friend or even friend of a friend, if you've got your sights on getting paid, there should be a contract. Without one, misunderstandings can occur, wires can get crossed and expectations can sometimes not match up.
Whenever you're not sure of something while you're undertaking the work, such as if you agreed to complete a certain task or the amount of time you said something would take, you can refer to the contract. It's a bit like your legal Holy Grail.
If situations change, for instance, the client has had a setback with the project and needs to change your start date, or one of their other contractors has decided they can't do the project anymore and needs you to take on the remaining work, the contract can act as an original document to discuss negotiations and be amended from there.
It also ensures that clients don't try and get more work out of you than they've paid for.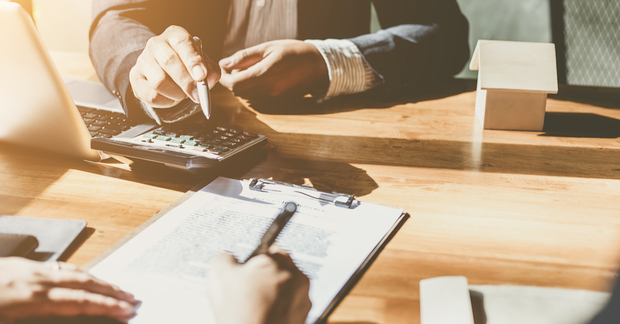 You should send one if:
You will be working for the client for a set number of hours/days/months
You will be paid in invoices, not a salary
You have one project or a set amount of work that needs to be completed
The client has a set date that this needs to be completed by
This is obviously not a definitive list, but just a few of the most common reasons you would have a contract. Like I mentioned earlier, however, if work is taking place and you're being paid for said work, in any capacity, a contract should come along with it.
Example template for a contract of services
Some templates can come across a bit more formal than others. If this is too detailed, just cut out bits and cater it to the type of work you're doing. This is, unfortunately, a time when you can't get out of reading the small print.
Here's one from template.net that works as a pretty good blueprint:
STANDARD SERVICES AGREEMENT
| | |
| --- | --- |
| THIS AGREEMENT is made on | [Month, day, year] |
BETWEEN
[the Buyer] of (the "Buyer"); and
[the Service Provider] of (the "Service Provider"),
collectively referred to as the "Parties". RECITALS
The Buyer wishes to be provided with the Services (defined below) by the Service Provider and the Service Provider agrees to provide the Services to the Buyer on the terms and conditions of this Agreement.
Key Terms
1.1 Services
The Service Provider shall provide the following services ("Services") to the Buyer in accordance with the terms and conditions of this Agreement:
[Insert a description of the Services here]
1.2 Delivery of the Services
Start date: The Service Provider shall commence the provision of the Services on [insert date here].
Completion date: The Service Provider shall complete/cease to provide (delete as appropriate) the Services by/on (delete as appropriate) [insert date here] ("Completion Date").
Key Dates: The Service Provider agrees to provide the following parts of the Services at the specific dates set out below: [insert dates here]
1.3 Site
The Service Provider shall provide the Services at the following site(s): [insert details here if applicable]
1.4 Price
As consideration for the provision of the Services by the Service Provider, the price for the provision of the Services is [insert price here] ("Price").
The Buyer shall/shall not (delete as appropriate) pay for the Service Provider's out-of-pocket expenses [comprising [please insert examples here, if agreed]).
1.5 Payment
The Buyer agrees to pay the Price to the Service Provider on the following dates [if appropriate]:
[Specify whether the price will be paid in one payment, in installments or upon completion of specific milestones. These details should be specified here.]
The Service Provider shall invoice the Buyer through 'insert preferred method of payment' for the Services that it has provided to the Buyer weekly/monthly/after the Completion Date] (delete as appropriate).
The Buyer shall pay such invoices within 21 days of their receipt from the Service Provider.
Any charges payable under this Agreement are exclusive of any applicable taxes, tariff surcharges or other like amounts assessed by any governmental entity arising as a result of the provision of the Services by the Service Provider to the Buyer under this Agreement and such shall be payable by the Buyer to the Service Provider in addition to all other charges payable hereunder.
General terms
2.1 Intellectual Property Rights
The Service Provider agrees to grant to the Buyer a non-exclusive, irrevocable, royalty free licence to use, copy and modify any elements of the Material not specifically created for the Buyer as part of the Services. In respect of the Material specifically created for the Buyer as part of the Services, the Service Provider assigns the full title guarantee to the Buyer and any all of the copyright, other intellectual property rights and any other data or material used or subsisting in the Material whether finished or unfinished. If any third party intellectual property rights are used in the Material the Service Provider shall ensure that it has secured all necessary consents and approvals to use such third party intellectual property rights for the Service Provider and the Buyer. For the purposes of this Clause 2.1, "Material" shall mean the materials, in whatever form, used by the Service Provider to provide the Services and the products, systems, programs or processes, in whatever form, produced by the Service Provider pursuant to this Agreement.
2.2 Warranty
The Service Provider represents and warrants that:

it will perform the Services with reasonable care and skill; and
the Services and the Materials provided by the Service Provider to the Buyer under this Agreement will not infringe or violate any intellectual property rights or other right of any third party.
2.3 Limitation of liability
Subject to the Buyer's obligation to pay the Price to the Service Provider, either party's liability in contract, tort or otherwise (including negligence) arising directly out of or in connection with this Agreement or the performance or observance of its obligations under this Agreement and every applicable part of it shall be limited in aggregate to the Price.
To the extent it is lawful to exclude the following heads of loss and subject to the Buyer's obligation to pay the Price, in no event shall either party be liable for any loss of profits, goodwill, loss of business, loss of data or any other indirect or consequential loss or damage whatsoever.
Nothing in this Clause 2.3 will serve to limit or exclude either Party's liability for death or personal injury arising from its own negligence.
2.4 Term and Termination
This Agreement shall be effective on the date hereof and shall continue, unless terminated sooner in accordance with Clause 2.4(b), until the Completion Date.
Either Party may terminate this Agreement upon notice in writing if:

the other is in breach of any material obligation contained in this Agreement, which is not remedied (if the same is capable of being remedied) within 30 days of written notice from the other Party so to do; or
a voluntary arrangement is approved, a bankruptcy or an administration order is made or a receiver or administrative receiver is appointed over any of the other Party's assets or an undertaking or a resolution or petition to wind up the other Party is passed or presented (other than for the purposes of amalgamation or reconstruction) or any analogous procedure in the country of incorporation of either party or if any circumstances arise which entitle the Court or a creditor to appoint a receiver, administrative receiver or administrator or to present a winding-up petition or make a winding-up order in respect of the other Party.

[For European Buyers and Service Providers only] If the Buyer is a consumer and the Distance Selling Directive (97/7/EC) (the "Directive") applies to this Agreement, the Buyer may terminate this Agreement within the relevant timescales prescribed by the regulations or laws in the relevant Member State which implement the requirements of the Directive in respect of a right for the Buyer to withdraw from a contract. In the event of termination in accordance with this Clause 2.4(c), the liability of the Buyer to the Service Provider shall be as prescribed in the Directive or in any regulations or laws implementing its requirements in the relevant Member States.
Any termination of this Agreement (howsoever occasioned) shall not affect any accrued rights or liabilities of either Party nor shall it affect the coming into force or the continuance in force of any provision hereof which is expressly or by implication intended to come into or continue in force on or after such termination.
2.5 Relationship of the Parties
The Parties acknowledge and agree that the Services performed by the Service Provider, its employees, agents or sub-contractors shall be as an independent contractor and that nothing in this Agreement shall be deemed to constitute a partnership, joint venture, agency relationship or otherwise between the parties.
2.6 Confidentiality
Neither Party will use, copy, adapt, alter or part with possession of any information of the other which is disclosed or otherwise comes into its possession under or in relation to this Agreement and which is of a confidential nature. This obligation will not apply to information which the recipient can prove was in its possession at the date it was received or obtained or which the recipient obtains from some other person with good legal title to it or which is in or comes into the public domain otherwise than through the default or negligence of the recipient or which is independently developed by or for the recipient.
2.7 Notices
Any notice which may be given by a Party under this Agreement shall be deemed to have been duly delivered if delivered by hand, first class post, facsimile transmission or electronic mail to the address of the other Party as specified in this Agreement or any other address notified in writing to the other Party. Subject to any applicable local law provisions to the contrary, any such communication shall be deemed to have been made to the other Party, if delivered by:
first class post, 2 days from the date of posting;
hand or by facsimile transmission, on the date of such delivery or transmission; and
electronic mail, when the Party sending such communication receives confirmation of such delivery by electronic mail.
2.8 Miscellaneous
The failure of either party to enforce its rights under this Agreement at any time for any period shall not be construed as a waiver of such rights.
If any part, term or provision of this Agreement is held to be illegal or unenforceable neither the validity or enforceability of the remainder of this Agreement shall be affected.
Neither Party shall assign or transfer all or any part of its rights under this Agreement without the consent of the other Party.
This Agreement may not be amended for any other reason without the prior written agreement of both Parties.
This Agreement constitutes the entire understanding between the Parties relating to the subject matter hereof unless any representation or warranty made about this Agreement was made fraudulently and, save as may be expressly referred to or referenced herein, supersedes all prior representations, writings, negotiations or understandings with respect hereto.
Neither Party shall be liable for failure to perform or delay in performing any obligation under this Agreement if the failure or delay is caused by any circumstances beyond its reasonable control, including but not limited to acts of god, war, civil commotion or industrial dispute. If such delay or failure continues for at least 7 days, the Party not affected by such delay or failure shall be entitled to terminate this Agreement by notice in writing to the other.
This Clause 2.8(g) and Clauses 2.3, 2.5, 2.6, 2.7 and 2.8 of this Agreement shall survive any termination or expiration.
This Agreement shall be governed by the laws of the jurisdiction in which the Buyer is located (or if the Buyer is based in more than one country, the country in which its headquarters are located) (the "Territory") and the parties agree to submit disputes arising out of or in connection with this Agreement to the non-exclusive of the courts in the Territory.
Amendments to existing clauses
Clause(s) [insert amended clause reference(s) here] shall be amended to read as follows:
Additional clauses
AS WITNESS the hands of the Parties hereto or their duly authorised representatives the day and year first above written.
| | |
| --- | --- |
| SIGNED by | ) |
| for and on behalf of | ) |
| [the Buyer] | ) |
| | |
| --- | --- |
| SIGNED by | ) |
| for and on behalf of | ) |
| [the Service Provider] | ) |