What should you ask for as a notice period?
Handing in a notice, or receiving one for that matter, is never pleasant. But the resignation bit isn't even the worst part. There are tonnes of things to think about before, one of them being the notice period.
What is a notice period?
A notice period is the amount of notice an employee has to give their employer before leaving their job. What does this mean? A notice period means the time period between the receipt of the letter of dismissal and the end of the last working day.
This period is also a necessary requirement for employers too. Employers must give employees enough time to prepare themselves if they're going to lose their job.
In the UK, there are two types of notice period for employers. These are statutory and contractual.
What is a statutory notice?
Statutory notice is the minimum legal notice that can be given.
If you're considering handing in a notice, you should be aware that employers have the right to receive:
One week's notice if the employee has been employed by the employer continuously for one month or more, but for less than two years.
After two years of unbroken employment, the employer has a right to two weeks' notice.
This amount then continues to increase by a week for each year of employment, up to a maximum of 12 weeks. This means that if an employee has worked for a company for 5 years, they're required to give their employer 5 weeks' notice.
A notice period starts the day after the day that the notice was given. If you hand in your notice on a Friday morning, the notice period will commence on the Saturday and expire the following Friday.
What is a contractual notice?
Contractual notice is the amount of time set out in the contract of employment. Employers have the freedom to set their own contractual notice period, which can be longer than the statutory notice.
If it is not mentioned in the contract that the employer has tailored the notice period, the notice period will legally revert to the statutory notice period – no questions asked.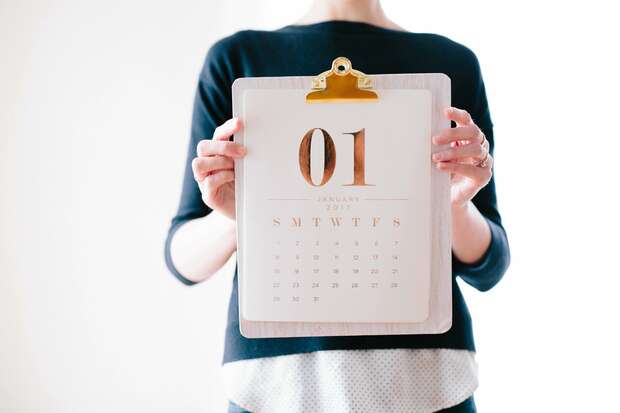 What do employers need to think about with contractual notice periods?
Employers should set out a contractual notice period which clarifies how long a particular employee should have to warn the company if they are due to leave.
Employers should consider the employee and set the length of notice period in relation to the seniority of the role they're making the contract for. This is especially important when concerning a senior member of staff. Why? Because if a senior member has an entire arsenal of responsibilities to hand over and they have the freedom to just walk out, you're heading for pandemonium.
To avoid such mayhem, it's crucial that employers think ahead and prepare for the potential event of a valuable senior leaving. The employer can decide how much time would be necessary for the company to prepare if the member decided to leave, and then base the contractual notice on this.
Another thing to be aware of is that once an employee has handed in a notice, it can't be withdrawn. If the employee does hand in their resignation, then changes their mind, you are under no obligation as their employer to cancel the notice period.
Will I be paid after handing in my notice?
During the notice period, it is mandatory to pay employees their normal pay and benefits that are set out in the contract of employment.
You may be familiar with the term garden leave. Employees may be asked not to come into work during their notice period. Even though they're not at work during the notice period, the employee is entitled to the same pay and contractual benefits until their contract is officially terminated.

What if employees don't want to work after handing in their notice?
Unfortunately, you don't really have much choice. If your employee decides not to work during their notice period and instead just leaves, you can't force them to come back. Despite this breach in contract, there aren't many options for employers. If you really want to take it further though, you can try and take the case to a tribunal.
What are fixed-term contracts?
Fixed term contracts are also a little bit different when it comes to notice periods. Generally speaking, your employee will know the end date of their job because it will be set out in their contract.
That said, it should be clarified that if the employee decides to end the contract in advance of the fixed termination date, they are still required to abide by the correct amount of statutory notice in the UK.
What is summary dismissal?
We've only really touched upon notice periods that happen by choice so far, but some notice periods are a bit more complex, especially if they stem from unfortunate circumstances.
'Summary' is legal-chat for 'instant'. Summary dismissal is dismissal without notice and without payment in lieu. This means that an employee can be made redundant without any warning.
You may be more familiar with the more informal word "fired". Fired is more of an umbrella term for many different types of dismissal though.
Summary dismissal is normally on the grounds of gross misconduct. This means the employer has the right to fire an employee without notice if the employee has breached their contract and thus undermined the trust between employee and employer. This breach could be theft, fraud, insubordination (the refusal to obey orders), physical violence, bullying, and so on. Anything that demands the immediate removal of an employee.
You can find out more on summary dismissal and the process which follows such an act here.
Are redundancy and summary dismissal the same?
Redundancy is also when an employee loses their job, but, generally speaking, this is rarely to do with any form of misconduct. Redundancy is a little bit tricky when it comes to notice periods.
In the UK, the statutory notice period for being made redundant is:
At least one week's notice if employed between one month and 2 years
One week's notice for each year if employed between 2 and 12 years
12 weeks' notice if employed for 12 years or more
With summary dismissal, as already stated, the employer does not have to agree to payment in lieu. With redundancy, though, there is statutory redundancy pay. Statutory redundancy pay rates are based on an employee's age and length of employment and are counted back from the date of dismissal.
For example, employees get:
5 weeks' pay for each year of employment after their 41st birthday
A week's pay for each year of employment after their 22nd birthday
Half a week's pay for each year of employment up to their 22nd birthday
The length of service is capped at 20 years and the weekly pay is capped at £508. The maximum amount of statutory redundancy pay is £15,240. That said, if you're feeling generous, you can opt to give more at your discretion.
As well as statutory pay, you as an employer should also either pay your employee through their notice period, or pay them in lieu of notice depending on the circumstances.
Yes, we know, it's a bit of a tough one to get your head around – but it is really important to think about when putting your employment contract together.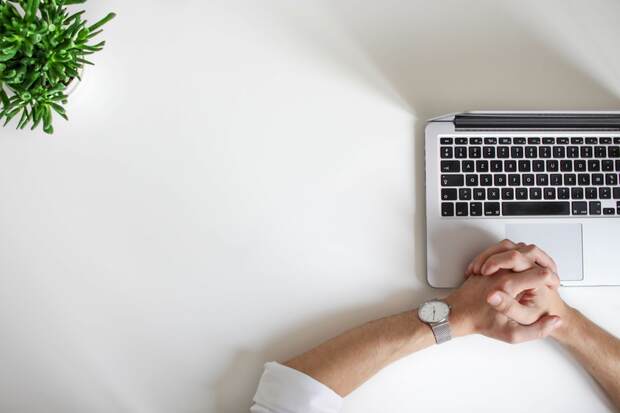 To briefly summarise, you can terminate an employee's employment without notice only if payment in lieu of notice is included in your contract. This means that you will pay your employee instead of giving them a notice period. In other words, the only perk of being made redundant without notice is that you get a few weeks of pay when you don't even have to go into work. Silver lining.
Who would have thought there's so much to consider when thinking about notice periods? In the UK, it's not just about sealing a resignation letter in an envelope and making a run for it. The employee is obliged to give notice before leaving, and so is the employer – unless the employee has done something which has ultimately severed their ability to continue to work for the company.