What's inside this ebook
Using a range of government resources and insight from various industries, we've put together 'The business leader's guide for returning to work: Vol. 1' which outlines what we know for sure and how you can apply it to transition your workforce back to the workplace.
This ebook is based on the UK government's stance as of 10/05/2020 and future volumes will take the changing advice into account.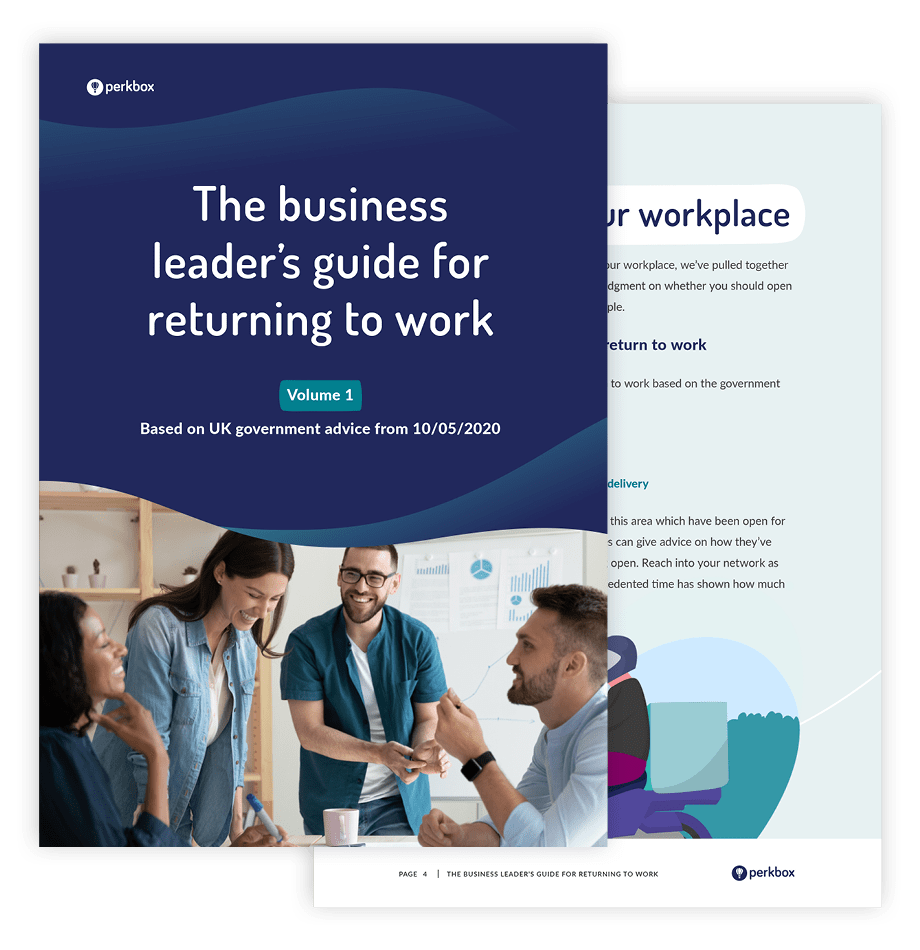 What you'll take away
Types of businesses likely to reopen

How to make your workplace fit for your people

How to deal with 'return to work anxiety'

How to keep up morale and productivity

How to create the New Working World you want to see