Introduction
Adopting a feedback-friendly culture is a tough task, but one that'll help your organisation drive employee engagement and get to where it wants to be faster. In a recent webinar, we caught up with someone who's been on the front line of developing and embedding a feedback culture.
Having spent the previous seven years building a multi-award winning learning and development function at Virgin Holidays and three years at River Island, Nebel has experience of people development at all levels, from apprenticeships through to leadership development and talent identification.
Nebel is focussed on delivering development solutions that have a demonstrable business impact as well as improving employee engagement and morale. She was joined on the day by her team at River Island: Chris Britton, Joanne Earle, Matthew Van den Branden and Mike Collins.
Based on that conversation, this ebook covers:
Why fostering in-the-moment feedback is important for an organisation
How learning and development helps create an environment of effective feedback
How to support people to deliver feedback with impact
Part 1: The importance of feedback
Question:
Why is fostering a culture of feedback important to an organisation?
Nebel Crowhurst, Head of Talent and Development, River Island
Answer:
A couple of years ago we made a bold move to switch away from a traditional appraisal approach within the organisation. We decided to embark on a new way of driving performance across the business.
In a traditional environment, where organisations rely heavily on quarterly review periods and annual appraisals, feedback tends to come in peaks and troughs. Managers often limit the giving and receiving feedback to those conversations, rather than providing it continuously throughout the year.
Creating a feedback culture
In place of traditional appraisals we introduced a career development and performance approach, which has three core elements. The first is feedback. The second is encouraging one-to-one conversations where feedback will happen naturally. The third is introducing new conversations around career development and encouraging people to be more future focussed.
A key element alongside this is how we encourage people to give two-way, in-the-moment feedback. We wanted to create an environment of continuous improvement; one that encouraged managers and people across all areas to give and receive feedback – and take it as a positive rather than a negative step.
We wanted to:
Drive employee engagement
Encourage better communication in all areas
Increase overall productivity
Enhance our performance across the business
Implementing the strategy
We wanted performance management conversations to be free flowing, natural and timely. It was important that we worked with the managers in the business to help them to understand how to deliver that feedback in this way. We designed and created a management programme to support this new approach. It focussed on the way we give and receive feedback and have conversations in our business. It also reflected our new coaching-style management focus.
Part 2: Learning and development's role in effective feedback
Question:
What role does learning and development play in creating an environment of effective feedback?
Chris Britton, Learning and Development, River Island
Answer:
L&D plays a key role in our transformation because we had to re-educate the organisation – we had to give our people managers confidence in a new way of working and thinking about feedback.
Facilitating change
At River Island we have a lot of very technically brilliant people in people management positions. They are excellent at the day job and really good at producing commercials. However, they are not always so natural when it comes to supporting their people and having great conversations on a regular basis.
Sometimes people make the leap into management positions and are expected to succeed without any support. It was really important that we went on that journey to support, reeducate and build the confidence in our people managers for the new way of working.
Model the Way
We launched a bespoke management development programme called Model the Way which uses a 70:20:10 – 70% challenging assignments, 20% developmental relationships and 10% formal learning– approach.
We provide a suite of tailormade educational and learning opportunities, which must not just be suitable for colleagues in head office but also those across our retail stores, in our distribution centre in Milton Keynes as well as our colleagues overseas in our various international stores.
The programme is made up of a series of workshops, which are short, sharp and to the point. They offer a nice, simple application of theory and a bit of practice. They are supplemented through our online learning platform called RIVA – the River Island Virtual Academy. Within RIVA there are podcasts, books, research, videos and learning guides that people can access as and when they want via various platforms and channels.
Alongside our blended learning solutions we provide our managers with supporting information. We produce cascade packs where people can take the information away and learn it at their own will. They're then encouraged to 'cascade' – share – their learnings with colleagues. This helps them to change how they do things – to create new habits and, to give effective in-the-moment feedback.
Leading by example
The other role that L&D plays is creating an environment of effective feedback – and leading by example. All too often L&D don't practice what they preach. At River Island we're adamant that, if we are going to ask our managers to do something, whether that's developing a skill or changing a behaviour, we have to champion it and do it ourselves.
We do that within our own team – it's all about sharing best practice and making sure we're doing the right things and our managers have the support to do the right things as well.
One thing we found was that we were getting a lot of questions such as: "It's great to read and to sit in this workshop but how do I actually give feedback?", "What do I really need to do?" and "What does good and bad feedback look like?" In response we produced a series of videos with role plays of what good and bad look like. These are available on demand for people to access as and when they want.
Overall L&D plays a key role in educating and building the confidence of our people managers around the business to encourage a culture of effective feedback.
Part 3: How to support people to deliver impactful feedback
Question:
At River Island, how do you support people to deliver feedback with impact?
Matthew Van den Branden, Learning and Development, River Island
Answer:
River Island is a complex business. It was important for us to understand how the giving and receiving of feedback varies person to person and team to team. Our focus has been on educating the business on the importance of timely feedback. Take the analogy: when someone sees something dangerous happen while driving, they beep their horn.
We want people to start thinking about the moment when feedback is at its most important, most relevant and most valuable. We use these examples to get people thinking about feedback, and being proactive rather than reactive. We want people to consider whether their feedback will just impact the individual or have further impact on their team or the wider organisation. It's getting people to really question the value of feedback.
All the mechanisms we use are about explaining to people that the expectation is to give feedback and build it into the flow and context of the business when it counts.
Feedback in action
In a store, a manager might recognise great customer service and give feedback at that point. It really does need to be in the moment, or very timely, as things move fast in the retail environment.
In our distribution centre a picker might be underperforming. They need some information and feedback to support and improve their productivity.
In our head office environment, meanwhile, we're focussing on behavioural feedback to help people to grow and progress in the business.
Feedback models
In-the-moment feedback was one of the workshops that was created for Model the Way. Using that content we have educated and challenged the business around how feedback differs.
When people give feedback it's common to hear them use praise or criticism – but normally this is merely opinion. We have been building our flow, information and education to get people to think about constructive feedback rather than constructive criticism. Our aim is to get people to think about facts and action. We're challenging the business to understand what feedback is, how it is given and how it varies.
We educate and remind people that feedback should be like a dripping tap: ongoing, regular and often. We use the Johari window model to get people thinking about their own blind spots and pitfalls.
We couple this with the AID model. This works very well for us as it can apply to all the different strands of our business, whether it's the head office, distribution centre or our stores. In the AID model you first talk about the actions. You tell someone what you want them to know and how you want them to know about it. You talk about the impact and you ask them to self-assess or consider what has happened. You then help people to think about and describe what you would like them to do.
Workshops and role modelling
In our workshops we try to use examples that people really will engage with and remember. One example we often use is from the film Titanic. Think about the scene towards the end of the film when Rose is on the door and Jack is in the water. This is a perfect example to bring our feedback model to life. We can imagine Jack turning round to Rose and saying: "You are on the door and I am in the water. If this continues, I will surely die. Can you move over? I would like you to move over so I can fit on the door." If that had really happened and he had used the AID model, maybe there would have been a different film ending.
Past all of the things we have done, we have pushed and guided the role modelling aspect. We want individuals to take the information and to think about what they can do to be motivating and to give feedback that is not just in the moment but continuous – that dripping tap effect.
Summary
Ultimately, it's about making time for that feedback. To make an impact on performance and culture, we have to make that time.
Part 4: The death of annual review
Question:
If feedback is continuous, how can we measure someone's longterm performance?
Nebel Crowhurst, Head of Talent and Development, River Island
Answer:
This question often comes up when we say we don't do traditional appraisals any more. You have to look more broadly at overall business and departmental performance, at people's measures and KPIs.
It's very different from measuring performance in an environment with specific grades that link to pay reviews and bonuses. It's much more about empowering managers to use feedback mechanisms to continually drive performance in a very regular way. It's also for employees themselves to know how they're tracking and whether they're doing the right thing.
It's a different way of working. For some organisations, like ours, works really well. For others, moving away entirely from that traditional appraisal environment might not be the right approach. We know it's working because our overall business performance is in a good place.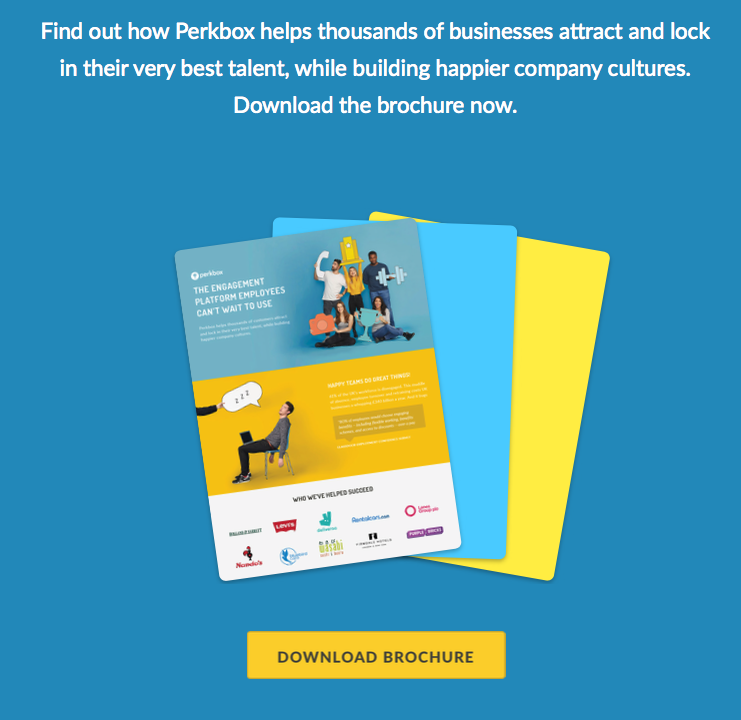 Other resources you might like...
s