Champion your team's achievements
Rewarding your employees' great work creates a winning company culture, which increases motivation and productivity.
31%
Companies that recognise and reward their employees' efforts enjoy 31% lower staff turnover rates.¹
79%
Businesses that use incentive programmes to reach their goals benefit from a 79% success rate²
85%
of employees said rewards increased their motivation³
Celebrating success with Perkbox
Whether you want to incentivise a specific goal, or just want to reward success, Perkbox is a versatile employee engagement platform that helps you personalise rewards for each individual.
Because we've partnered with the biggest online and high street retailers, giving back to your teams has never been simpler.
With Perkbox you can easily track your star employees and choose a reward they'll love. Not only that, but you can also leave a note and make their achievement public on your company-wide feed if you wish.
But employee reward schemes aren't just about vouchers and reward cards. Introducing a wider rewards programme that addresses your teams' physical and mental wellbeing also improves motivation and loyalty.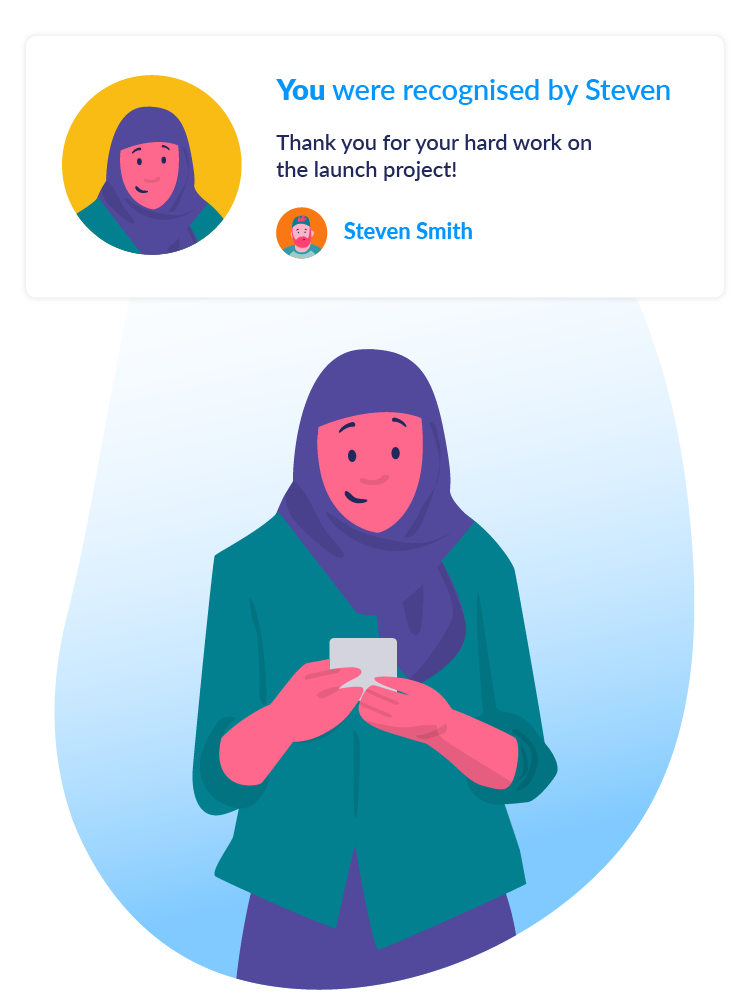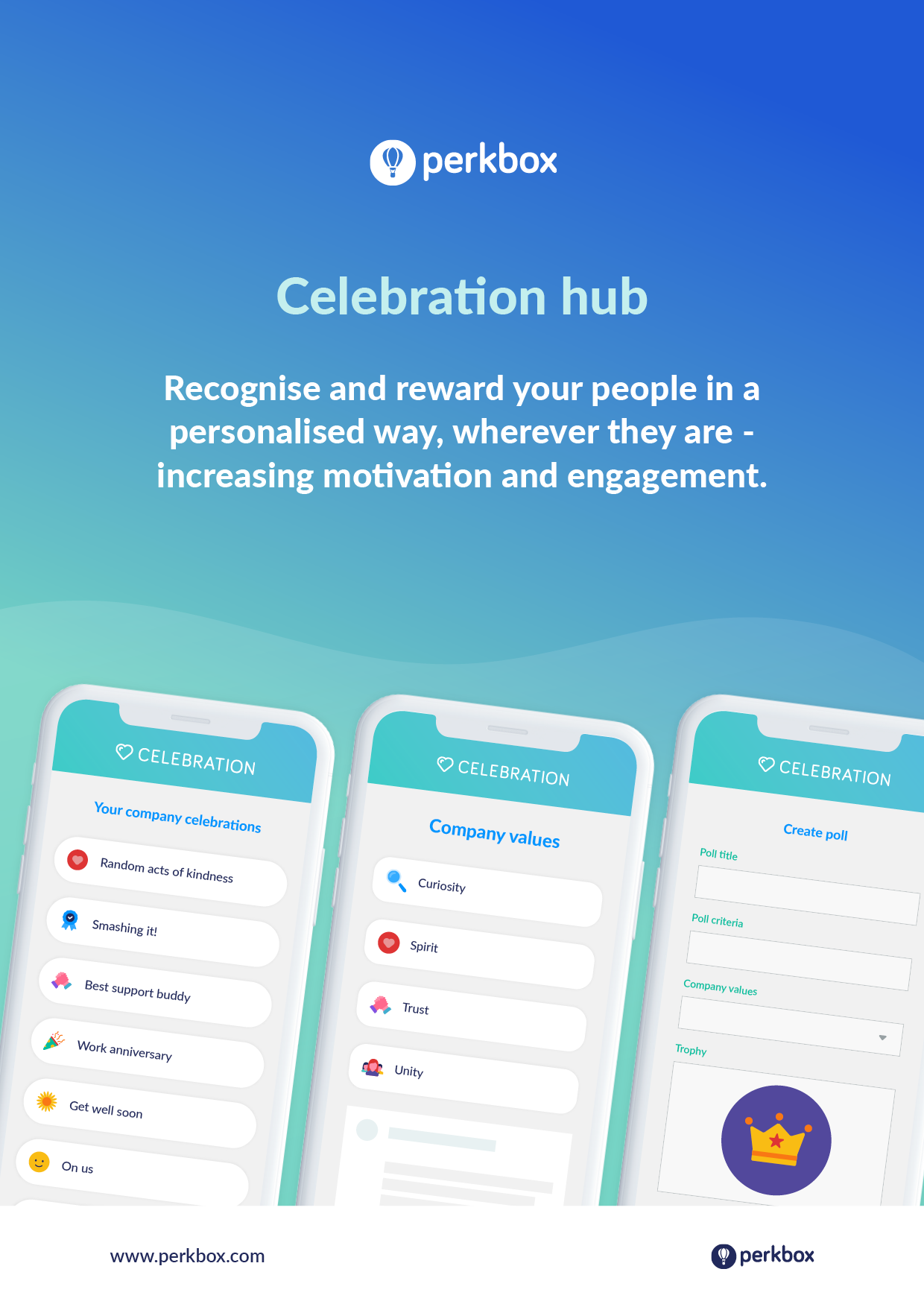 Featured brochure
Get an overview of Celebration hub
Recognise and reward your people in a personalised way, wherever they are – increasing motivation and engagement.
Rewards Marketplace
With Rewards Marketplace you have access to over 35 rewards and there are plenty to suit all budgets.
From free coffees to subscription boxes – your employees will be spoilt for choice.
For really special occasions, celebrate your star employees with personalised custom rewards, such as finishing early or treating them to lunch.
Celebrate your teams that go above and beyond today.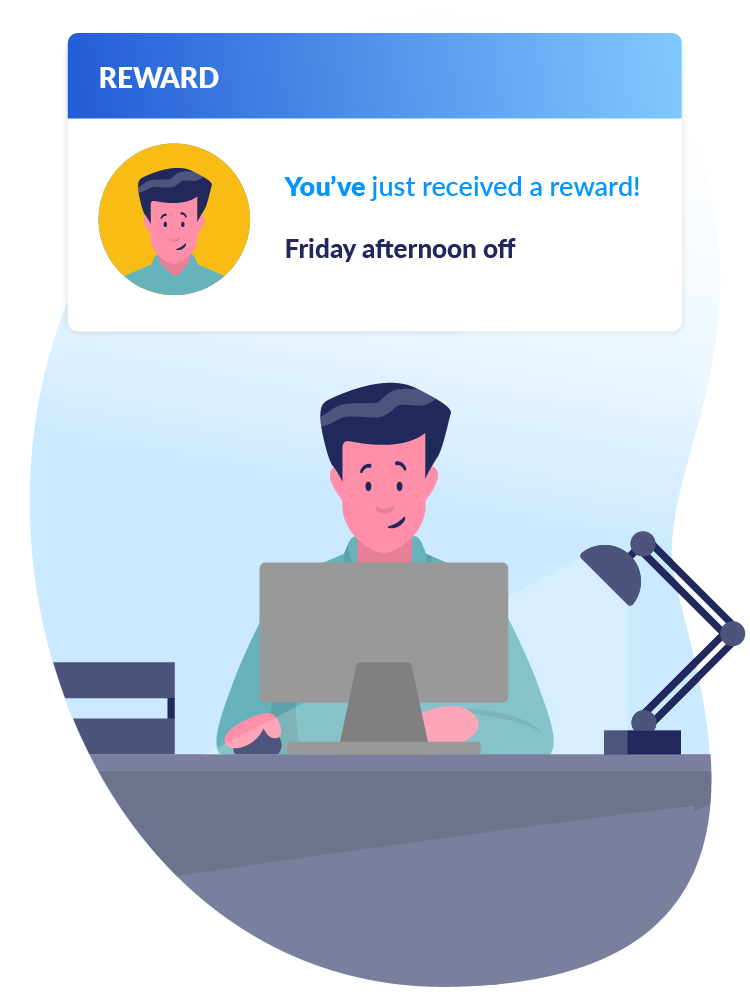 What makes Perkbox different?
Our vast network of partners, with over 35 different rewards, means treating your employees is simple
Physical wellness rewards
Rewarding your employees with a comprehensive physical wellbeing package boosts morale and helps relieve stress.
Most companies offer discounted local gym memberships, but Perkbox offers much more.
Reduced membership pricing at the biggest gyms, including Virgin Active, Gymbox, PureGym, and many more

Discounted healthy recipe boxes and money off supplements

Unlimited access to the Wellness hub, which includes guided mediation and yoga classes
And that's not all. Your employees can also save money on gym apparel and wearables!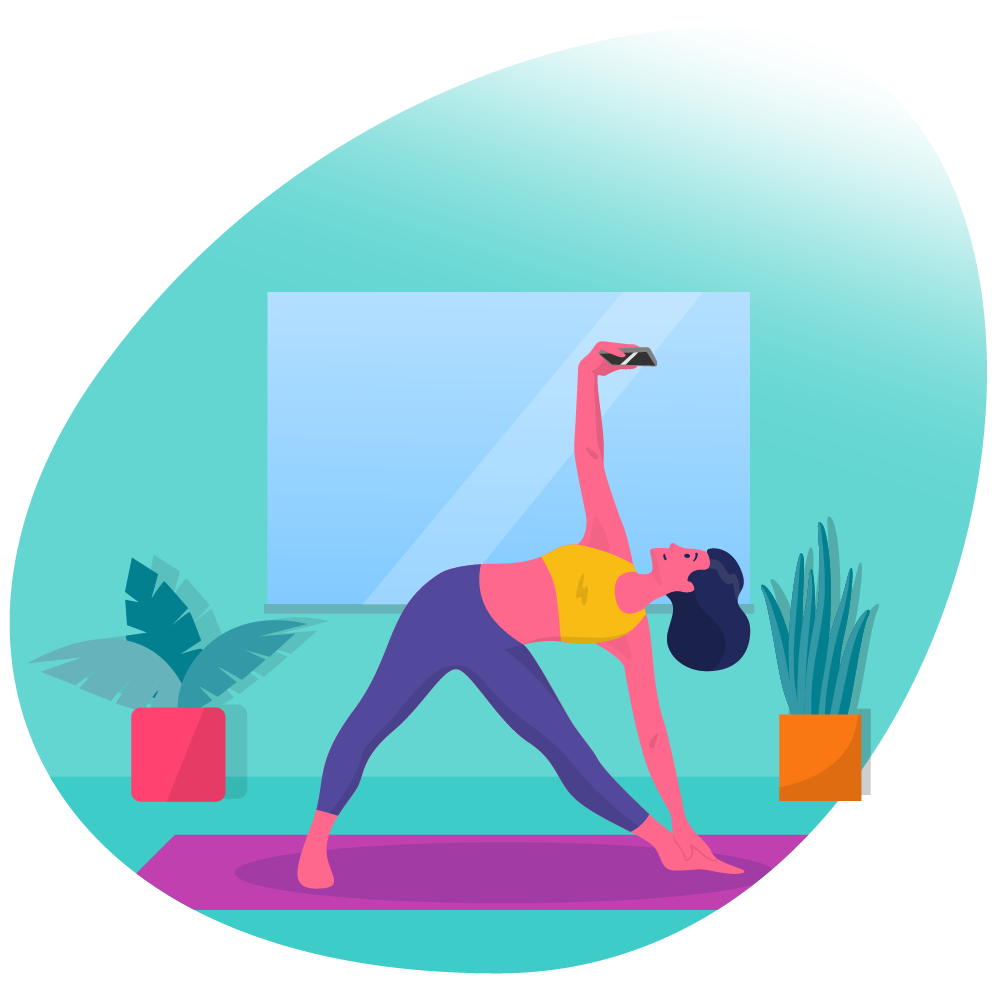 Mental wellbeing incentives
Let your teams know you care with a 24/7 Employee Assistance Programme (EAP), which gives them:
Access to accredited British Association for Counselling and Psychotherapy (BACP) counsellors and four therapy sessions with our enhanced EAP

A vast online library of mental health resources

Mental health first aid training
Employees can also call a confidential helpline that's available all day, every day, if they need support.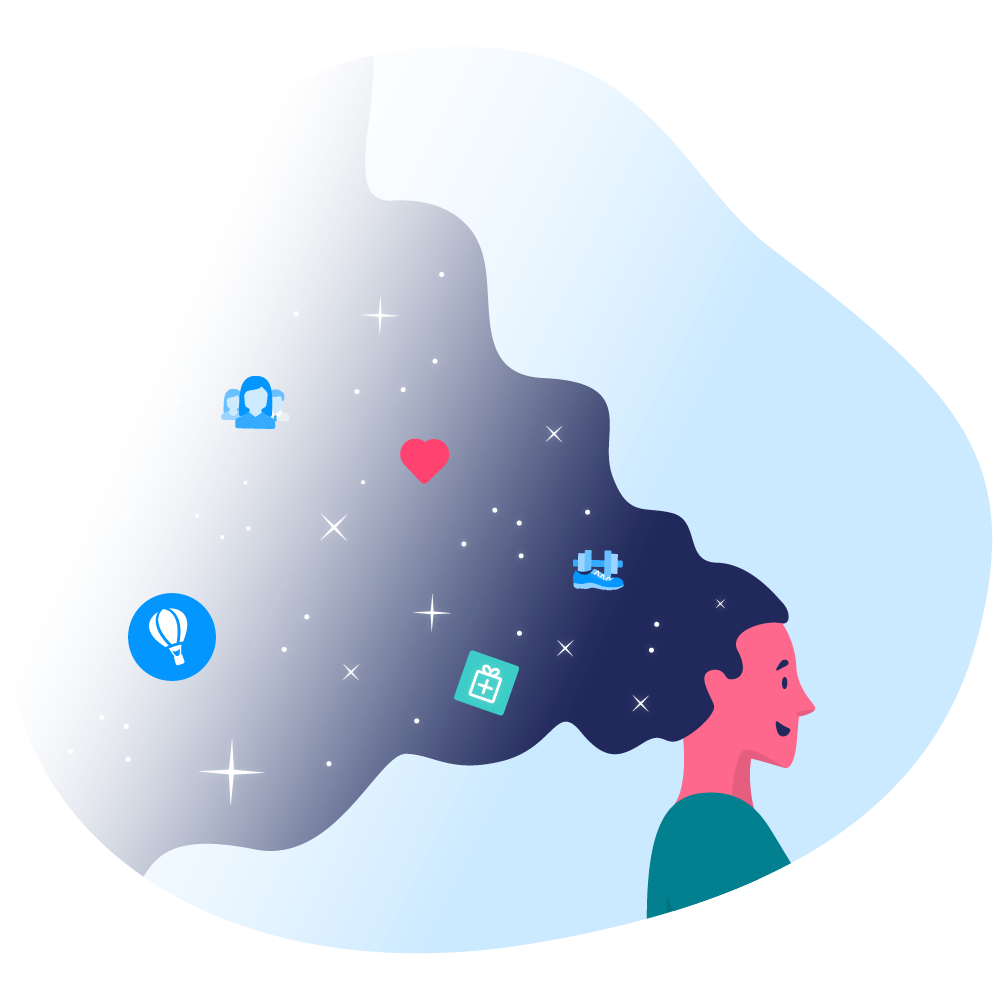 Celebrate your employees with reward and recognition
Send and receive recognitions and rewards
Choose from 35+ rewards or create your own
Assign company values to recognition
Create team and company-wide polls