What is employee experience?
Employee experience (you may have seen it described as 'EX' too) is the result of every interaction an employee has with a company. The experience starts at the very first awareness of your business as a potential employer, through to the whole career development process as an employee, right up until their final day in the company. Overall, employee experience is how an employee perceives every stage and touchpoint of their employee journey.
Before we get started, it's worth mentioning that a great employee experience doesn't happen by chance. Workplace leaders, HR teams and people teams need to hold the employee experience as their priority at all times or risk losing business success.
To do this, HR and business leaders must consider how every action and decision will affect their employees' experience, ideally before they make it. We're not talking simply about if employees get a raise or a promotion – employee experience encompasses everything, including the physical environment, the processes and systems used, their benefits, learning and development opportunities and the workplace culture – to name a few influencing factors.
What makes up the employee experience?
When it comes to assessing your current employee experience or working to improve it, you need to think about every interaction an employee has with your company.
This sounds like a lot of things to consider, doesn't it? The easiest way to think of each element of the employee experience is to break the employee lifecycle into stages. This follows the employee journey from being hired, onboarding, on-going performance, career development within the company, through to the very last moments the employee has with the business.
Great hiring experiences include:
When the potential employee receives clear and timely updates on the recruitment process
All candidates are treated equally and fairly to one another
Every member of the company that the candidate interacts with treats the potential employees with respect and provides genuine useful insight into life at the company to aid decision making
Experiences within the onboarding stage could be:
The employee is introduced to all colleagues, managers and department that they will work closely with
They are introduced to the culture and values of the company
They have access to all the facilities and technology they need to do their job
Any training or resources they may need as an introduction to the company or role are provided
They are allocated a 'buddy' who will answer any questions and guidance during early days at the company
Weekly one-to-one meetings with their manager are set up to provide support
Employee experience within on-going performance should look like:
Employees know their targets and aims and are supported in reaching these
Reward and recognition is regularly given when exceptional work is produced
Employees feel part of a team and are able to work together well and request feedback when necessary
They are regularly asked for feedback on all areas of the business, and feel that their feedback is listened to and actioned
Employees are provided with a perks scheme, and feel that their employer cares for their wellbeing
They are able to work from home or work flexible hours
In the development stage, you may expect experiences such as:
Learning and development opportunities are offered to employees in order to progress
Managers encourage employees to grow and they are given the opportunity to practice any new skills learned or develop any areas of interest
Upon leaving the company, while departing, employees should experience:
Fair treatment and respect is shown throughout the departing process
The employee is able to provide open and honest feedback during an exit interview – their feedback is valued and respected
Why is employee experience important?
Today's competitive business environment is giving employees more choice than ever on where they want to work and what kind of company they want to work for. This means they can be more selective in their chosen roles.
While this is great for employees, it means companies have to compete more than ever for the top talent. If your company can't offer a great experience, a competitive salary alone might not be enough to retain and recruit the best people.
Of course, there could be a question of 'how could any potential employees know about the experience they might have at a company until they have accepted the position?' This is where employer branding comes in.
Your employer brand is how your company is perceived both publicly and privately, amongst employees and the world in general. It's how your workplace culture, physical environment, technologies, progression opportunities, learning and development options are seen by others.
Nowadays, before candidates even apply for a job, they can access a wealth of information about your company. If an employer doesn't offer a great employee experience – word spreads. Either from past or current employees or through workplace review sites such as Glassdoor. This means if you're not currently offering a best-in-class employee experience, it could already be damaging your brand and ability to hire talent.
Finally, when employee experience drops at any point during the employee journey, it leads to disengagement – impacting productivity, motivation and staff turnover, thus the overall performance of your company and its financial return takes a hit.
In short, the benefits of a great employee experience include:
Higher productivity levels.
Decreased absenteeism.
More motivation.
Higher staff retention rates.
Increased ability to hire top talent.
Stronger workplace culture.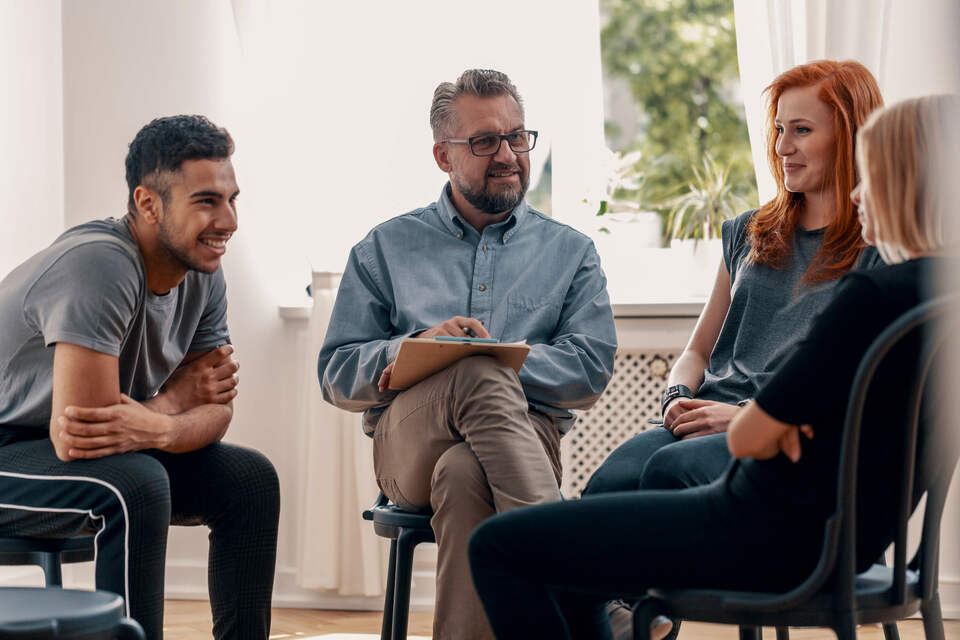 How can you measure how your business is doing?
There's only way to really find out what experience your employee are having. You have to ask them for honest, frequent and varied feedback on all areas of the company.
When you wait until an annual review to find out how your employees are feeling, its possible that they have been harbouring negative experiences for up to a year. This impacts how employees work, how they interact with their team, and it could be leading them to consider a move elsewhere.
Instead, frequent, short surveys should be used to regularly check-in with your employees and see how they're feeling. Regular feedback is important as if there's an issue draining the employee experience, you can quickly rectify it. This is opposed to collecting a mass of information in an annual review that can be overwhelming, time-consuming and more costly for HR teams to breakdown and tackle – at a time that it might be too late for many employees.
How to improve employee experience – 5 steps to success
1. Communication is key
As a business leader, every decision that you make can impact the employee experience.
Your employees will begin to feel frustrated if they don't know what's happening within the company or how changes might affect them. But what can be even more detrimental to the employee experience is where an incorrect message is spreading from word of mouth throughout the company – damaging trust and building concern.
To ensure your employees remain engaged and retain trust in your company, you need to ensure that your employees receive communications from the top. Make sure that your business communications are clear, transparent and timely.
2. Encourage feedback
Communication should never be a one-way street and you can't be sure if you are providing your employees with a great experience if you don't know how they are truly feeling.
By asking for regular feedback, you show that you care, listen and will act upon the things that matter to them – ultimately improving employee experience.
3. Build strong managers
Workplace leaders and managers are a make or break element to the employee experience. If employees don't have trust in or feel supported by their managers, the experience quickly becomes damaged.
Any team members at management level should receive management training, but don't just leave it at that. It's important that refresher sessions are regularly conducted to keep these skills up to date.
Being a manager isn't always easy and regular training builds the toolkit necessary for managers to give employees all the support and motivation they need.
4. Recognise and reward your employees
Research has shown a strong correlation between praise and the employee experience. Those who receive regular praise are more productive, more engaged and more likely to stay in their organisation than those who don't.
To keep a consistently strong employee experience, recognition needs to be given frequently. Perkbox Recognition is an employee recognition and reward system that makes it easy to incorporate giving praise into everyday work life. We all know what it's like when your workload starts piling up and you have a million things to do, and that's when giving your employees positive encouragement can often fall to the back of your mind.

Perkbox Recognition is our way of making sure that companies can reward and recognise both individual and team successes to celebrate achievements on a company-wide scale. This can either be done through posting a story on the platform for everyone to see or by setting a poll and letting everyone in the company vote for a winner, promoting a friendly sense of competition between colleagues.
Knowing that hard work is noticed and appreciated gives the employee experience a huge boost and makes all the hard work feel worthwhile.
5. Prioritise your employees' health and wellbeing
When employees have lost their work/life balance, feel stressed and are on the edge of burnout – they're not having a good employee experience.
Introducing policies that improve your employee's lives, both inside and outside of work, shows that you really care about and value your people. As a result, not only is their overall experience is improved, a healthy workforce is one that is motivated and engaged too.
It can be easy to think of employee experience as simply occurring within the workplace walls – but here are a number of ways that employers can invest in their employee's wellbeing, from discounted gym memberships to providing access to medical professionals.
In summary
Employee experience is how an employee perceives every stage and touchpoint of their journey at a company.
HR and business leaders must consider how every action and decision will affect their employees' experience, before they make it. This includes the physical, technological and cultural environment of a workplace – during all stages of the employee lifecycle – recruitment, on-boarding, ongoing performance, growth and finally, the exit stage.