Put simply, employees love receiving benefits.

They can attract employees to a role, make them stick around longer, motivate them and improve their wellbeing. And there's plenty of evidence to back that up:
Those are some impressive numbers and show that no matter who your employees are or what industry your company is in, you need to work to attract the top talent, keep them happy and help to retain them.
So the questions are…
How can benefits help you to stand out from the crowd as an employer?
What perks can you provide to encourage your top talent to stay in your business?
And, how can benefits help keep your employees engaged and motivated to drive high performance?
This guide will reveal all.
What you'll find in this guide:
1. First things first: what are employee benefits and why do you need them?
Let's start with some more stats:
78% of employees agree that employee benefits are very and extremely significant in an employee's decision to accept or reject a job (EBRI)
79% of employees would prefer new or prefer new or additional benefits to a pay increase (Glassdoor)
78% of employees reported they're more likely to stay with an employer because of their benefits programme (Willis Tower Watson)
These stats should back up what you already knew – employee benefits are now an essential part of any compensation package.
From health benefits to free counselling sessions, salary saving perks to cycle to work schemes, by offering your employees extras on top of their salaries, you boost your offering. In turn, your company can reap the benefits in numerous ways.
Who are employee benefits for?
Every employee is entitled to the core benefits that their company offers. However, some companies may choose to offer more senior staff access to a larger benefits package.
What type of benefits are typically offered?
At the end of the day, humans are complex beings. This means that you can't just satisfy one part of a human's needs and expect overall happiness.
Human health, happiness and wellbeing consist of different elements. To ensure overall employee happiness, you have to cover the different elements within your employee benefits package. These elements include:
Financial wellbeing
Financial wellbeing is about a sense of security and feeling as though you have enough money to meet your needs. It's being in control of your day-to-day finances and having the financial freedom to enjoy life.
Employee benefits can satisfy financial wellbeing through a varied offering of employee discounts and salary sacrifice schemes. These allow your employees to stretch their salaries further and help to reduce any financial strain in their lives.
Emotional wellbeing
Emotional wellbeing doesn't have one set definition but it's used to talk about how we feel and how well we're coping with daily life.
Our 2020 survey revealed that work-related stress is the most common form of stress in the UK, with 79% commonly experiencing this. With work taking such an emotional toll, it's an employer's duty of care to offer tools that help employees manage their mental health.
Offering employees benefits such as an Employee Assistance Programme and apps to assist meditation and mindfulness can help employees to find balance and maintain stable mental wellbeing.
These tools can help to reduce the risk of burnout at work, which can contribute to low morale, absenteeism and presenteeism. Additionally, these benefits can also be used for issues outside of work, helping to boost wellbeing further and reducing any distractions that employees may be facing in work.
Health and physical wellbeing
Physical wellbeing isn't just the absence of disease, it includes lifestyle behaviour choices to ensure good health and a balanced state of body and mind. Benefits such as online GP services, free or discounted gym memberships and free at-home workouts help to boost physical wellbeing, reduce absenteeism and allow for a more engaged and motivated workforce.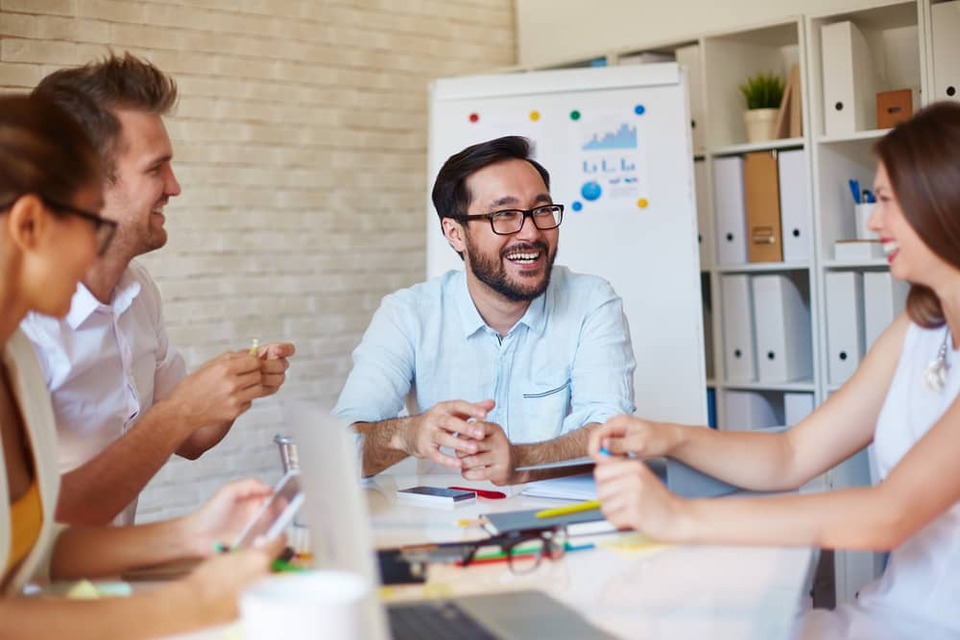 Examples of benefits include:
Illness or injury benefits:
Sick pay
Private dental care
Eye care vouchers
Medical insurance
Online GP services
Health screening
Health and wellbeing benefits:
Free or discounted gym memberships
Employee assistance programme/confidential support
Unlimited holiday allowance
Buy more holiday options
Mindfulness and/or meditation apps
Benefits that provide for old age:
Pension
Retirement benefits
Investment benefits:
Share schemes
Profit-sharing schemes
Benefits to help stretch salaries:
Employee discounts (supermarkets, eating out, clothes, etc.)
Childcare vouchers
Car allowance
Cycle to work schemes
Enhanced maternity/parental leave
Commuting discounts/season ticket loan
Workplace benefits:
Company cars
Food, snacks and drinks at work
Lunch vouchers
Flexible working
Allowed to bring pets to work
At-work entertainment (pool table, ping pong, computer games, etc.)
Learning and development budget/tools
Social benefits:
At-home entertainment (free film rentals, Netflix subscription, etc.)
Regular social events (in person and/or online)
As a note, it's important to be aware that some benefits will be taxable so you'll need to check with your accountant/finance team to find out what applies in your case.
And why do you need to offer these?
Think of benefits such as childcare vouchers or discounts for commuting. When you provide your employees with means to cut the price on these otherwise typically expensive costs, you help to ease stress and make their money go further. It's a welcome bonus on top of their normal salary.
For less expensive but more regular costs, such as the weekly food shop, you can help employees save money each week through supermarket discounts. Giving them the means to save on regular outgoings lead to big savings in the long run.
Of course, fair pay is extremely important and should never be compromised on, but you might not be able to massively raise your employees' salaries each year. These offerings help employees to feel valued, feel happier inside and outside of work and place you above your competitors – leaving your employees less likely to look for employment elsewhere.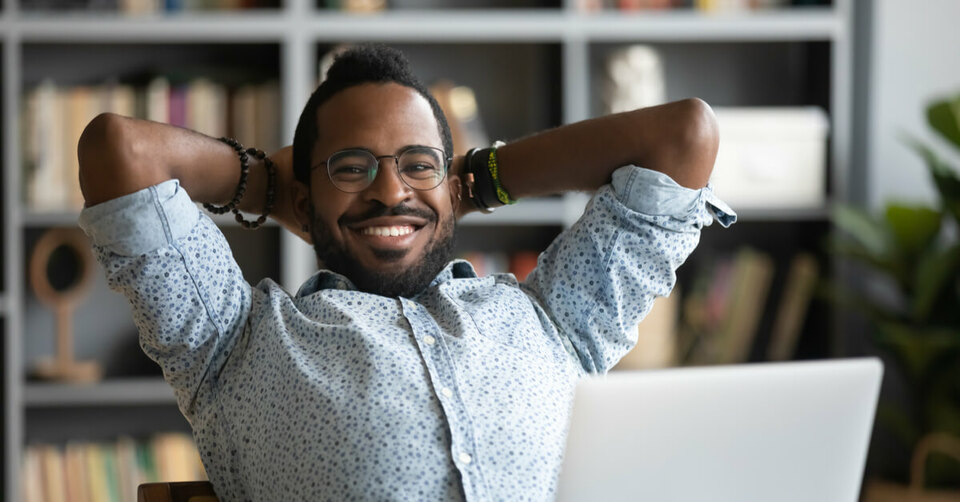 How employee benefits can help you...
Benefits help to retain employees
According to Glassdoor, the average employer spends about £3,000 and 27.5 days to hire a new worker and it typically takes 8 months for a newly hired employee to reach full productivity (HBR). So it doesn't take much to see that it saves you a lot of time, money and effort to retain the employees you already have.
When employees have useful and exciting perks that really add something to their lives – which they value and use regularly – they become reluctant to give them up. And when their employer displays how much they value their staff through an extensive benefits package, they risk losing this same appreciation if they change jobs.
Even when an employee is faced with a higher salary if they switch jobs, it's important that they also factor in their benefits and perks. If the new employer doesn't offer the same or better benefits, the employee might actually see themselves worse off each month.
Benefits help to attract employees
The job market is a competitive place. As remote working becomes more common, people are able to work in roles which they may have traditionally not been able to due to location or other factors. The greater uptake in remote working is changing how people live and work and has opened up a much wider range of roles and opportunities for many employees.
Moreover, it isn't always easy to raise salaries above a competitor's offerings. In turn, you may have to look to other ways to attract potential employees to your company over a rival employer. More and more, potential employees are looking at what benefits they will receive as a deciding factor into which company they should join, considering all perks to find which employer is the most attractive option overall.
Additionally, offering benefits and being able to mention these in job ads, on social media and your website gives your employer branding a boost. Employees now have access to such a wide range of information on potential employers before they even consider applying for a role. If you can shout about your benefits and be seen as a great employer, you increase your chances of getting those star applicants.
Perks keep employees engaged, productive and boost morale
69% of employees said they would work harder if they felt their efforts were being better appreciated (Hubspot).
Your employees make your business what it is, and the outlook of your staff has a serious impact on their motivation and approach to work.
When employees have their needs met, they're better able to focus on their work. They become more engaged and productive as they know that they're treated well by their employer, so they want to work hard in return.
Benefits put wellbeing as a focus
Gallup recently surveyed more than 7,500 full-time employees about burnout. Almost a quarter (23%) of those workers said they felt burned out more often than not, with 44% stating that they felt burned out sometimes.
The World Health Organisation states that burnout consists of employees' lacking energy, growing distant from their job or having negative/cynical feelings towards the job and reduced professional efficiency. These are all bad news for your company.
If employers provide employees with the tools to take care of their wellbeing through their benefits package and make this a focus in their company culture, they can reduce the impacts of burnout. This leads to happier, healthier, more productive and more engaged employees.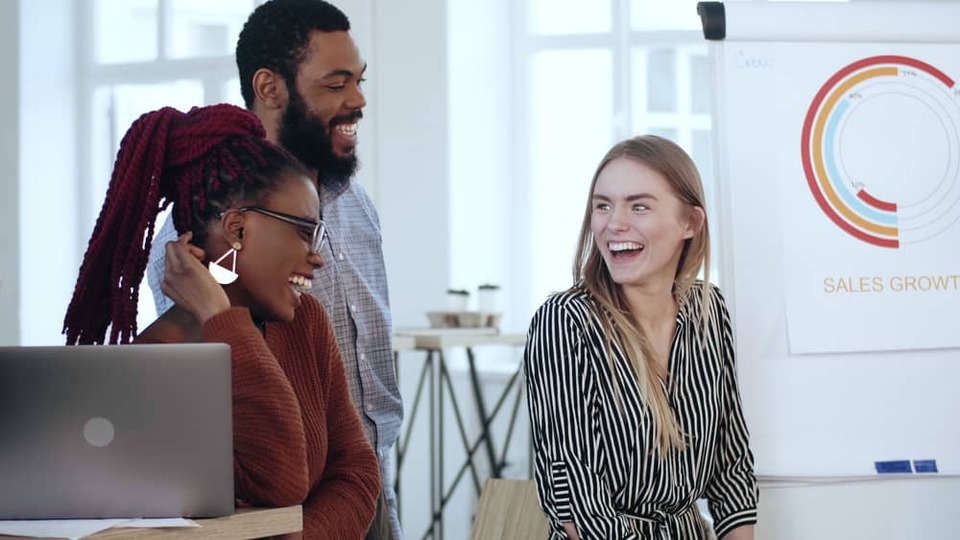 2. The keys to a successful employee benefits scheme

Reaping the benefits of an employee benefits scheme, both for your employees and your company, takes more than just putting together a package within your budget, letting your employees know about it and then forgetting all about it.
The keys to a successful employee benefits scheme include:
Creating clear goals and aims for the benefit package
Gaining a strong awareness of your workforce
Surveying your workforce to find the benefits they value, appreciate and want most
Selecting a package in line with budget which allows employees to tailor to their own needs
Ensuring employees are informed and clear on their benefits to drive usage rates
Thoroughly introducing and onboarding new starters to their benefits package
Reviewing your benefits package to ensure it meets the needs of employees
When you combine these elements, your benefits package can bring a huge amount of positives to your business.
3. How to choose, implement and optimise a successful employee benefits and perks package
1. Think about your goals: Why are you planning to introduce a new employee benefits package or review your current one?
Whether this is the first time your company will be offering employee benefits or if you're reviewing your current offering, it's important to start with clear goals in mind.
Setting goals will help you to define your strategy for your employee benefits offering. You'll know what success looks like for everyone in the company and be able to create a package that helps you to achieve these targets.
It's best to choose one or two main goals. And to help you decide those goals, consider the following questions:
How can an employee benefits scheme help to achieve your overall business goals?
What are the main issues that affect your workforce?
Which benefits might help your company stand out in the labour market?
How much budget and time can you commit to your employee benefits offering?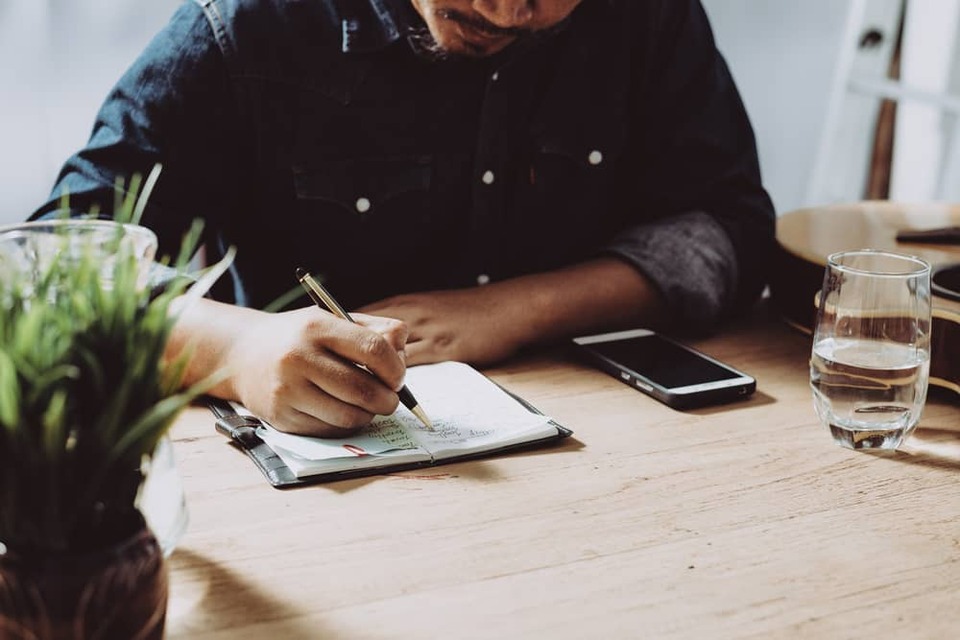 2. Get to know your workforce
It goes without saying, not all employees are the same. This means that they have different needs and different benefits will appeal to different people.
To create a successful employee benefits package, you need to make sure that you know your own workforce and their needs.
Think about a breakdown of your employees. For example:
Ages: Different age demographics have various needs and will value different benefits. A young workforce may want discounts on eating out and leisure activities. An older workforce, on the other hand, may be more focused on childcare vouchers. Think about the average age of your workforce and if this highlights any potential needs.
Location: Another important factor is where your workforce is based. Do your employees work remotely most or some of the time? Do they have long commutes or live near the office? Taking these factors into consideration will highlight different needs and values.
Getting to know your workforce's demographics means you can have a basic idea of what they may be interested in, this allows you to present a condensed selection of benefits when you survey your employees in the next step to find out more.
3. Survey your employees to find out what benefits they really want
Asking your workforce what they'd like to see from their benefits offering is an important step.
When employees directly tell you what they consider a valuable benefit, you ensure that you're offering them perks that they'll actually appreciate, use and improve their life with.
If you put together a benefits package without considering what will actually improve the lives of your employees and what they want, it will feel like a meaningless effort which could actually do more harm than good.
4. Select a package in line with your budget and allows for some personalisation
Your chosen package needs to be a sustainable choice for your business as you want this to be a longstanding offering – so your internal budget is going to be a critical consideration here.
Different benefits have a different return on investment for your business. For example, salary sacrifice schemes reduce the National Insurance Contributions you need to make. Another example is where you allow employees to buy extra annual leave – while this is a benefit for your employees, it also pays for itself.
Think of different ways you can make your employee benefits offering work for your budget.
Additionally, over 40% of workers said their company loyalty would increase if their benefit options were customised to meet their individual needs (Rogers Gray). This means creating a package with different options that employees can pick and choose those that work for them – make sure to make this a part of your offering.
5. Ensure employees are informed and clear on the benefits on offer to them to drive usage rates
If a benefits package just sits there unused, it's not going to have any benefit (excuse the pun) – no matter how great the scheme may look on the surface.
Your employees' understanding of the benefits on offer to them is critical to gaining their support. Without this, no matter how much work goes into creating this strategy, the efforts will be wasted. Share how you used your employees' feedback in creating the plan and let them know how their feedback fed into the design of the programme to increase interest. Create clear communications around the benefits offered to ensure that employees are fully informed of what's on offer.
Further, employees need to be using and redeeming their benefits on a regular basis in order to feel the effects on their lives. Create awareness around specific benefits, whether it's your EAP service or Cycle to Work scheme, and show how these can improve employee wellbeing and financial security to drive usage rates.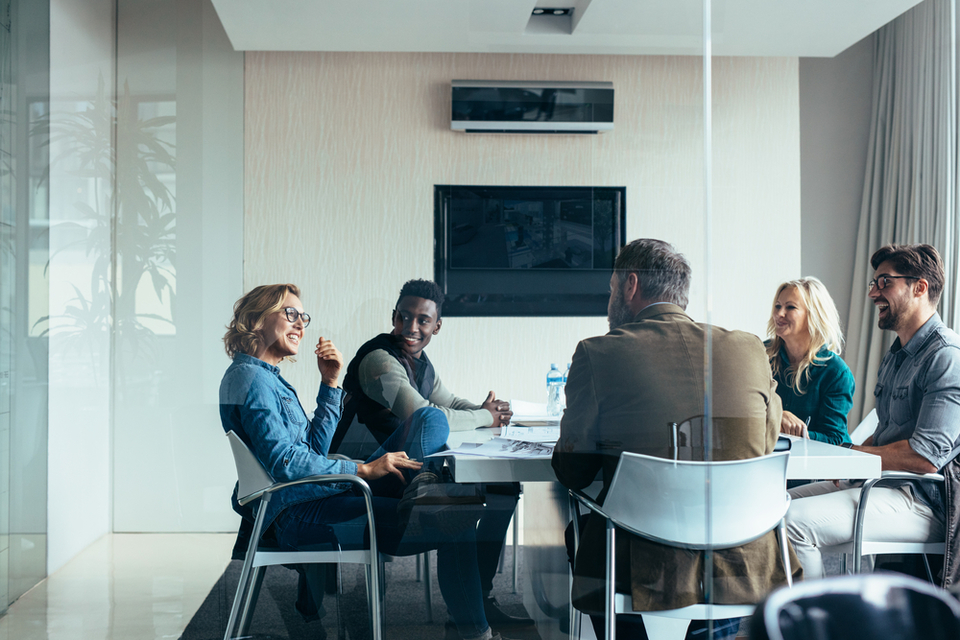 6. Thoroughly introduce and onboard new starters to the benefits on offer
There's a lot for new employees to take in during their onboarding period. This can mean that some things can get lost amongst the noise.
Unfortunately, one of these things could be your benefits package.
Create time during the onboarding process to communicate all of the benefits on offer and answer any questions that your new starters may have.
Follow up with new starters who have not interacted with your benefits offering within the first month of them joining the company. Double-check that they know it's there to use freely and that they fully understand it.
7. Review your benefits package to ensure it's meeting employees needs
Reviewing your benefits package is another important step. Your benefits programme must be assessed on a regular basis to determine if it's meeting both the needs of the company and the employees.
Different factors can affect how well your benefits package is meeting your needs. Factors such as changes to the economy, the external business environment, the workforce, etc., can all affect how effective your benefits offering is.
Measure your benefits offering against your goals and objectives and make any adjustments necessary, and consider if there have been any changes since your last review that would affect the effectiveness of your offering.
4. How to increase engagement and use of your employee benefits scheme
Encourage your employees to share how they use their benefits
Employees listen to each other and trust each other's opinions about how effective benefits are, which ones they've found useful and what they have had most success with. If a member of a team has used a benefit which others haven't, it's likely that the word will spread about that benefit and boost its use.
Encourage employees to talk about their favourite perks and which ones they enjoy using. You can also talk to employees to see what they like about their benefits offering and what they don't, and then address their concerns.
Ensuring that your benefits are part of the regular conversation around the workplace helps to keep them in the forefront of your employees' minds and increase their uptake.
Make it interesting – increase awareness with visual messaging
A lot of employees will get so many emails a day that another one – no matter how good the benefits inside are – can just become another one in the inbox pile.
Entice employees into redeeming benefits with simple and visual messaging. You could create colourful posters or infographics, using informal language and testimonies from other employees – and don't forget to keep it short and sweet.
Encourage managers to set an example
Employees look to their managers and workplace leaders for guidance, so when you encourage your managers to communicate and display how they use their benefits, employees will be more likely to follow suit.
Make sure benefits are easy to find
If it feels like hard work for employees to find their benefits, they're not going to be as highly used.
Consider creating instant messenger groups or sending out a monthly newsletter to put all the relevant updates, links and information about benefits in one place, including how to access these. Putting this in a single location makes it easier for employees to stay up to date on what's on offer and to find what they are looking for when they need it.
Provide real-life examples
It can be easy to provide a lot of information and data about a benefit, but it can still be confusing for people to understand. Providing examples such as: "If you commute 5 days a week, you could save X amount on this cost on a monthly basis" helps employees make informed decisions.
Trying new engagement techniques and measuring their impact over time is important. You may find that employee happiness and morale levels raise alongside the engagement numbers of your benefits platform.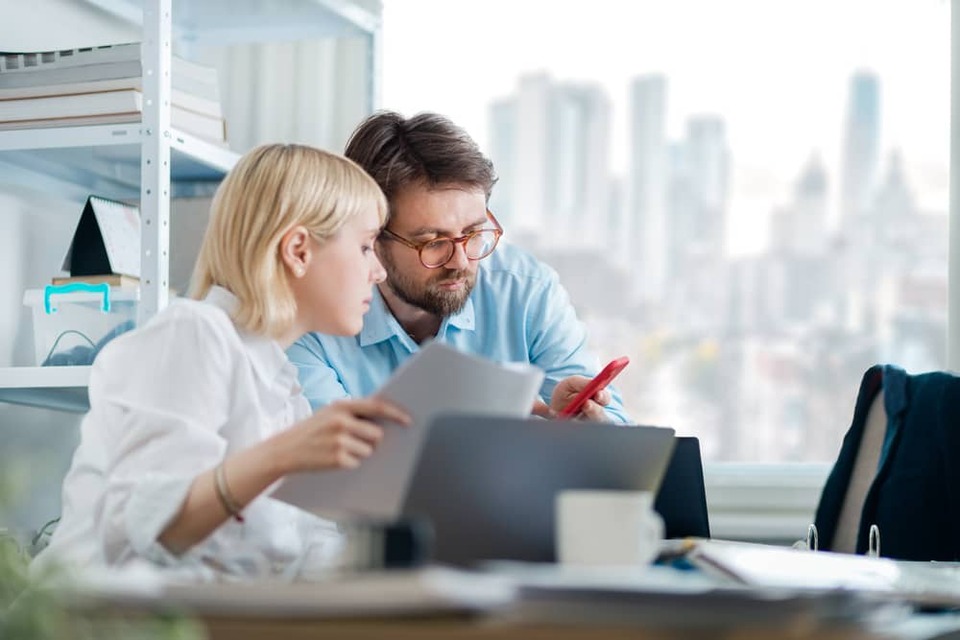 5. How to measure results
Tracking the results and effectiveness of your employee perks scheme is essential to improve business performance. It ensures you're using your budget efficiently and spending your money on the right things for your employees.
Focus on outcomes rather than return on investment
Working out an accurate return on investment (ROI) for your employee benefits package is difficult. This means that focusing on outcomes instead can be more beneficial.
Thinking about what you wanted to achieve from your employee benefits offering and whether you've achieved it can be a much simpler analysis:
Measure your staff turnover rates
If one of your key goals is to improve staff retention, you can take into account your staff turnover rates during the period you're measuring. If your employee benefits are translating into reduced staff turnover rates, this can then be linked to other key components of your business goals, such as reducing costs associated with recruitment or loss of productivity spent training up new employees.
Measure wellbeing related statistics
One of the goals of your employee benefits plan may have been to improve absence statistics. While it's natural and expected that employees may be unwell and take time off work occasionally, employee benefits can help to combat and reduce this.
Measure your employee absences data over a certain period. If absences have increased, your strategy may not be placing enough focus on employee wellbeing. If absences have decreased, it can show that your offering of benefits such as flexible working, unlimited holiday and health & wellbeing benefits are working to improve employee wellbeing and reduced absenteeism.
Conduct employee satisfaction surveys
One clear way of finding out if these benefits have had positive outcomes is to survey your employees.
Ask questions such as:
'Do you feel valued by your employer?'
'Do you feel your benefits package above your salary is right for you?
'Do you feel that you have a strong work-life balance?'
'Do you feel that your wellbeing is a priority of your employer?'
You can measure the success of an employee benefits package by asking questions that tie into specific benefits, such as those surrounding flexible working or emotional support.
6. How to manage your benefits and perks
It's pretty clear that employee benefits are a huge part of HR and managing them is a big task. Here are the steps to managing them effectively, saving you time and reducing the margin for error.
Hire a dedicated employee benefits specialist
Picking the right employee benefits scheme for your business can be an overwhelming task. Thankfully, there are specialists out there who can help. A specialist can help you to find the best options based on your company's needs while making the benefits and costs apparent.
Find the right software
Thankfully, technology is developing everyday – and that's including the technology for managing benefit schemes. An efficient employee benefits software should easily and quickly be able to tell you how many employees are utilising their benefits, which perks are the most popular and export statistics for your further analysis and reporting.
Keep up to date with what your employees want
Finally, remember that the needs of your employees won't always stay the same. You need to monitor your employees needs and adapt your benefits to meet these needs.
As you progress with your employee benefits strategy, you'll begin to notice trends in what types of benefits are most used by employees, which have the biggest impact and which help you to reach your goals.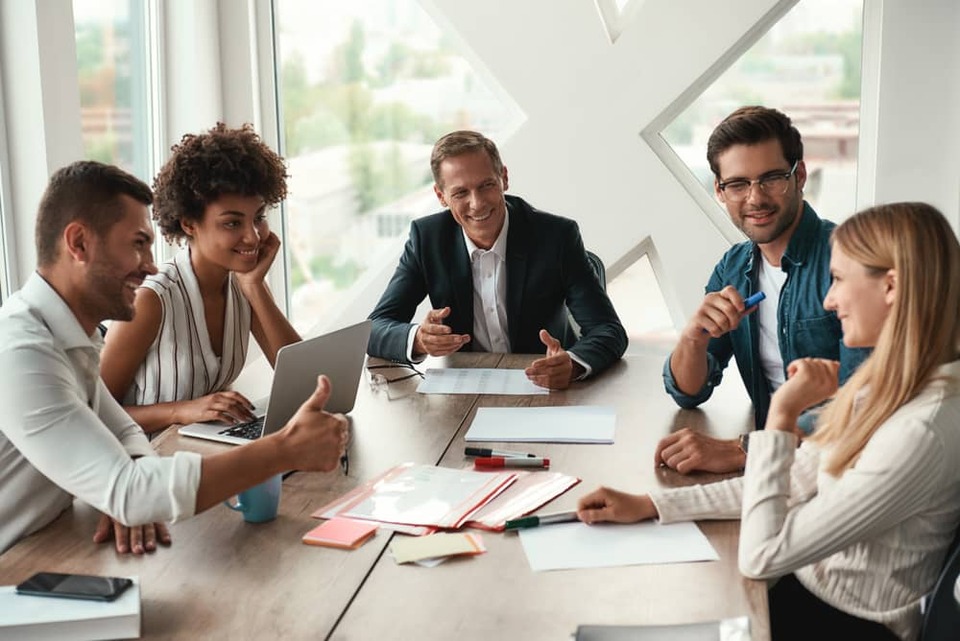 Find out more about Perks and benefits with Perkbox today
Regular freebies
Discounts from big name brands
Gym discounts and wellbeing classes
Confidential emotional support
Learning and development tools
Other resources you might like...