What are employee benefits?
Employee benefits are non-wage-related compensation, in addition to the wages or salary paid to employees. Efficiency wage shouldn't be the be-all, end-all of your employee experience.
Employee benefits are designed to increase employee satisfaction and wellbeing. Some benefits, such as a pension, are legally required but employers can add to their benefits offering in an effort to attract and retain the top talent.
A strong benefits offering is becoming increasingly important as many candidates no longer solely consider salary alone when deciding between potential jobs. According to a recent study, two-thirds believe that the employee benefits on offer are equal to or more important than basic salary.
Examples include:
Pension: This is now required by law, but an employer must set up and contribute to their retirement pot of their employees

Healthcare:

Private health insurance is more popular in the US but with NHS waiting times increasing and people wanting appointments to fit around busy lifestyles, benefits such as

online GP services

are growing in popularity

Eye and dental care: Eye and dental care can be expensive, and this benefit helps employees pay for eye tests and cover dental treatments that aren't covered by the NHS

Free or discounted gym memberships: Gym memberships can be expensive so it's popular to offer discounts on gym memberships in the local area, particularly as employees may already have a membership and can make additional savings

Company cars: Some businesses may include a company car as part of their benefits package, as well as fuel allowances

Childcare vouchers: Employers can help with childcare costs by offering childcare vouchers which use salary sacrifice from an employees earnings to pay for them – money used for this benefit is free from income tax and national insurance contributions for both employer and employee

Workplace benefits:

These include anything that makes the working lives of employees better – such as free food and drinks at work, flexible working hours or unlimited holidays



Free or subsidised travel:

Employers can give employees the option of purchasing a season ticket for a discounted rate through the company



Employee assistance programme:

This is a confidential service that employers can offer their staff to help with work-related or personal problems that may be affecting mental wellbeing, physical health or performance



Learning and development: Businesses can offer employees ways to develop skills and learnings – such as providing access to e-learning platforms or offering a designated learning budget

Retail and leisure discounts: Employers may offer their staff ways to save money and stretch salaries with discounts and freebies to popular retail stores and leisure facilities
The right benefits to offer will differ for every business and workforce. But by offering a varied book of benefits, employers can ensure that employees are receiving everything they need to be happy and healthy, both inside and outside of work.
It's also important to remember that some benefits will be taxable – bear this in mind when creating your employee benefits plan.
Why are staff benefits so important?

Some may think that by cutting down or offering a very minimal selection of the best employee benefits, you can help to save costs for the business. While in the short term that may be true, in the long run, you'll most likely do more harm than good by taking this approach. When it comes to attracting and retaining top talent, an exciting and well thought out employee benefits package can save time, money and effort.
When you offer minimal benefits or benefits that don't appeal to your workforce demographic, your staff may feel under-valued, less engaged and may even consider looking for employment elsewhere. This can increase staff turnover rates, leading to higher recruitment and training costs.
A study also revealed that 69% of employees would choose one job over another if it offered better benefits. This means that an insufficient offering could also make it harder to attract new employees as they compare the benefits offerings between potential employers.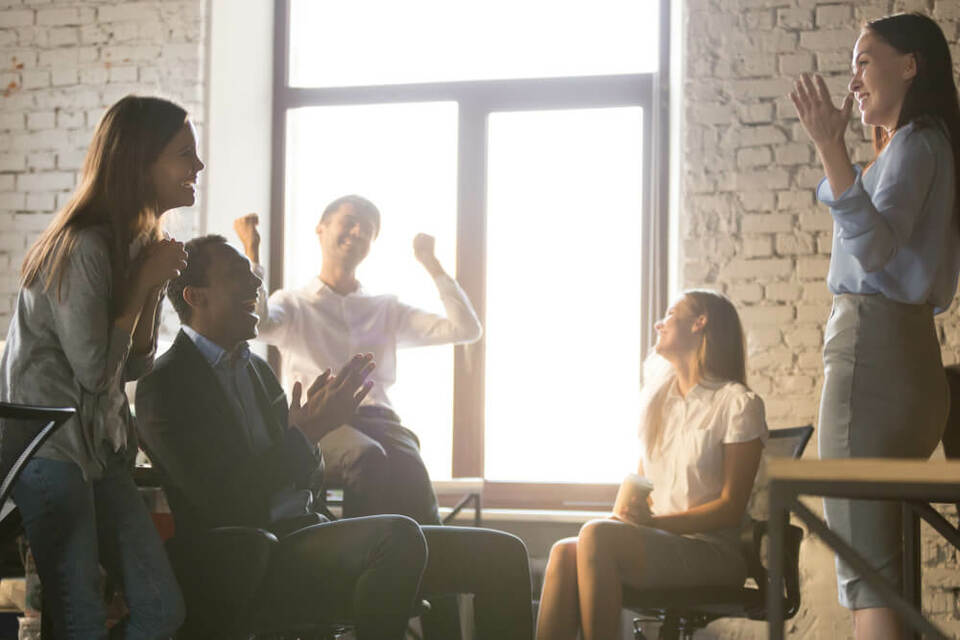 The advantages of offering employee benefits for employers include:
Increased retention rates
An improved employer brand for better employee attraction
More alignment between the needs of the business and its employees
A more productive workforce with boosted morale
Less absenteeism
The advantages for employees include:
Ability to stretch salaries further and add to disposable income
Improved wellbeing, inside and outside of work
Feeling valued and appreciated by the employer
How to implement an employee benefits scheme

As with most things in life, for success, you need a solid plan. To get the maximum gain out of your employee benefits scheme, you need to ensure that you're providing elements that both current and potential employees will actually see a benefit from.
If your employee benefits plan isn't well structured or tailored to your workforce, it can be difficult to fulfil your aims and your employees will be no more benefitted than before. A seemingly thoughtless benefits package will cause employees to feel frustrated by the company and could lead to feelings of resentment too.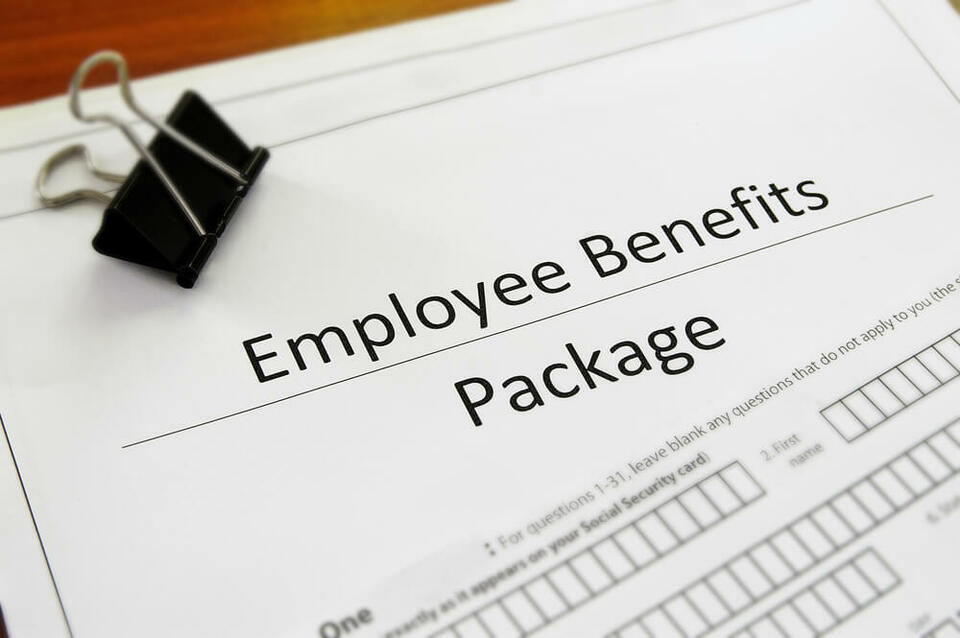 5 steps to create a successful employee benefits package
1. Have a clear aim
Firstly, it's important that you know what results you want from your benefits package. You might have the aim of attracting talent, retaining your current employees, boosting employee engagement and experience, or putting together an attractive offering to compete with rival employers. Aligning the aims of the benefits package with the aims of the business helps to create greater overall success, while also helping to gain buy-in from senior decision-makers.
With clear aims and objectives, you can create a path of what it will take to get there. You'll also use these aims further down the line to measure the success of your plan too.
2. Think about what your employees would actually benefit from
Not all employees are going to value the same benefits, so it's important that you create a plan with your own workforce in mind.
Try to think about any similarities in your workforce. Do they have a common commute or similar leisure habits? Are there any demographic comparisons that you can draw on?
Focus on putting together benefits that will have the biggest impact and uptake while also creating a plan to benefit the lives of your employees both inside and outside of work.
The most effective way to ensure that your offering is going to appeal to your employees? Ask them! Conduct a survey and find out what your people feel is missing from the current benefit offering, and what they would like to see added to it. This way your scheme is more likely to be a success as your employees gain benefits that they really care about. This will also help to boost your employer branding as you show you're an employee-centric company.
Another great step to take during this stage is to work out what your competitors are offering. You can look at your competitor's job adverts to see specifics or you can try to learn what people within your industry look for. Think about the typical routines and activities that your employees and those within your industry take part in and work up from here.
3. Educate employees
For a benefits package to have maximum success, it's important that employees are fully on board, engaged and excited about the plan.
By explaining how these offerings are intended to improve your employee's lives, employees can make sure that they use each element to their full advantage and reap all the benefits. During this stage also explain how offering these benefits is aligned with wider company goals.
When employees are fully informed on what's on offer and clearly understand how to use and benefit from each element of your package, usage rates should be high. This, in turn, helps to reach company goals faster and for positive effects to be seen sooner.

4. Evaluate and review your plan consistently
Reviewing your employee benefits plan periodically is vital for long-lasting success. This helps to determine if the plan is meeting the predetermined aims and objectives, but also shows whether it is meeting employees needs and actually improving their lives.
Evaluate your employee benefits offering on at least a yearly basis and use this review to make any necessary adjustments to reach your aims. This might also include catching up with employees and reminding them of your offering. If employees are only told about the company's benefit plan during onboarding, it can be easily lost in the wealth of information. So make sure to give them constant reminders about its benefits.
5. Once you have a strong plan – shout about it!
A strong benefits plan is something to be proud of, so make sure you let everyone know about it if you've worked hard to create one that works.

Clearly list your benefits in any job adverts and use your benefits plan as part of your employer branding – such as featuring this on your website and social media channels.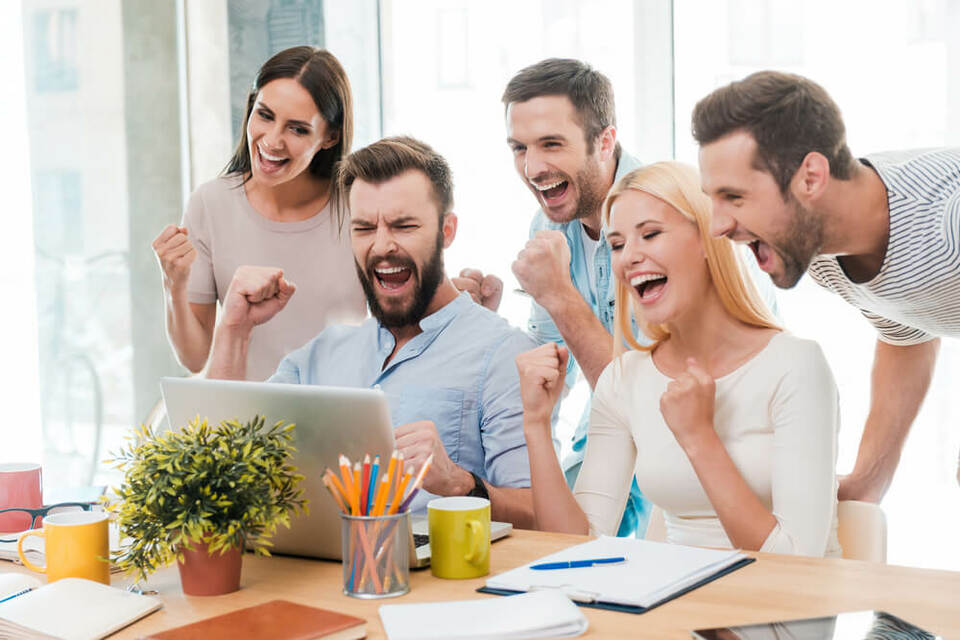 Wondering which benefits employees value the most?

At Perkbox, we wanted to find out what the working public really wanted their employers to have on offer, so we conducted some research to find out what are the most popular benefits. To do this, we compiled a list of top 50 employee perks and asked the British working public to pick their favourites.
You can find out more here in Perkbox's Great Perk Search or see how the public ranked the top 50 employee benefits, from most to least popular, below:
| | |
| --- | --- |
| The most popular employee benefits | Out of 100 |
| 1. Extracurricular clubs (eg. arts and crafts, book clubs) | 97.57 |
| 2. Pool table | 92.03 |
| 3. Ping pong table | 89.38 |
| 4. Office sports teams (eg. football or netball) | 88.59 |
| 5. Video games | 87.83 |
| 6. Birth-o-holiday (annual leave day on your birthday) | 85.60 |
| 7. Discounts on holidays, flights and hotels | 85.55 |
| 8. Discounts at supermarkets | 85.52 |
| 9. Free coffee and hot drinks | 84.63 |
| 10. Discounts on restaurants and takeaways | 83.24 |
| 11. Flexi-hours | 82.83 |
| 12. Cinema discounts | 81.59 |
| 13. Opportunity to bring your child to work | 81.53 |
| 14. Free lunches | 81.52 |
| 15. Private healthcare | 80.35 |
| 16. Private dental care | 80.07 |
| 17. Discounts on electronics (eg. laptops or mobile phones) | 79.88 |
| 18. Unlimited holidays | 79.55 |
| 19. Discounts at high street fashion retailers | 79.11 |
| 20. Free fruit basket | 79.10 |
| 21. Discounts on energy bills | 78.52 |
| 22. Opportunity to work from home | 78.23 |
| 23. Free snacks and soft drinks | 77.79 |
| 24. Free breakfasts | 77.43 |
| 25. Annual company holidays | 76.70 |
| 26. Discounts on entertainment days (eg. theme parks, adventure activities) | 76.09 |
| 27. Duvet days | 74.87 |
| 28. Free phone insurance | 74.50 |
| 29. Discounts on DIY and homeware | 74.08 |
| 30. Work sponsored further education & learning | 73.69 |
| 31. Paid-for team socials | 73.55 |
| 32. Onsite gym or paid-for membership at a local gym | 73.51 |
| 33. Summer party | 72.81 |
| 34. Christmas party | 72.76 |
| 35. Discounted gym membership | 72.32 |
| 36. Commuting allowance | 72.18 |
| 37. Free massages | 71.83 |
| 38. Free alcoholic drinks on Fridays | 69.35 |
| 39. Hairdressing and beauty discounts | 67.91 |
| 40. Access to an onsite therapist or healthcare professional | 67.48 |
| 41. Opportunity to buy and sell your holiday days | 66.75 |
| 42. Team building days | 65.94 |
| 43. Sabbatical opportunities | 63.91 |
| 44. Charity and volunteering days | 63.40 |
| 45. Access to free financial advice | 63.07 |
| 46. Exercise classes (eg. circuit training) | 60.31 |
| 47. Yoga classes | 53.94 |
| 48. Access to a library or further reading | 52.57 |
| 49. Nap pods | 49.24 |
| 50. Bring your dog to work | 46.64 |
Care for, connect with and celebrate your employees
Provide free perks and over 4,000 discounts
Recognise and reward employees
Give access to curated wellbeing content
Centralise company updates and benefits