20 effective team incentive ideas for 2021
Never fear, our comprehensive list of employee incentive ideas is here. In this article, we've broken down why it's important to incentivise your team members and what it can do for your business. We're not just here to give you the 'why' though. We're also throwing in the 'how'. So, if you need help thinking up some awesome ways to reward your employees, we've got you covered there too.

Why incentivise your team members?
It's true: not everyone can work their childhood dream jobs. But that doesn't mean adult life should be without happiness and fun in the workplace. The benefits of using incentives to reward, nurture, and motivate your team has been well-documented in the HR world. It can be a great way of avoiding demarcation disputes and the need for work-to-rule action. However, some businesses are still reluctant to implement an employee incentive program. They believe employees should be motivated by their salary, and work hard no matter what.
Of course, you can't force incentive programmes on people. However, we'll take this opportunity to review why incentivising your team is a good idea.
Hint: It's proven to bring huge benefits to your business.
You should incentivise your employees because it:
Helps with recruitment and talent retention
Increases productivity
Builds a healthy company culture and team spirit
Boosts morale
Makes for happier employees overall
...and that's just the tip of the iceberg.
20 excellent employee incentive ideas to get you inspired
In order to help you dream up your own incentive ideas, we've compiled a list of examples. No matter what industry you work in or what kind of incentive you have in mind, you'll find something for you.
We've broken our employee incentive ideas into six categories: remote-friendly, won't break the bank, gifts, professional development, experiences, and services.
Remote-friendly
Provide a benefits package
Why offer your employees a single incentive when you can provide them with a whole bundle? Human resources platforms like Perkbox offer benefits packages that encompass a wide range of perks you can use to reward your employees. This is especially useful for remote teams as you can manage all your employee incentives online.
Some of the incentives available through Perkbox include:
Physical wellbeing perks like online workout classes and discounted gym memberships.
Financial wellbeing perks with a wide selection of discounts and freebies from big brand like Deliveroo, ASOS, and M&S.
Emotional wellbeing perks such as a free 24/7 confidential helpline, an online health hub, and free access to qualified therapists.
Home office upgrades
Let's face it, many people who work remotely have pretty ad hoc home offices. They find themselves working at the kitchen table or on the sofa, but don't really have a dedicated work space. Why not give your employees the gift of some home office upgrades?
Of course, what works best for your business is dependent on your industry, but home office upgrades can be tailored to fit any budget. You can start small by providing stationary, paper, printer cartridges, pens or a bit of cash to offset wifi and electricity bills. If you have a bigger budget, you can start thinking about equipment like printers, keyboards, additional screens or computer upgrades.
Meal delivery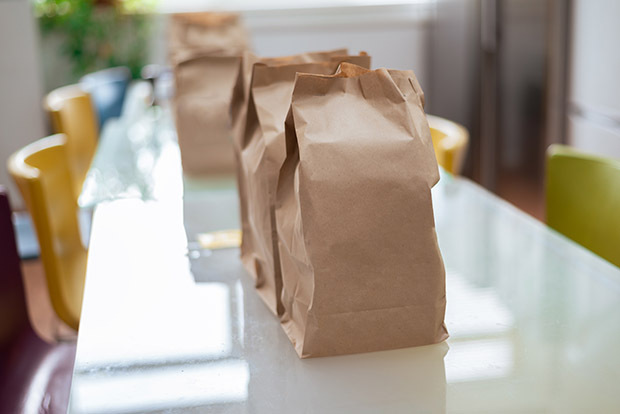 Even when working remotely, many employees find it difficult to find time for meal prep. This is exacerbated if they're balancing other personal responsibilities like childcare.
Why not help them out with this? Organising occasional meal deliveries is a great idea for any employee incentive program. This is truly a win-win initiative, because when employees are provided with healthy, delicious meals right to their doorstep, they'll be in a much better mood and feel super productive for the rest of the day.
Implement floating holiday days
Everyone loves a day off work. That's why you can't go wrong with implementing floating holiday days as an employee incentive. A floating holiday is a personal day that employees can take at any time without question. Employers often offer each employee one or two floating holiday days per year, and they can't be carried over. They also don't count towards employees' paid holidays, sick leave or personal days off.
Won't break the bank
A wall of fame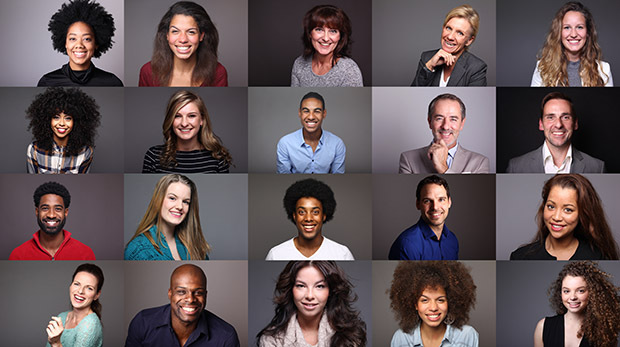 Create a wall of fame where you feature stand-out employees and team members regularly. Make sure to post their name, photo, position, and special achievements on the wall. Motivate employees with information on what type of successes can land them a spot on your wall of fame, and make it a special event to look forward to when a new employee is added.
Place your wall of fame in a visible area like a staff room, lunchroom or hallway. If your team works remotely, you could experiment by putting together a virtual wall of fame as well.
Organise a team potluck
Putting on a company lunch doesn't have to be expensive. Organising a potluck style meal is a great way to keep costs low while giving employees a fun work event to look forward to. It can be done at any time, but is usually a great way to kick off a bank holiday weekend or end the week on a high note.
We particularly like the idea of potlucks as an employee incentive because of their dynamic social aspect. Colleagues will enjoy preparing dishes for each other, trying new foods, swapping recipes, and generally getting to know each other in a more informal environment.
Set up a book club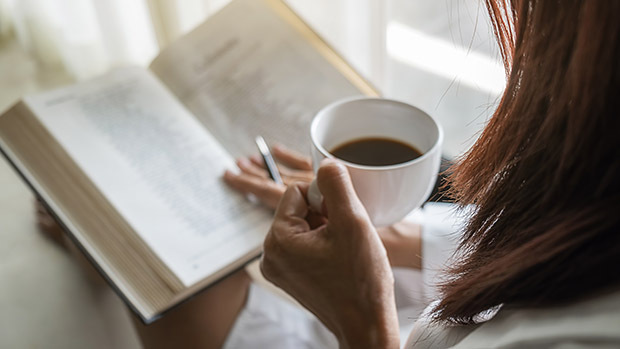 Another good yet cost-effective employee incentive idea is setting up a company book club. Reading is a popular pastime both in the United Kingdom and around the world. In fact, a 2020 YouGov report showed that 43% of Britons read for pleasure once per week. However, we all know how difficult it can be to fit reading and other leisure activities into busy workweeks.
Organising a company book club provides employees with the motivation to start reading more frequently. It also allows team members to socialise in a relaxed environment where they can talk about something that isn't necessarily work-related.
Gifts
Free team breakfasts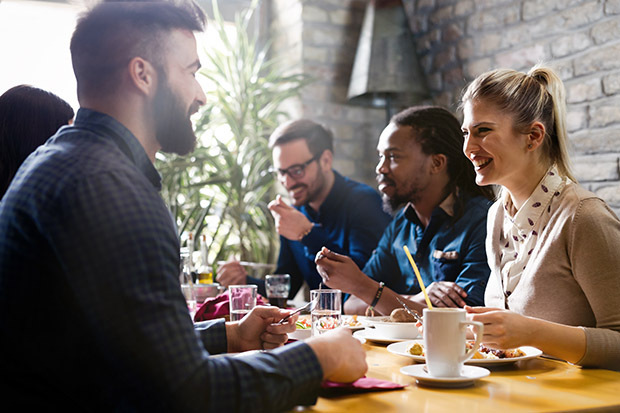 It's a classic, but it works. Everyone loves free food. What's more, in 2019, Indeed.com reported that providing food in the workplace becomes cost effective due to the way it increases productivity, encourages socialising, and boosts morale.
While there are many ways an employer can incentivise employees with a free meal, breakfast is a great option for a couple reasons.
Firstly, it's the most important meal of the day, so helping employees kickstart their mornings with a nutritional boost will lead to better work.
Secondly, it can provide employees with an opportunity to mingle at the beginning of the day, before they get into 'work mode'. You might think you're losing a bit of time at the start of the day, but by having a happy and healthy workforce, you're actually getting more value.
A coffee membership or gift card
Coffee is incredibly popular in the workplace. You might even say that it's the lifeblood of some organisations.
While many companies do offer coffee in the workplace, another way you can reward employees is by giving out coffee memberships or gift cards. They'll absolutely love being able to pick up a caffeine boost at their favourite coffee shop - trust us!
Big names like Pret A Manger have coffee subscriptions that would make great incentives. For £20 a month, you can gift employees nearly unlimited barista-prepared drinks! This is also a good option for remote teams if they live close to one of the big coffee shops.
Company swag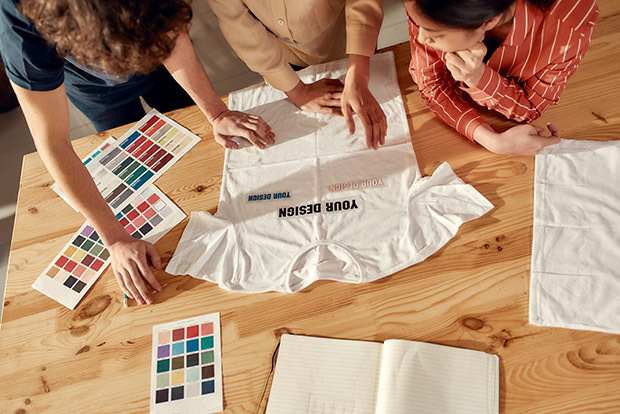 Providing employees with some company swag makes a great incentive, but it's even better if you give them practical items they'll actually use. Company swag also works better as an incentive if it's on the fun side, rather than the standard notepads and pens.
Here are some ideas of company swag that your team would love to receive as an incentive:
High quality water bottles, tupperware, and mugs
Clothing such as t-shirts, hoodies, jackets, and even socks
Sports gear like yoga mats, backpacks, towels, resistance bands, and exercise balls
Tech supplies like headphones, speakers or portable chargers
Calendars or planners
Professional development
Employee recognition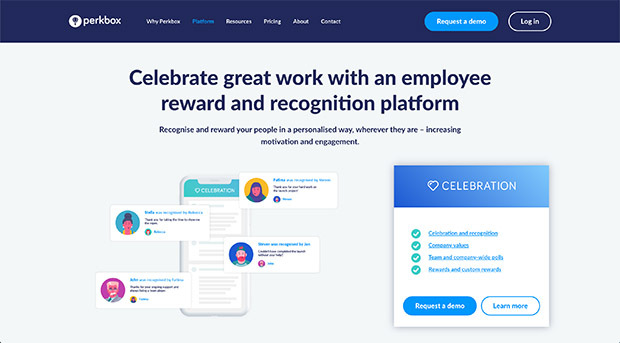 Sometimes an employee incentive programme is as simple as calling out your teams' achievements to thank them for a job well done.
However, Perkbox takes a more comprehensive approach and provides plenty of employee reward and recognition options, so celebrating a team or individual has never been easier.
The Celebration hub within the Perkbox platform makes recognising your people simple and includes:
Celebration and recognition, introduce recognition for employees who go the extra mile and celebrate personal milestones to strengthen connections between your teams.
Company values, assign a value to each recognition to promote your company's culture.
Custom rewards, sometimes employees will appreciate a gesture like an extra duvet day more so than a monetary reward.
Polls, create team and company-wide polls to stimulate inspiration or encourage some healthy competition.
Rewards Marketplace, show your teams you care with over 35 rewards from some of the UK's biggest brands.
Bring in guest speakers
One of our favourite employee incentive ideas is introducing your teams to guest speakers. Inviting industry experts into your company to share their knowledge with your employees will enrich both their personal and professional development.
That said, for this incentive to be effective, it's important that the guest speaker covers a topic that your employees find stimulating.
Consider running a poll on the topics they're interested in, as it will make the process of finding an engaging guest speaker much easier. It goes without saying the more aligned the guest speaker is with your team's interests the more engaging the talk will be.
Run classes that align with employee interests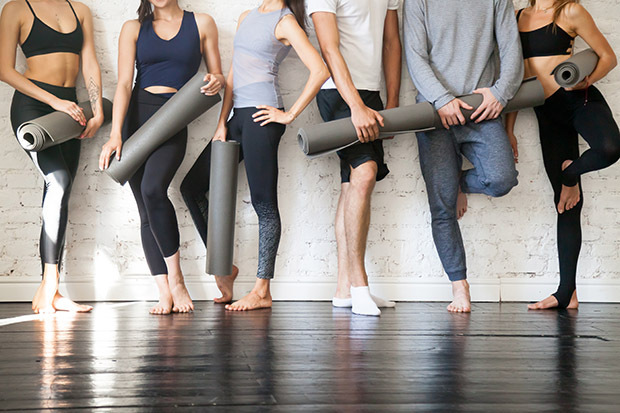 Similarly, offering free classes is an excellent option for individuals who want to increase their skill set or try something new.
Maybe they want to learn more about project management, or brush up on their spreadsheet skills? Or, do they want to try a new activity, such as yoga? If you have the space, you can run these bite-size courses in your office building, or remotely over a video conference.
You also don't have to rely on external teachers, other colleagues who have strengths in these areas can also share their experiences and run a class. Teaching what they know to other colleagues is a valuable learning experience for them too.
Here are some examples of classes that are a big hit with employees:
Pilates, yoga or other fitness classes
Language lessons
Cooking courses
Dance classes
Guided meditation
Experiences
Give out free subscriptions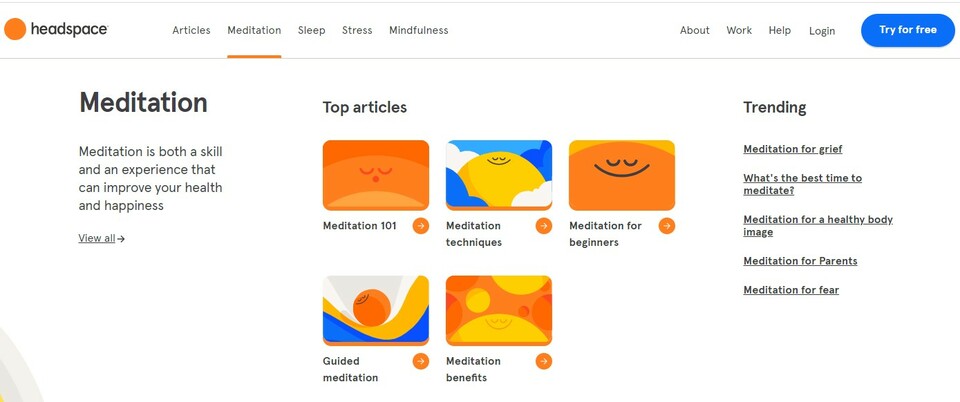 There's lots of popular apps out there that employees would love a free subscription to. Everyone has a favourite, and the options are nearly limitless, but here are some of our suggestions:
Headspace

is a great wellbeing app. It offers guided meditations, mindfulness activities, and even recordings that help you sleep. It's a great way to help your employees destress and decompress at the end of the day.
An

Audible

subscription is a commuter's dream. If you're not already familiar, Audible is an audiobook platform. Subscriptions provide users with points that they can redeem by downloading audiobooks of their choice.
Everyone loves Spotify. It's one of the biggest streaming services in the world, covering music, podcasts and other media. Give employees the gift of listening to what they like at any time.
A fun team day out
A classic team incentive is organising a fun day out for colleagues, which is massively beneficial to the overall health of your work environment. Team building activities have been shown to improve communication, teamwork, productivity, employee morale and overall staff retention. It also shows employees that you care about them on a more personal level.
When it comes to organising a corporate day out, there's a lot of choice involved. There's a team activity out there for every industry, personality, and budget. Here are some of our top suggestions:
Company picnics or BBQs
Outdoor activities like hikes, beach days, kayaking or boating
Creative activities like painting classes or pottery classes
Sports like volleyball, football or basketball
Amusement parks
A bar crawl or wine tasting
Scavenger hunts or photo competitions
Seasonal activities depending on the time of year
Museum memberships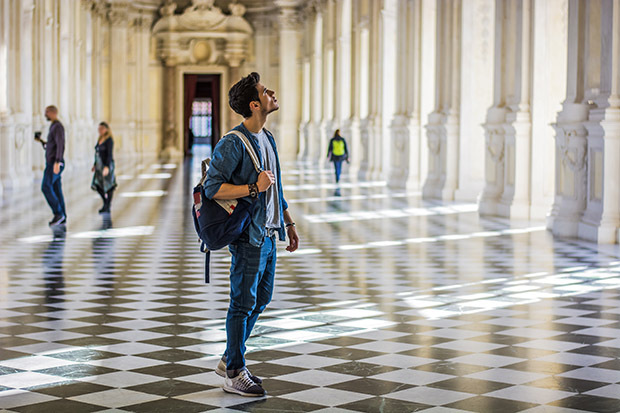 This one is for all the culture lovers out there. If your business is located in a big city or you employ people who are, giving out local museum memberships is a great employee incentive. It supports the arts and culture industry in your community, gives employees a free activity they can do on the weekends or after work hours, and encourages them to soak in some of the culture their local area has to offer. What more could you want?
Services
Credits for cleaning services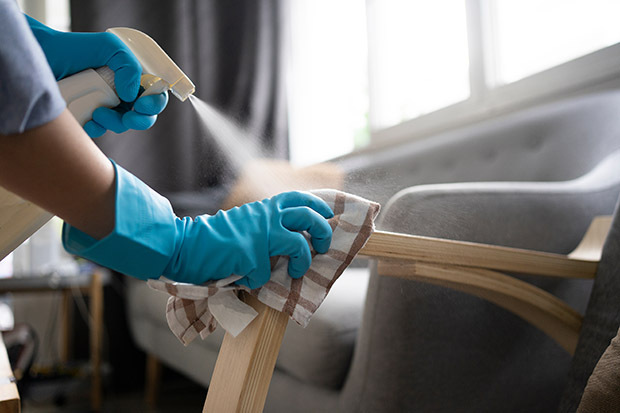 Everyone loves having a clean house, but most people don't enjoy the process of getting there. Combine that with busy work schedules and you've got a recipe for disaster.
So why not help them out as an employee incentive? If a team member goes above and beyond, consider purchasing them a credit for local cleaning services. They'll be able to revel in the goodness of a clean home - without needing to put in the elbow grease! This incentive is especially great in industries where long or irregular working hours are the norm.
Subsidies for commuting & transportation
While things may be different now, many people may still spend a significant chunk of time and money on commuting. In the United Kingdom, full-time workers spend almost an hour each day commuting. Even more shocking? They spend an average of £1,738 per year on work-related transportation.
That's why reimbursing employees for part or all of their transportation costs is an excellent employee reward. It's practical, effective, and will help you retain top talent.
A city bike card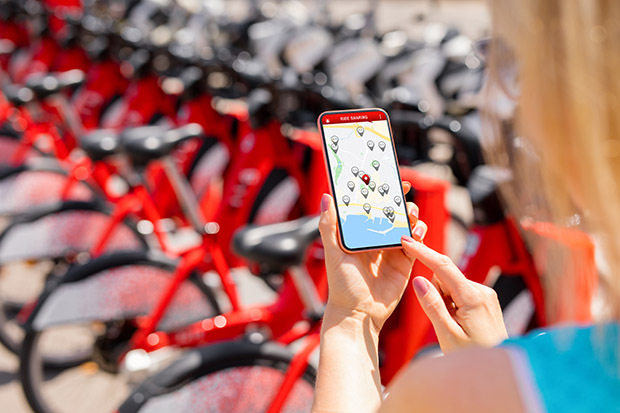 Many big cities nowadays have bike-sharing schemes. They provide citizens with a convenient way to get around the city while getting some exercise and fresh air. They're normally designed for short distances (not the whole day), and are priced affordably. Usually people have to sign up for a card or subscription to use a bike-sharing scheme, so providing this to your staff is definitely an employee reward to think about.
It might not work in every city, but here are some of the big European cities where you can find city bikes:
London
Copenhagen
Paris
Berlin
Helsinki
Milan
Amsterdam
Barcelona
A VIP parking spot
Last but not least, giving out a parking spot weekly, monthly or yearly is a good option if you have many people that drive to work. Your company might not have enough parking space for all its employees, or you might have certain spots that are highly coveted. Either way, offering a VIP parking spot to stand-out employees as an incentive is bound to motivate them.
If you really want to go the extra mile - why not decorate the parking spot before you award it to the winner?