What are employee insights?
Your employees are the people on the ground turning the wheel. To know their mind is to know your business - that's why it's vital that you find out what they are honestly thinking, how they feel about your business and what they would like to see change.
Regardless of how difficult it may be to hear at times, you need this spy-hole into your employee's experience. Without it your turnover rates can spiral out of control, potentially costing your business thousands in lost revenue and recruitment costs.
Ultimately, you want your company to be somewhere people enjoy working. To ensure that you are creating a positive environment and to know what might be affecting this from happening you need employee feedback. If you use the feedback correctly and make the right changes, you'll not only help improve the happiness of your employees but you'll also bolster your brand as an employer, and increase your productivity.
You might be familiar with the traditional annual feedback practice - but this has become an outdated way of gaining feedback. After all checking in once or twice a year isn't exactly going to give a reliable picture of your workforce. There are also issues with response rates. The fact that surveys are typically long-winded means getting employees to participate is challenging.
This also means that at the moment, sadly, a lot of the time employee feedback is ignored by staff who simply don't have the time (or the incentive) to relay their experience of work.
This isn't the end of the conversation however, in fact there are plenty of hacks and tools you can use to get the most out of your employee feedback. But first, let's set the record straight.
Why is this so important?
It's unlikely to come as a surprise that employee feedback is important. Employees who are able to express themselves and feel listened to will be much more engaged and therefore much more productive. Sharing concerns bring issues to a head dealt with effectively instead of bottling it up and then becoming disengaged.
Despite seeming obvious, the culture of listening and acting on employee feedback is still in its infancy. The consequence of this is that we are heading for a global engagement crisis, where employees will continually hop from job to job and employers will be left to foot the bill in recruitment costs. Indeed, according to one source, 85% of employees worldwide are not engaged and globally this is costing approximately $7 trillion in lost productivity.
Opening up channels of communication with your employees is really the only way to start tackling engagement. A study carried out by found that 69% of employees say they would work harder if they felt their efforts were being better recognised.
Clearly, employees who feel heard have boosted job satisfaction and care more about their company and their job. It diminishes the 'them/us' mentality and helps employees feel valued and listened to, which is vitally important to engagement.
Ultimately, employee feedback helps people feel noticed and heard, which in turn improves employee engagement and increases productivity.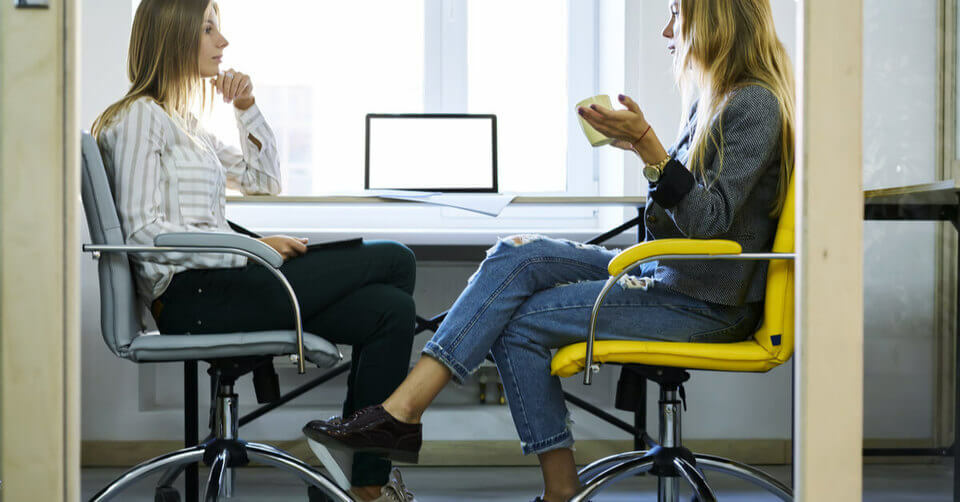 Why has gaining employee feedback been so difficult in the past?
Academic studies have shown that "organisations attempt to motivate employees but disregard the essential nature of human motivation". Papers on the subject have found that organizations implement motivation strategies that are ineffective as they don't look at the importance of factors like feedback and recognition to human motivation.
Companies in the past have believed that employee engagement can only be upped with increased pay and big bonuses - but this is simply not true. Yes, employees would like a pay rise and a bonus, but they are no substitute for happiness, feeling valued and enjoying your work.
Hence, gathering employe feedback has been difficult and highly disregarded because employers didn't realise how valuable it truly was to employee motivation. As a result there hasn't been much innovation in the employee survey space due to a lack of understanding on how valuable it is.
We ourselves fell into that category, until we realised that there was a better way. For a while we tried running typical annual employee surveys, but we found they took too long for our small HR team to setup. By the time we had them set up and had gathered feedback, it was too late to implement it.
We needed something that would work within our fast-paced environment. We wanted something that would give critical, real-time insights about the things that our people really cared about.
Like any growing business, we also needed to watch what we were spending - we wanted to keep a low overhead so that everyone could use it. After talking to a lot of our customers, we kept hearing they were all suffering from exactly the same problem, so we decided to build a simple tool to fix this.
How to use employee feedback for success
Ideally surveys are designed to be done weekly so that your employees can report in real time. In a fast paced business environment, things can change quickly and we wanted to take that into account. This is why the industry is fast pivoting towards more agile survey tools, that are gathering data it real time and giving quick, intelligible insight into the health of a company. This innovation has been dubbed "Pulse surveys", given its speed and frequency.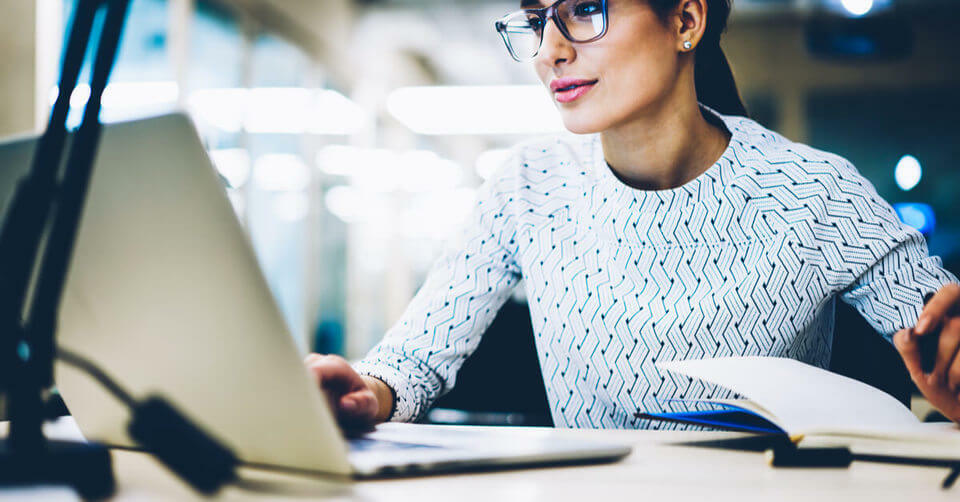 Get the most out of your employees, with Perkbox Insights
Pulse surveys are changing the way that employers gather feedback and as a result are upping employee engagement. The system works by gathering feedback by automatically checking-in with everyone anonymously each week/couple of weeks/month with a few, simple questions. Pulse surveys combat the issue of people not having the time or wanting to go into depth with their answers - employees can give quick answers that reflect how they feel at that moment.
Perkbox Insights makes gathering and acting on regular employee feedback easier than ever. With help from a mixture of behavioural science and front-line HR expertise Perkbox Insights can help you transform your employee experience. It's a great way to get a full picture of the business and allows you to proactively understand strengths and weaknesses within the company. It's the perfect tool to help you up employee engagement.
Not only is the reporting on their end really quick - pulse surveys are quick to set up and work on any device. Perkbox Insights comes with a complete library of engagement questions based on the most up-to-date research from the likes of Deloitte, Willis Towers Watson and Aon Hewitt so that you can get to know your employees better with the help of leading research.
With dynamic, short bursts of questions, you can do away with lengthy surveys that send your employees into snooze mode. Insights it also designed to target topical areas. So instead of getting sucked into thought-dumping, it helps respondents to stay specific so you can get the finely tuned answers that.
If you'd like more information on how Perkbox Insights can change the health of your business then get in touch today to hear more!
In summary
Employee feedback gives vital insight into your employees' minds. If you know what they feel about your business and what they would like to see changed - you can make these improvements to your business. In turn, improving turnover rates and saving money in lost revenue and recruitment costs.
Annual surveys are outdated. They provide too much information, too late in the year. This means that by the time they are set up and the feedback is gathered its too hard to implement.
How can you get the most out your employee feedback:
Collect data weekly
Use software which collects quick, intelligible insight into the health of the company
Use a system which automatically checks in with everyone in the company with short, simple questions to not overwhelm your HR team
Give employees the opportunity to give quick answers and reflect on how they feel in that moment
Start collecting real-time feedback
Make your employees feel valued
Reduce staff turnover
Inspire outstanding work