How to build trust in the workplace: 9 strategies to create a confident team
Employees who trust their organisation are often more confident and feel very secure in their role. Furthermore, they're also better at predicting the behaviour of their colleagues, which results in a more cohesive team.
But how does this directly benefit your business? Well, because your teams are able to communicate with each other more effectively, they deliver better work at a faster rate, which in turn increases your revenue. Additionally, as trust is strongly correlated with employee happiness you'll experience less turnover and will benefit from an increasing pool of qualified internal job candidates.
To build a greater sense of trust in your business we recommend:
Showing appreciation
Being honest and transparent
Creating an inclusive culture
Avoiding micromanagement
Protecting your employees' wellbeing
Being patient
Providing mentorship
Improving non-verbal communication
Not being afraid of admitting mistakes
In this article, you'll learn why trust in the workplace is important—the different types of trust in the workplace—the nine steps that build trust, and how to measure trust in your organisation.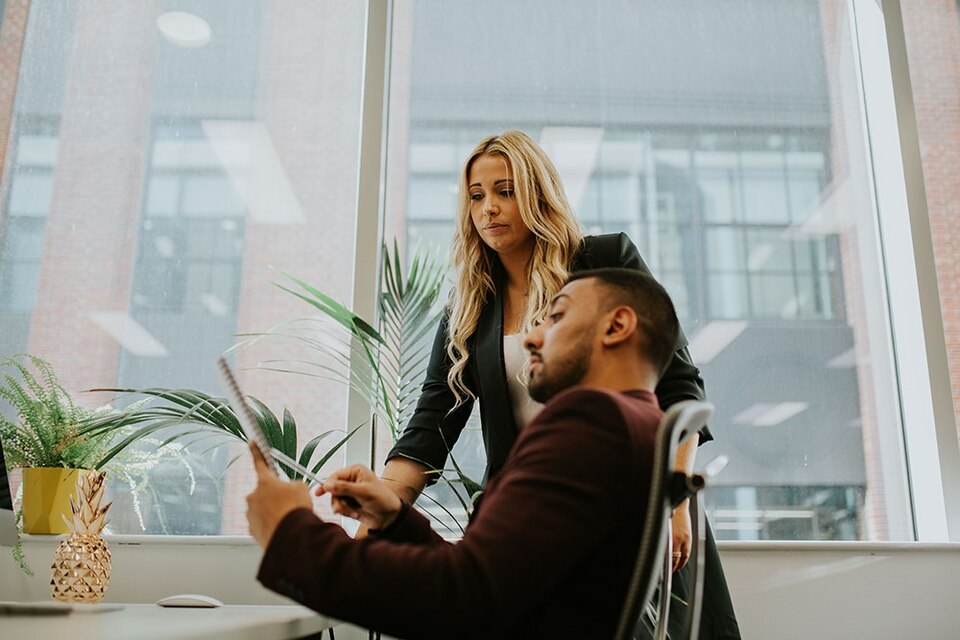 Why is trust a must in the workplace?
Trust is at the heart of every thriving company culture. Without it, employees are likely disengaged and demotivated. However, trust in the workplace has more than just cultural benefits.
Employees who rate their organisation as trustworthy are on average:1
74% less stressed
50% more productive
76% more engaged
Take 13% fewer sick days
40% less likely to burn out
When people trust their managers and colleagues they feel psychologically safe. Consequently, they're proud of where they work and are willing to put in the extra effort when necessary. Not to mention, they're also likely to stick around for longer because they're happier – which benefits your retention rate too.