A guide to employee empowerment: What it is, benefits & more
Investing in employee empowerment is one of the best actions you can take to grow your organisation. Companies who empower their teams often benefit from better cultural alignment and a deeper connection with their employees. This in turn promotes higher job satisfaction and loyalty.
Factors that can influence employee empowerment include:
Practising empowerment principles
Delegating authority
Training
Rewards and recognition
Having an empowered workforce has plenty of obvious benefits, from increases in revenue to higher levels of innovation. Yet, what many managers don't realise is that it has a positive impact on their employees' health too.
In this article, we:
Define what employee empowerment is and its importance
Offer advice on how to empower your employees
Outline the benefits of employee empowerment
Give examples of empowerment exercises you can try in your organisation

What is employee empowerment and why is it important?
Employee empowerment is the opposite of micromanagement. Instead of controlling and keeping tabs on your teams, you trust and encourage them to make their own decisions. This may look like asking for their opinions on workflow processes, or actively involving them in creating and managing new systems.
The principles of employee empowerment are based on job enlargement and job enrichment.
Job enlargement: This increases the breadth of someone's job. Now, this doesn't mean giving them more to do and overloading their schedule. In this instance, you give an employee the opportunity to take on similar, but rewarding tasks that usually sit outside of their role.
Job enrichment: This increases the depth and responsibility of a person's role. For example, an employee may be granted sign-off or approval permissions, when usually these sit with their manager. Again these responsibilities should not be used as a way to offload work onto others. The aim of job enrichment is to support your employee's growth and development.
After reading this, you needn't worry your managers won't have anything to do. They'll have plenty to keep themselves occupied. Instead of focussing on jobs that their direct reports can manage, they can invest more time in their own development. For example, honing their people skills as they focus on their teams. Or, building expertise in their specialist field.
Nevertheless, despite the benefits of employee enrichment, what it can't do is create a perfect work environment. Of course, there will be times when management has to express their authority and hold employees to account when something goes seriously wrong. However, these situations are usually very few and far between. Overall employee empowerment has numerous benefits, including higher job satisfaction, heightened productivity, and happier teams. All of which contribute to a great employee experience.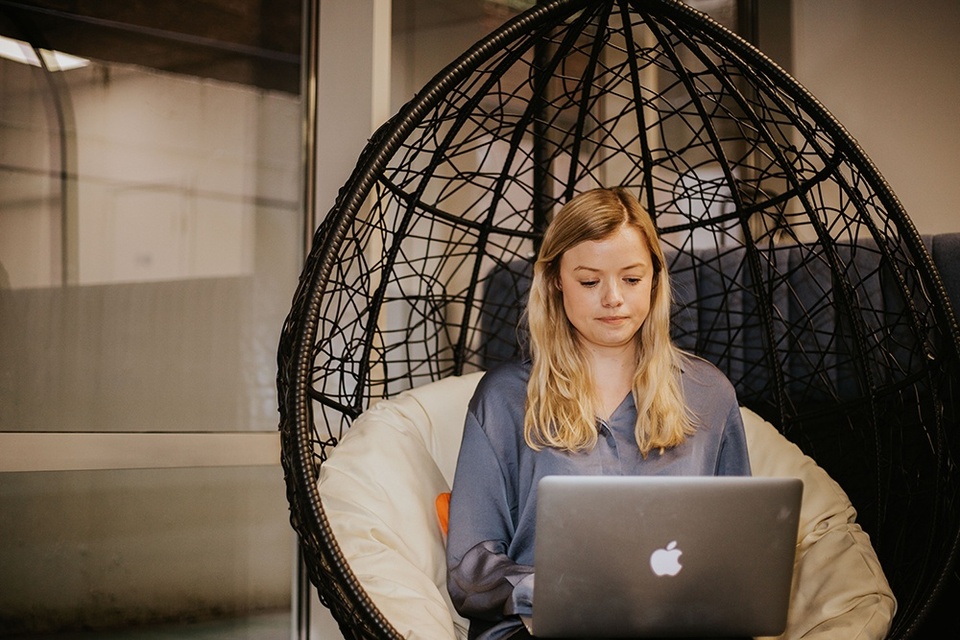 How to empower your employees in four steps
Empowering employees can take time, especially if your business doesn't have a clear organisational structure. In these instances, we recommend starting small so you don't get overwhelmed. You can use our helpful steps as a starting point or for inspiration.
1. Recognise and reward your employees' achievements
Taking the time to appreciate your employees builds mutual trust and contributes to an empowered work environment. Not only that, when employees receive positive feedback from peers specifically, it promotes collaboration. Everyone expects their managers to deliver praise, so when appreciation comes from a colleague it's special.1 And it's this feeling that sustains employee engagement and healthy teams.
Early on, we realised the power of peer-to-peer recognition, which is why we created Celebration hub. Sending recognition has never been simpler as everything your employees need is in our easy-to-use app. There's even functionality to include a customised note with each recognition – which can be tagged to your company values. This not only promotes the behaviours you want, but also showcases your organisation's culture.