The what: what is workplace wellbeing?

Making workplace wellbeing one of your top priorities is more important now than ever before.
To put 'wellbeing' simply: it's how we're doing. It encompasses all the factors that affect us and the experiences we face. It's often talked about in three parts which make up wellbeing as a whole – physical, mental/emotional and financial wellbeing.
With more than a third of our lives spent at work, its effects on wellbeing can be vast – and they go on long after the working day is done. That's why, no matter where they are based, companies have a duty of care over their employees.
With burnout and stress continuing to rise, it's becoming clear that organisations must commit time and energy to making sure they're doing everything they can to help their people stay happy and healthy. Not just for the sake of their people, but for the success of their businesses too.
The why: why is this so important?

In the long term, workplace wellbeing can make or break a business. When employees feel overworked, tired or undervalued, they become disengaged and deliver inefficient, low quality work. Employees who are healthy and supported on the other hand, perform at their best, are more motivated and provide better results.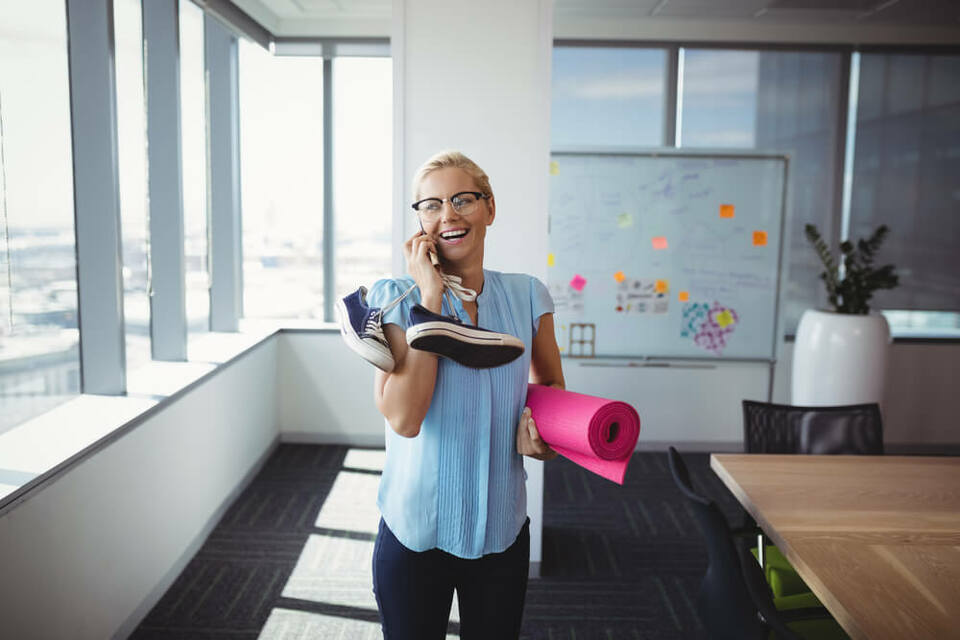 5 benefits of strong workplace wellbeing:
1. Improved motivation, productivity and performance
Imagine employee #1 – they're feeling overworked, tired and under the weather. When they come into work, they're low on energy, struggling to concentrate on their tasks and often find their thoughts drifting elsewhere – which lowers performance.
Next, we have employee #2 – they're healthy, happy and feel that their employer prioritises their wellbeing. They come into work feeling energised, engaged and with no distractions to keep them from focusing on the task at hand.
I'm sure you can guess which employee is more motivated to produce high-quality work and perform at a high standard.
By supporting your staff's health and wellbeing, you create happier and healthier employees. In return, your employees want to, and are able to work harder and support the company that supports them.
2. Reduced absenteeism
When you support the health of your employees, they'll be less likely to take time off work without a good cause.
Absenteeism is estimated to cost the average UK business £554 per employee. By giving employees the tools they need to tackle their own wellbeing, staff are less likely to use sick days unnecessarily or take large amounts of time off.
3. Reduced presenteeism
Presenteeism is where staff come into work despite feeling unwell. This causes employees to perform below their usual standard and means illnesses have a more severe impact on the workplace. Employees feeling as though they have to come into work when sick also has negative impacts on mental wellbeing and affects customer satisfaction levels.
With wellbeing strategies in place, presenteeism is reduced as employees know where their company stands on coming into work when feeling unwell. The costs associated with presenteeism – which are reported to cost UK businesses £15.1billion a year – are also cut down, including those related to accidents, underperformance and mistakes.
4. Reduced staff turnover and higher retention rates
When employees know their company supports them and cares for their wellbeing, they feel more loyal to that organisation and are more likely to stay longer.
This leads to lowered recruitment, onboarding and training costs while also helping to retain top talent.
5. Helps to develop a positive company culture and strong employee value proposition
By creating a positive culture that focuses on wellbeing, the Employee Value Proposition and the employer brand develop further.
When an employer is a good company to work for, word gets around. This helps to attract the best talent, while also creating a more enjoyable working environment – overall, helping the business to reach important goals.
The how: 16 workplace wellbeing ideas for healthier and happier employees
Provide an Employee Assistance Programme (EAP)
An employee assistance programme is a confidential service that enables you to help with your staff with personal or workplace problems that are affecting wellbeing, mental or physical health. EAPs normally include an assessment and short-term counseling, which is able to cover a broad range of issues – including concerns surrounding child care, relationship challenges and financial or legal problems – basically anything that might affect wellbeing.
Anxiety, stress and depression are increasingly common problems for employers in today's working environment and EAPs are becoming a popular way to help.
Find out more about employee assistance programmes and how to launch one.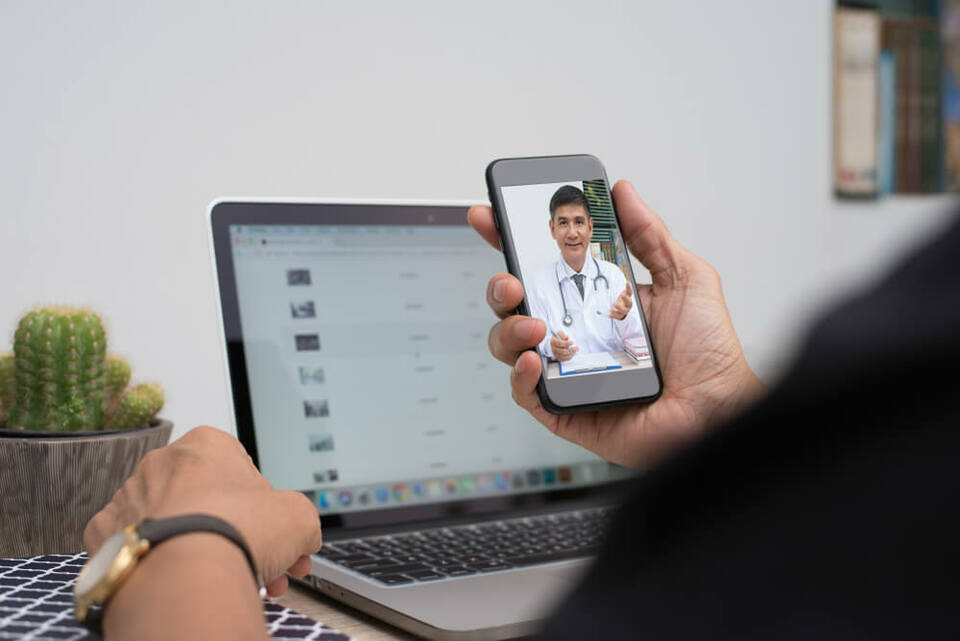 Help employees work towards long term goals
Everyone wants to feel as though they're moving forwards in their career and achieving their goals. When employees feel stagnant, they begin to feel bored and the lack of progression can have extremely negative impacts on wellbeing.
Learning, development and progression help to fulfil a need for growth and challenge. When employers show their employees they want to help them progress and will invest in their development – employees feel valued and motivated.
Set friendly fitness challenges
A little competition never hurt anyone – in fact, if it's exercise based, it probably made them stronger.
Set up fitness challenges for your teams that can be easily tracked through their phones. For example, a competition to see who can walk the most steps in a month, or if you're a slightly more active team, it could be a distance goal for running or jogging in the month.
This gives your employees a goal to work towards, but also allows colleagues to spur each other on and reap the wellbeing benefits.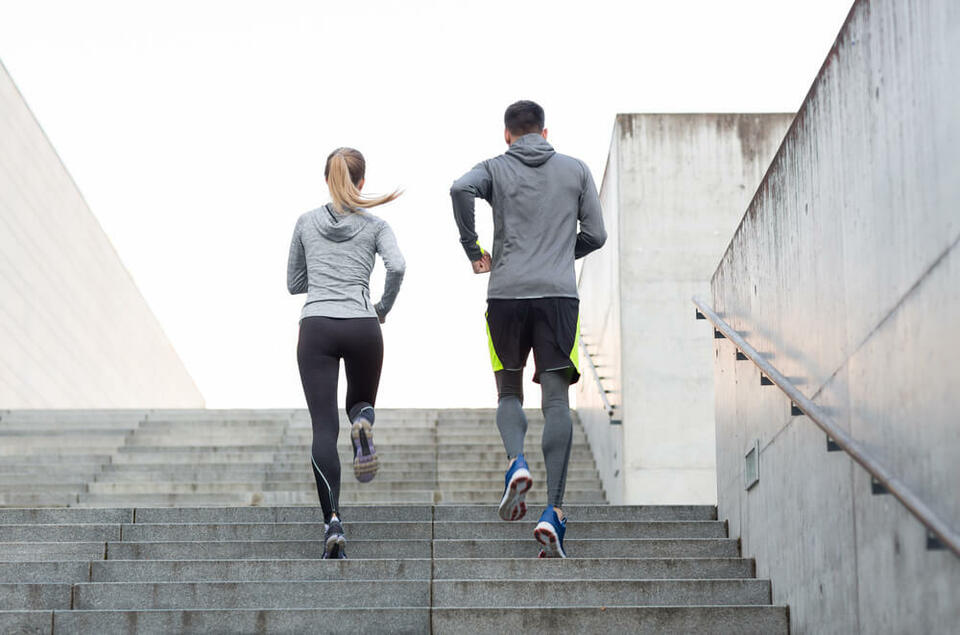 Introduce wellbeing-based employee benefits
A simple but effective way to improve workplace wellbeing is to give employees access to benefits which allow them to take control and work on themselves.
Employee benefits are often targeted at the different areas of wellbeing. For example, to improve physical wellbeing, employers can offer discounted or free gym memberships or access to free healthcare.
For mental wellbeing, employers may offer free access to meditation apps or provide an EAP. Financial wellbeing could be supported by giving employees ways to stretch their salaries, such as discounts on retail and leisure services or salary sacrifice schemes.
Providing access to these benefits helps employees stay happy and healthy, but they also allow them to take control and choose how they would like to improve their own wellbeing.
Find out more about how Perkbox can improve your workplace wellbeing.
Arrange regular get-togethers
Friendships and strong relationships in work are incredibly important for wellbeing. By building friendships, employees feel that they have someone to turn for support during a tough day, while also just making work a more fun and enjoyable experience in general.
But with busy days and looming deadlines, it can often feel as though there isn't a lot of time to socialise and get to know colleagues on a personal level during the working week.
Try to hold regular social events to give employees a chance to get to know each other outside of work, away from work distractions. By building friendships, employees are more likely to feel comfortable turning to their colleague for support if they're feeling overwhelmed, reducing the impact on wellbeing.
Introduce designated wellbeing leaders
It can be easy for standards to slip when nobody's directly responsible for them. A workplace wellbeing strategy is one that needs to be consistently monitored and maintained to be effective.
Getting people from different teams involved in the employee wellbeing programme can help it to be more successful. Designated wellbeing leaders are able to find out what their colleagues think of the initiatives, how they are using them and can help to increase uptake in different activities by getting people involved and excited.
Encourage real breaks
Looking around an office at lunch time, it's often all too common to see workers sitting at their desks – eating with one hand and typing with the other. And when teams are working remotely, it's even harder to tell if employees have paused for a break at all.
Real, regular breaks are extremely important for wellbeing. Encourage employees to take their lunch breaks away from their desks, and to take regular breaks throughout the day.
Employees will come back to work feeling physically and mentally refreshed, which helps to increase productivity too.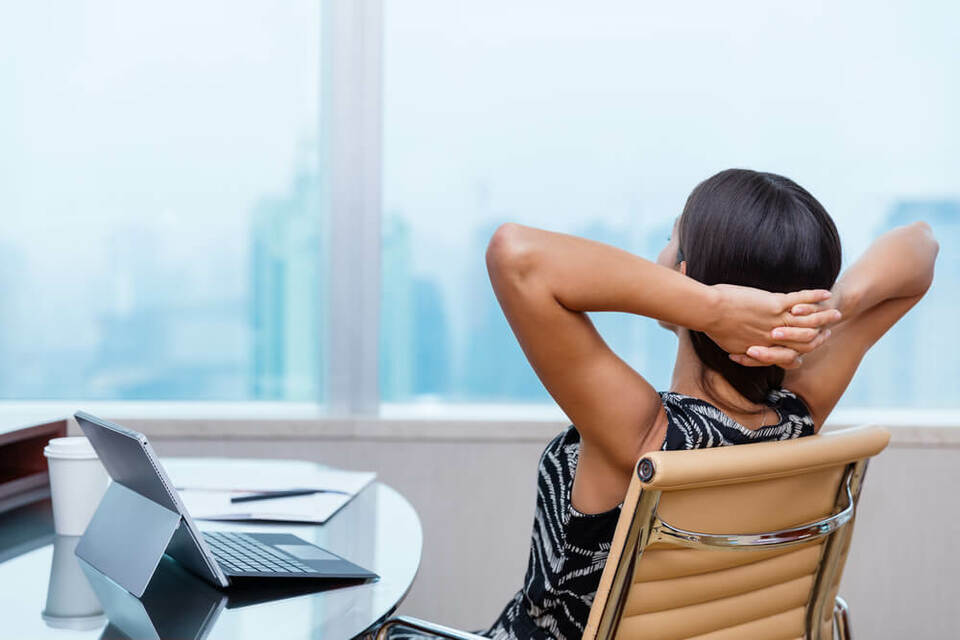 Create a comfortable work environment
The environment that you spend your days in greatly affects wellbeing. There's nothing worse than having to sit in a dark, uncomfortable spot all day, every day.
If you're based in an office, create a workspace with different spots to sit in so employees can change it up throughout the day. A place with games or a pool table is great to help people get away from their desks and socialise throughout the day. This can be a great boost to daily wellbeing as employees are able to take a break and recharge.
If you're strapped for space, don't worry. Lots of light, comfortable chairs and working technology are all key elements to workplace wellness.
If your employees are based remotely, it can be a real boost to wellbeing to provide a budget to ensure that they have everything they need to work comfortably at home. Remote employees should still have the correct technology and equipment – providing those resources can reduce any stress of working away from the office.
Reward and recognise great work
Giving employees recognition for hard work helps to boost confidence and makes people feel valued – both important parts of mental wellbeing!
A simple "thank you", or a little something more to show how much you appreciate your staff will boost energy levels, happiness and motivation.
Encourage staff to take responsibility for their own wellbeing
Prevention is better than a cure, so encourage your staff to look after themselves. Creating a culture that supports and encourages health and wellbeing can help staff realise the value of self-compassion and take personal responsibility for their own health.
A key part of this is encouraging work-life balance. That can include making it commonplace for work emails and instant messaging notifications to be switched off in the evenings and weekends, encouraging holidays to be taken, or limiting overtime.
Balance is key to reducing the chance of burnout and remaining productive and motivated. Teach staff the importance of this to ensure they incorporate it into their own lives.
Consider offering unlimited holidays
The words 'unlimited holiday' may make you shudder. Surely you'd never have any employees in the office, right?
As risky as it may sound, these policies are actually based on projects and deadlines being met. With an unlimited holiday, you show your employees that you trust them to be responsible with taking time off, while giving them the time they need to take to recharge and refresh.
Create stronger employee-manager relationships
When employees feel comfortable enough to talk to their managers about any factors affecting their wellbeing, managers are better able to support them and find solutions.
Regular one-to-one meetings create an opportunity for frequent communication between managers and employees. If you are meeting on a weekly basis, it becomes more comfortable for conversation to steer away from projects and deadlines, and towards wellbeing and anything that may be impacting it.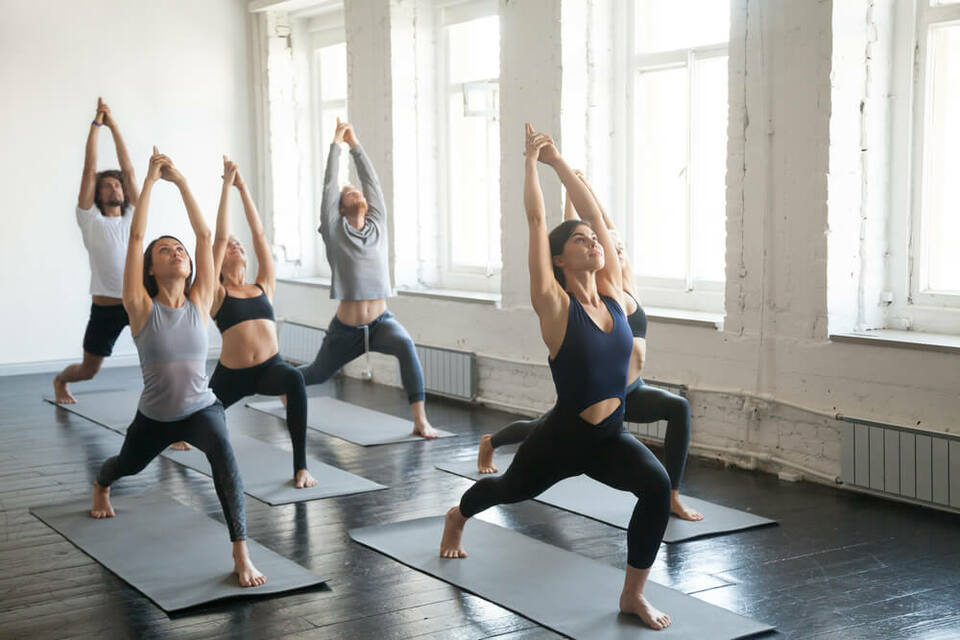 Arrange wellbeing workshops
Hosting workshops on topics such as mindfulness, stress management, yoga or meditation, can help give employees the tools to de-stress.
External support can be a great relief to staff, bringing new ideas and activities that employees can take away and practise.
Make it easy for your staff to make healthy choices
We've all faced the temptation to have one of the treats from the office snack selection when we've vowed to ourselves that we are going to eat healthy this week.
Make it easier for your employees to stay on track by only having healthy options on offer in the office. These healthy snacks will help your teams to get through the day and stop any pesky midday post sugar rush slumps from occurring.
Tweak the working routine to work for your staff
Everyone has different working styles. Working 8am–4pm may be one person's dream schedule as they can come into work early and leave in time to pick up their kids from school. Another person, on the other hand, who finds themselves more productive in the afternoon, might prefer to come into work later and work into the evening.
If you are able to, offering more flexibility to the working routine, such as flexible working hours or working from home options, can really help to improve wellbeing. A less rigid schedule helps to reduce stress and burnout, and provides greater work-life balance. It also shows employees you trust them by placing greater emphasis on quality of contribution, rather than quantity.
Survey your teams to find out what's working
These initiatives are for your employees so it's vital that you find out if they are actually working for your overall team wellbeing. Otherwise, you'll simply be wasting your time and energy.
Collect feedback from your employees to find how they are feeling and what else they'd like to see happening in the workplace. This will make it easier for you to make effective decisions and focus on the areas most important to your people.

Featured ebook
Unleash employee happiness
Whether working from home or in the workplace, happiness is the secret ingredient behind every great achievement. And happiness starts with positive wellbeing.
Download this ebook to see how to put employee happiness at the centre of your wellbeing strategy.
Support the wellbeing of your employees with Perkbox
Present a range of quality content – workout videos, guided meditations, sleep stories
Provide discounts on gyms memberships and mental wellbeing apps