6 great employee wellbeing programmes & how to create yours
Businesses are beginning to understand that employees value programmes which offer a holistic approach to wellbeing, especially as the divide between work and home life softens. An effective employee wellbeing programme will continue to support your staff long after they finish their day and make your company a rewarding place to work.
Of course, designing an employee wellbeing programme isn't easy. But looking at what other businesses offer is a great way to benchmark the types of benefits you want to include in your employee wellbeing programme.
To help make the process simpler, we've included some of the best programmes successful organisations offer and give helpful advice on building your own.
What makes an employee wellbeing programme successful?
A successful employee wellbeing programme has to be holistic. But what do we mean by this?
It's about looking at the full picture. If a programme takes a holistic view, it cares for employees' physical and mental health, while also relieving other pressures that impact on their wellbeing.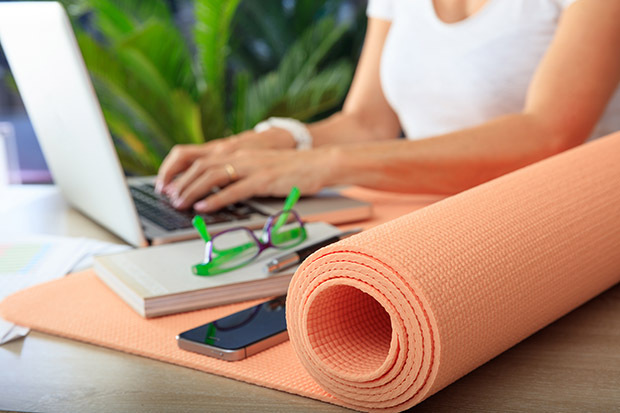 1. Making mental health a priority
Nurturing your teams' mental wellbeing has never been more important. One in four people will experience some form of mental illness each year and in a survey of over 2,000 UK workers, 89% of them said their mental health condition affected their working life.1
This sounds alarming, but fortunately, there are plenty of mental wellbeing benefits that help people feel less anxious and stressed at work.
Employee assistance programmes (EAPs) are a confidential service that help your staff deal with personal or workplace issues that weigh heavily on their mind and impact performance. EAPs can include counsellors who help people manage their thoughts and feelings at work. They also provide financial and legal advice, and much more.
Including an EAP is an excellent way of helping your employees take the first step in caring for their mental health, while also improving company culture. Employees feel a greater connection to company values when they know senior leadership care about their mental health.
2.Taking care of physical health
Many employers are starting to recognise the value people put on their personal and occupational health. In fact, the Chartered Institute of Personnel and Development (CIPD) found that 29% of businesses plan to increase investment in health and wellbeing programmes for their employees.2
When your employees are healthy, they are happy. A happy workforce is loyal, which in turn keeps staff turnover low. Health and wellbeing programmes have plenty of benefits – aside from reducing employee absenteeism, they can also improve employee engagement and make your teams more productive.
When designing an employee wellbeing package, it's important to consider options that will encourage employees to make healthy habits, for example increasing physical activity. Do this in a way that caters for as many people as possible. Everyone is different - some people can't wait to hit the gym, whereas others may prefer a gentler on-demand yoga class from the comfort of their living room.
If you want a package that goes beyond a typical health offering, such as low-cost gym memberships, how about including other corporate wellness benefits such as free access to online GPs, health assessments, and flu jabs?
Another option is to give them access to discounts on healthy recipe boxes and supplements. Eating nutritious food is just as important as keeping active, so having these options more affordable for your teams makes healthy living more achievable.
3. Holistic benefits that support employee health and wellbeing
Supporting employee wellbeing with EAPs and gym membership discounts is great, but what about everything else? To deliver a truly holistic employee experience, you have to think about supporting your team in other ways too.
Did you know that up to 78% of UK employees rely on credit cards and other finance options between paydays?3 Living from month to month adds a significant amount of stress to your employees, affecting their personal and work lives.
To relieve the pressure of making ends meet, some employers offer season ticket loans and childcare vouchers. Others may also provide healthy snacks during the day or subsidised lunches.
Supporting employee wellbeing doesn't just include financial wellbeing either. Some of your people may want flexible working options, or the choice to work remotely for part of the week. Others may want to work in a different part of the office that has natural light.
Returning to the office after a significant amount of time off can be daunting, but looking out for your employees' wellbeing will make them feel valued and appreciated.
Six employee wellbeing programmes to follow
Read on to learn more about the wellness initiatives these six companies introduced and how they measured success.
1. Jack Wills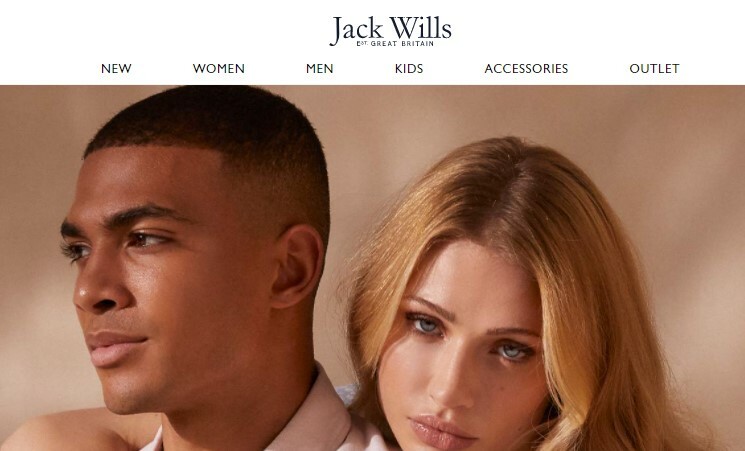 Jack Wills is a British fashion brand that designs preppy clothing for university students. They employ over 1,800 people and have stores in 320 locations.
To attract more staff that want a long-term retail career, Jack Wills have a complete benefits package that addresses every element of employee wellbeing. Their package aims to support the physical, mental, and financial health of their people.
Because the fashion world is constantly evolving, their employee benefits programme is flexible and in alignment with their younger staff demographic. Their people are a social bunch and having hundreds of discounts on their phones means they can save money on the go, and earn credit points while shopping on the high street with friends.
To nurture their teams' mental wellbeing, Jack Wills also provides access to an EAP. Mental health benefits like these are invaluable when people feel anxious about personal issues, such as their finances, or work-related stress.
How has it worked Jack Wills? Well, after adopting a new holistic wellbeing package, they saw a 35% increase in candidate interest and their staff saved over £35,000.
2. The Gym Group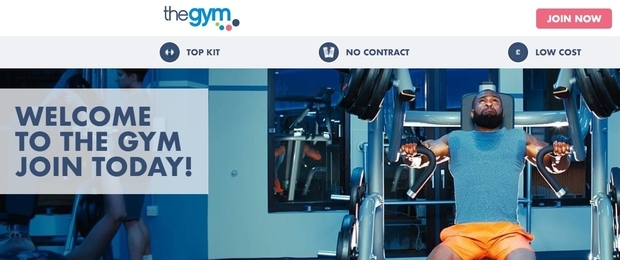 The Gym Group is a low-cost fitness business and has 95 gyms across the UK. Most employees work on the gym floor, so they are very aware of their physical health. Because of this, it's important that their benefits promote a healthy lifestyle.
To motivate employees and keep turnover low, the Gym Group offers discounts on healthy recipe boxes, gym apparel, and supplements. Other health benefits include physiotherapists and online GPs, which are especially useful for personal trainers who need swift advice and treatment.
On days off, their employees enjoy discounted meals out and weekly treats, such as free coffees and snacks.
The Gym Group also offers employees an EAP, which they can use in complete confidence.
3. Purplebricks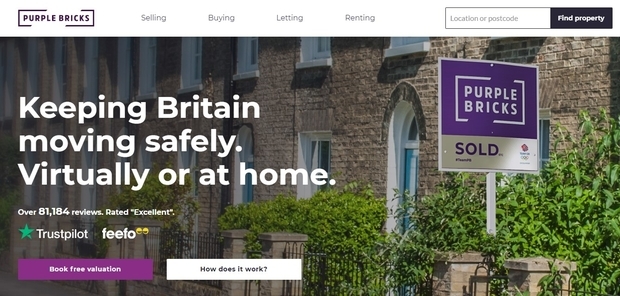 Purplebricks is a UK tech-led estate agent that streamlines the experience of buying a property with a modern digital platform. As they have no high street branches, they can effortlessly scale up and grow their business. But scaling up brings its own unique set of challenges, especially when it comes to recruitment and retention.
Because Purplebricks is an agile company, they have a versatile employee experience programme, with plenty of benefits that cater to every aspect of employee wellbeing and health. Purple Bricks see themselves as digital innovators, so it's important this filters through to all aspects of the business. From an employee benefits perspective, this means making sure their teams can access the programme whenever and wherever they want from a mobile app.
Whether it's buying discounted shopping vouchers or booking an online therapy appointment, they can do everything quickly and easily from their phone. Being able to access hundreds of benefits on-demand not only makes people's lives easier, but also increases the overall use and adoption of the wellbeing programme. A good user experience isn't just about customers, but also your own employees.
In just six months since switching programmes, Purplebricks employees redeemed over 2,000 perks and saved over £20,000.
4. Wasabi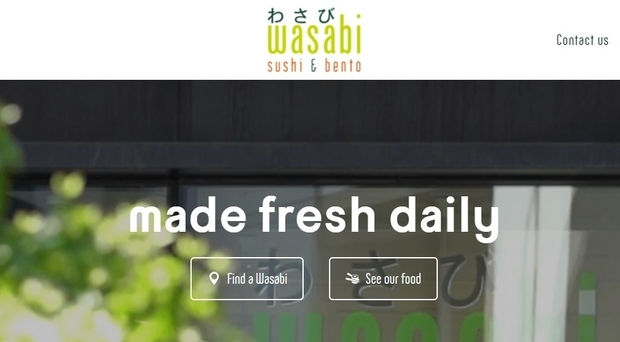 Wasabi is a popular high street food vendor that specialises in Japanese sushi and bento. With over 1,700 members of staff, they have multiple sites throughout the UK. Hospitality businesses often experience high turnover, but focusing on employee wellbeing can increase staff retention.
To reduce turnover and attract more talent, Wasabi have a flexible programme that adds value to their employees' lives. Their range of benefits includes hundreds of discounts on big brands, which incentivises their teams to use the platform and increases employee engagement.
Their employees can save money on holidays, hotels, and even trips to the cinema. Company culture is also improving after introducing a recognition scheme that rewards individual achievements.
Within 12 months of launching their new wellbeing programme, Wasabi achieved a 13% decrease in turnover.
5. Google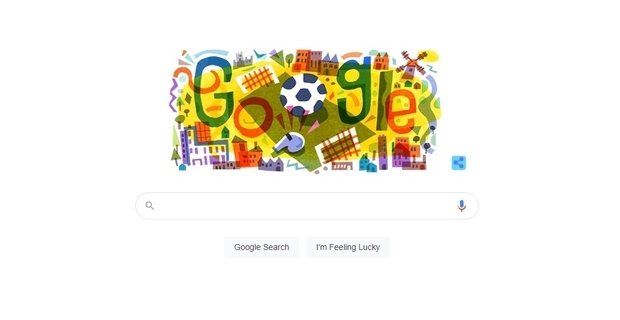 Google is the most popular search engine in the world, and because of this, their employees receive a very generous wellbeing package. It's best to think of what Google offers as an inspiration for your own employee wellbeing package, rather than one to completely copy.
While many organisations offer staff discounts on lunches, all of the meals, snacks and drinks in Google canteens are free to employees and visitors. Google also regularly put on free cooking classes to bring teams together and strengthen working relationships. An excellent alternative for your employees could be something like a team-building day out or an office sports day.
Some Google offices also have gyms and massage therapists onsite, which people can use during their breaks. While not all businesses are in a position to offer this, another way of enhancing your team's physical wellbeing is to provide online access to physiotherapists and discounted gym memberships.
Other Google benefits include free financial advice and therapy sessions. Introducing an EAP is a similar service, and a great way to invest in your employees' financial and mental health.
6. National Health Service (NHS)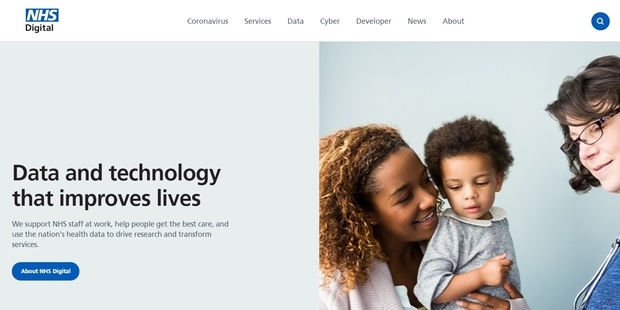 The NHS offers a compressive employee wellbeing package that supports mental, physical and financial wellbeing.
Like most companies, their staff have access to transport discount schemes, such as Cycle to Work and season ticket loans. However, the NHS discount scheme actually goes further, saving staff money on home and car insurance, as well as MOTs.
What the NHS does particularly well is recognising that their employees want flexible working. Depending on the person's role, employees can choose what hours they work and when. People can also buy holiday days, topping up their annual leave when they are running low, and saving some tax and National Insurance in the process.
Similar to an EAP, the NHS offers counselling and other therapies for people who are experiencing problems in their mental health or just need to talk to someone outside of their support network. Given the nature of the NHS's work, you would expect this level of wellbeing support for their staff, but it's something all organisations can work towards.
How to create an employee wellbeing programme in four steps
Before creating any workplace wellbeing programme, you have to understand what your people value.
Everybody loves a discount, but it's important to understand where your employees spend their money, so you can save them the most money. Likewise, lots of people have a gym routine, but plenty also prefer working out at home.
Are your team local or do they commute? In this case, would they prefer flexible hours or working from home twice a week instead?
These are the type of questions you need to think about before putting together any wellbeing initiative.
To help get you started, here are some actions you can take to create the best wellbeing programme for your organisation.
1. Align the programme with your company values
When creating any employee benefit, think about the environment you want within your organisation.
Do you want to improve employee health? If so, you may want to put a focus on benefits that address physical wellbeing such as discounts on wellness activities, and private medical schemes that include online GPs.
If you are a local employer, maybe your employees would prefer discounts on local transport and money off meals out to support businesses in the area.
All organisations should include benefits that support mental health, as everyone at some point in their lives will need support when they are struggling to cope with personal problems.
2. Create goals and objectives
Why are you introducing or changing an employee wellbeing programme? Is it to reduce employee absence, or do you want to decrease turnover and attract new candidates? Weighting the importance of each of these questions will help you decide on what wellbeing initiatives to focus on.
When you have decided on what the wellbeing programme should achieve, it's good to start thinking about measuring results, or tangible factors. For example, if your goal is to decrease turnover, an objective could be something like reducing turnover by 5% within 12 months of implementing the programme. This gives you something to work towards and shows you the Return On Investment (ROI).
3. Understand what your teams want
This is going to be the most challenging part of the process. You want an employee wellbeing programme that covers all aspects of health, but everybody has different values.
This part is never going to be perfect and you won't be able to please everyone, but you can do your best. First of all, conduct a survey via email. Do not hold focus groups at this point because some people won't feel comfortable sharing what they want in front of others.
When you get an idea of the types of wellbeing benefits people want, create a shortlist of the most popular and send another survey to whittle them down, or hold a town hall where people can vote.
Depending on the size of your company, discussing shortlisted benefits over a team lunch could be an ideal opportunity to motivate your staff and get them on board with the process. If you work in a larger organisation, perhaps you could do this with managers only and get them to cascade.
4.Create a dedicated programme committee
Changing any process within an organisation is a big step, but encouraging employee participation to help manage the project will make it run smoother.
When putting together a team, try to include people from different departments to represent everyone fairly. We would also recommend including at least one person from human resources. If you already have wellbeing champions, this is an ideal project for them to take part in.
Summary
Employee wellbeing initiatives are an effective method to improve employee wellness, to get an idea of the benefits you want, research what similar-sized companies are offering.
Taking care of your team members will lead to better outcomes in:
business performance
employee happiness
overall health
If you think your organisation will benefit from enhancing their workplace wellbeing platform, introduce the idea to senior leadership first, then survey your employees to find out what they value. How do they want you to improve wellbeing? Are they interested in physical fitness? Or do they want more emotional support? Asking these questions will help you create a wellbeing programme that will improve both corporate wellness and your employees' health.
Sources
https://www.cv-library.co.uk/recruitment-insight/wp-content/uploads/2017/11/CVL_MentalHealthWorkplace_Report.pdf