EAP counselling: Everything you need to know
Mental wellbeing is finally fighting its way to the top of the to-do list of many managers - but companies often still struggle with the execution. How can they offer their employees practical solutions and helpful extras, especially if mental health isn't their line of expertise?
That's where EAP counselling comes in: Employee Assistance Programmes that provide employees guidance through any type of challenges or personal problem, either at home or on the work floor.
But what is an employee assistance programme, how does its counselling work, and how can you successfully set it up for your employees? Let's get right into it.
What is EAP counselling?
EAP counselling is part of an employee assistance programme. These short-term counselling sessions work as short-term therapy, with the goal being to assist people who are in crisis or are facing challenges in their lives, which negatively impact their work.
It's important to note that EAP counselling is different from private counselling or coaching in one specific way: being part of an EAP, it has an emphasis on employee work performance.
The counselling sessions should be seen as short-term therapy that only focusses on the issue at hand—it's not full therapy. These sessions can be done over the phone, face to face or even online.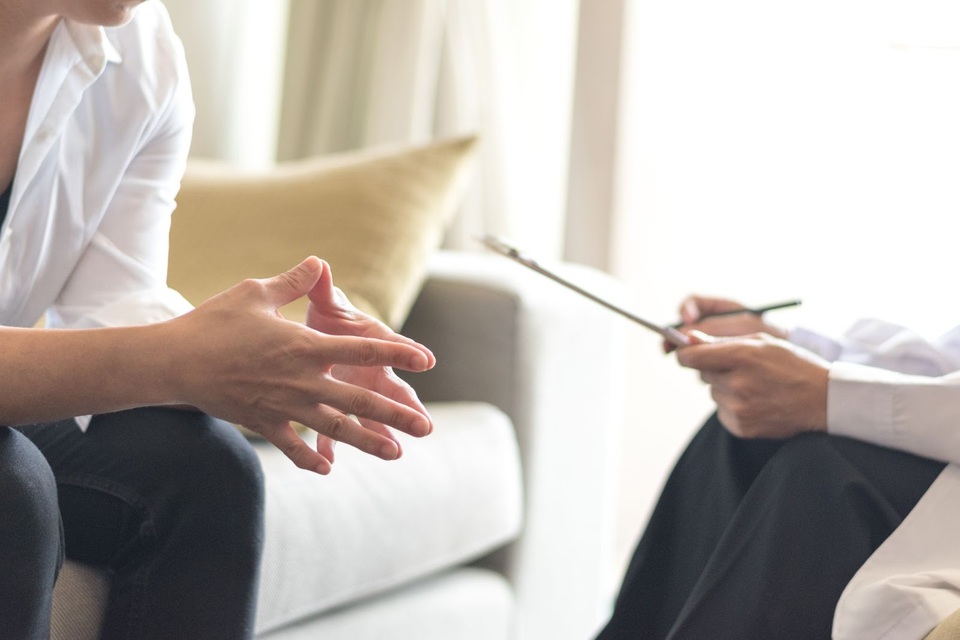 What is typically included in an EAP?
Employee Assistance Programmes offer more than counselling. It's a benefit programme that is aimed at helping employees through personal and work-related challenges that affect their performance and wellbeing.
An EAP is a workplace programme that assists productivity and attendance issues, and supports employees to identify and resolve personal concerns that may affect job performance. (eapa.org.uk)
Often, there's nobody inside the office who is qualified to take people by the hand when they're struggling. In addition, people would rather speak with someone outside the workplace that they see on a daily basis. An EAP is the perfect solution to that.
Companies can choose an employee assistance programme that fits their situation best. They don't just provide confidential counselling, but also other benefits that could improve your employees' mental wellbeing.
In the full package of EAP services you'll often find a 24/7 helpline and advice services. They often also provide a counsellor that's accredited by the British Association for Counselling and Psychotherapy (BACP) for short-term counselling. This can be done face-to-face, online, or via telephone. These counsellors help with personal life issues and topics such as:
Emotional, work-life and workplace issues
Addiction or other health problems
Money advice and debt management
Child and elder care information services
Legal matters and guidance
It can also include online resources for those who want to start out by learning about their challenges by themselves.
The scope of the services depends on the supplier. Try to match what they offer with what your employees need: you want to give easy access, but it should also be valuable. It's helpful to find out what specific industries certain EAP counsellors have experience in: this may help them relate to your employees a bit better, especially around work issues.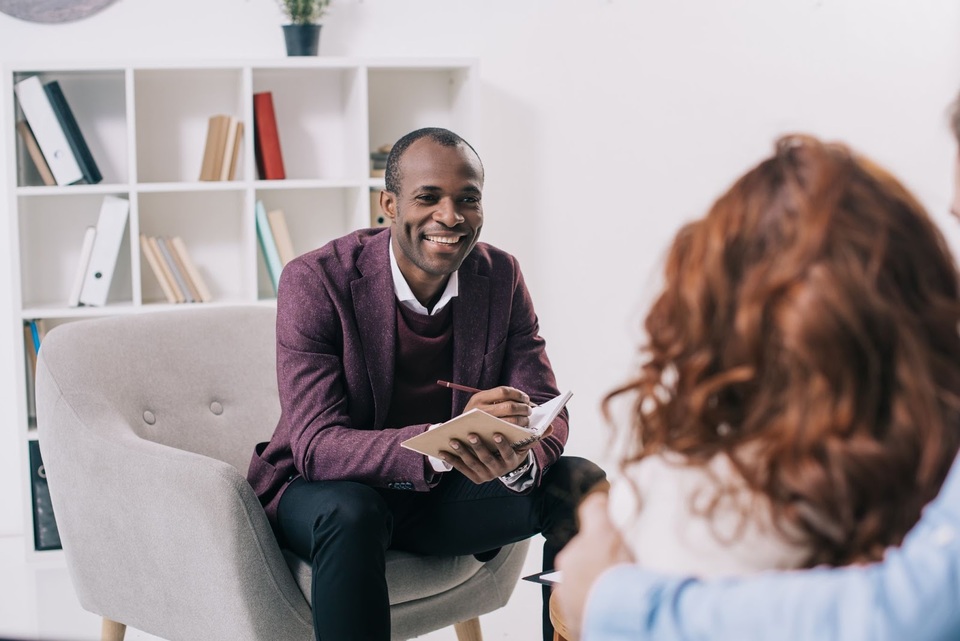 Why offer employees counselling?
Isn't that something they should deal with privately? Some would argue so, but since we spend so much time at work and lines are blurring, it's time for employers to step up.
Remember mental health is part of the bigger picture: the actual health and wellbeing of your team. Everyone deserves support when they need it, and we all need a listening ear or solid advice from time to time.
From anxiety to acute stress, and from family to financial issues: we all have a lot on our plate, and we take that plate to work every day. Relationships, depression, or even just a bad mood can adversely impact how we function.
Throw some workplace conflicts and work-related stress in the mix, and it could be a lot to deal with on your own. Too much, even.
It's only fair that employers play their part in taking care of their mental wellbeing. Here are three reasons why you should offer your employees counselling through an employee assistance programme.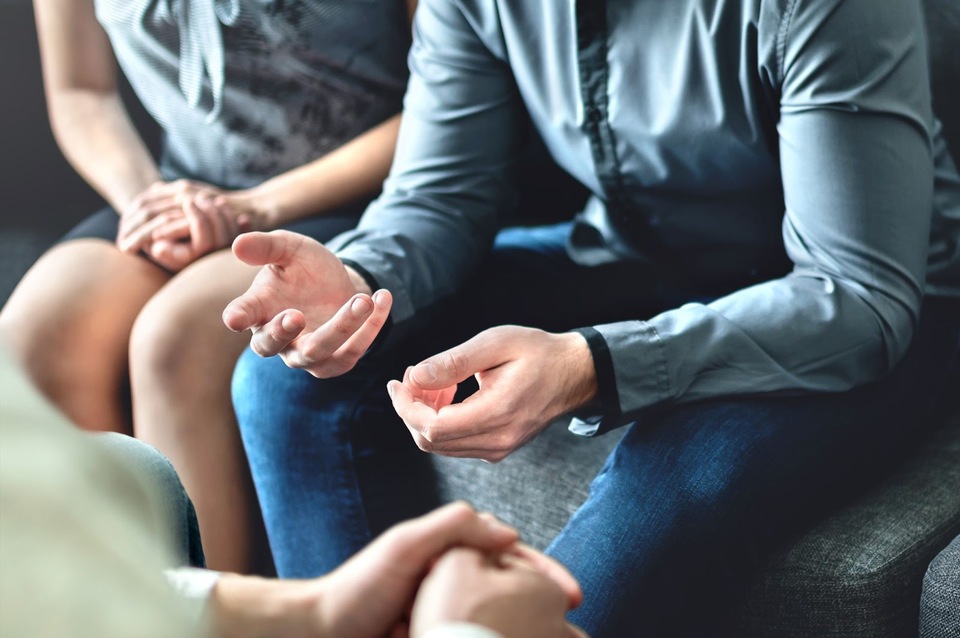 Because mental health just matters
Apart from the impact mental health has on people's personal life and happiness, it also hits UK businesses hard: 44 percent of all work-related ill-health cases in the UK are due to work-related stress, depression, and anxiety. The government's recently published Thriving at Work report revealed that mental health-related absenteeism costs 300,000 Brits their jobs a year, and accounts for £42bn in lost revenue.
Those numbers are eye-opening and spark action. But, even though many employers want to be helpful, it can be hard to find practical solutions. Moreover, employees don't always feel they have the time to look for help outside of work, and don't prioritise their mental wellbeing if it isn't easy to get support, or a topic that is openly talked about at work.
With EAPs, employers can offer preventive care for mental health issues. Having these services available to everybody means people can seek help early. This helps you build a healthy, resilient culture that is proactive about mental wellbeing, rather than only offering reactive care.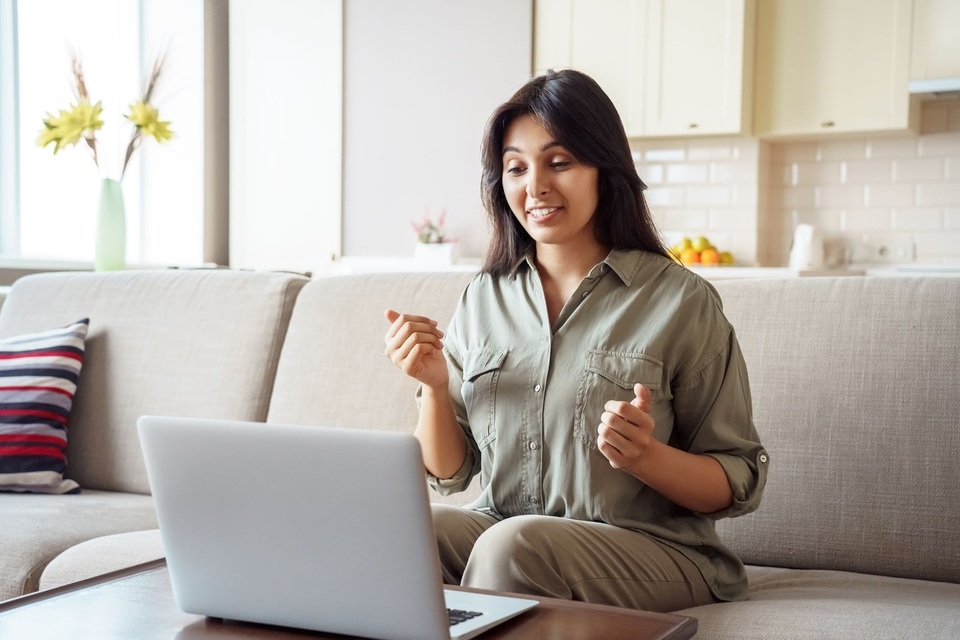 If you take care of your employees, they will take care of your business
It shouldn't be the first reason to use an EAP, but it definitely can't be ignored. The happier and healthier your employees are when they turn up for work, the more your business will benefit, too.
A Deloitte report in 2020 showed that for every £1 employers spent on supporting their people's mental health in general, they get £5.00 back as a result of reduced absenteeism and staff turnover. Their work performance will be better and you spend less time on terminations or having to discipline people.
It helps to deal with traumatic events in the workspace
EAPs can also help with trauma-specific interventions. Anything including a sudden death, accidents, bullying, or industrial disaster can have a heavy impact on individuals. And it can be hard to reach out.
When something happens in the workplace, it's crucial to act fast. Having a support system and protocol in place can help you intervene at the right time.
If EAP counsellors are there to check in on employees after anything significant happens, you relieve employees from the responsibility of having to step up themselves in difficult times.
Does EAP counselling work?
Yes! Research shows that employee assistance programme counselling has a rate of reliable improvement of 70.5%.
For a lot of people, EAP counselling is their first time experiencing something like therapy—meaning EAP counselling can be a great bridge for those who need longer, more intensive or specialised help. For others, it could be comforting to just know it's available and that they don't have to deal with everything alone.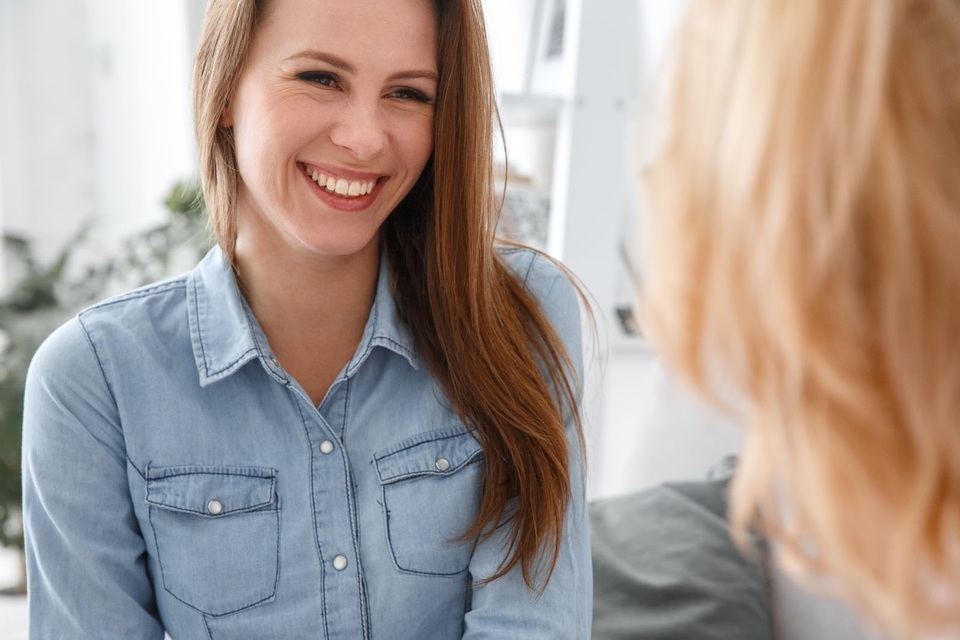 Some situations in which EAP counselling can help
There's no handbook that will tell you what kind of help is guaranteed to work when a person is going through a hard time. However, it can never hurt to offer a helping hand, and EAP counselling can be exactly that for employers. Here are some situations in which EAP counselling would be valuable:
Dealing with work related stress: this can be anything from from high expectations to not being able to 'shut off' after working hours. Around 828,000 workers are affected by work-related stress, depression, or anxiety. This represents 2,440 per 100,000 workers, and an estimated 17.9 million working days are lost due to it. With EAP counselling, employees can find out what triggers their stress and find better ways to deal with stressful situations.
Grief assistance: if an employee loses a family member, friend or colleague, this can have a huge impact on how they feel. An EAP counsellor can take them by the hand and work through the grieving process with them, offering a listening ear and techniques to cope with loss.
Healing from substance abuse: coming to terms with the fact that you have a substance abuse issue and overcoming addiction is something that not many people can go through alone. An EAP counsellor can give employees who go through this the right resources to get back on their feet, and help them find a balance in recognising what's good for them at the moment.
Employee Counselling Services
Mental wellbeing is the foundation on which employers should build better relationships with their employees. With Perkbox, you can offer your team an employee assistance programme that allows them to get counselling at their own pace.
For that, we've paired up with Health Assured, the largest independent and award-winning employee assistance programme (EAP) provider. They offer their specialist support to over 13 million people in the UK and Ireland.
In our EAP, you find confidential and emotional support in the shape of:
A free helpline that's available 24/7
Free access to a qualified BACP accredited counsellor for face-to-face, over the phone or online sessions
Access to an online health portal with a comprehensive library of resources
Critical Incident Management
Manager support guides
Relationship management support & usage reporting
Sounds good? Find more information on what's included here.
[LINK]
Implementing an employee assistance programme: our tips
An EAP service might seem like the way to go, but perhaps you're not sure what's still left for you as an employer to do? We've gathered some of the best tips that'll help you turn your EAP into a success.
Reach out to everyone
Since COVID-19 in particular, it's become harder to see who needs support, and to offer it. Make sure you regularly check in with and reach out to your team members. This should be the case even when you see their faces on a daily basis, but especially when you don't.
Be flexible in how people want to be helped
What works for one employee or business, won't work for another. To not waste time or money on an EAP that does nothing for your employees, find out what they would appreciate—for instance with an anonymous survey.
Some would like to chat online to someone, while others only really open up in face-to-face sessions. Make sure that as many people as possible can reach out in a way that's comfortable for them.
Communicate about your EAP often
If you put an EAP in place, you want people to use it as often as needed. That starts with communicating about its existence, how to use it and when. Make sure it's easy to find. Put it on posters, link to it in weekly newsletters and don't forget to include it in your onboarding process too. Accessing the EAP as a process should be as simple as asking for a day off.
Check if your EAP is working
Once you've picked an EAP provider and put the programme out there, your job is not over. It's crucial to check if the EAP is being used and if it is actually helping people. Appoint someone to be the EAP point person that employees can turn to. This person can monitor the progress and answer questions.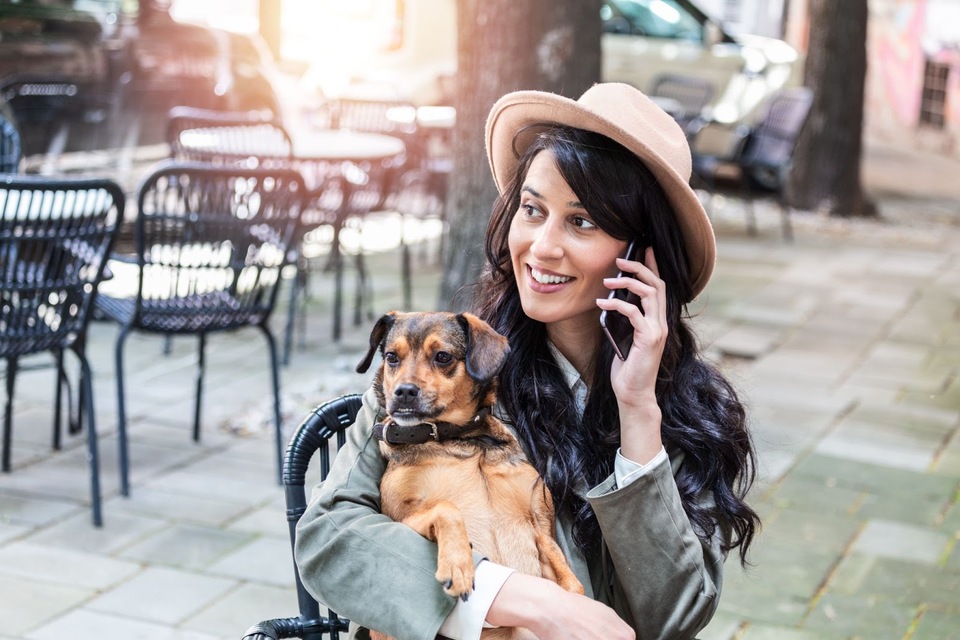 Picking the right EAP for your employees
The EAP industry in the UK is a big one. Together, companies spend over £50 million per year on them. It pays to select your EAP provider carefully, and we're here to give you some tips on how to do that.
Some things you should definitely look for in an EAP provider:
Do they offer consultation and training for the managers in your organisation, so they can help employees better, educate them on EAPs and encourage them to seek help?
How quickly can they offer support?
Do they help you monitor the effect of the EAP on your organisation? Do they analyse job performance, gather feedback and measure the outcome of their services?
How experienced are they within your sector—and the issues that are common within it?
And last but not least…what does it cost?
There's no doubt that price plays a role in picking your EAP provider.
The most common method EAP providers use is to calculate charges on a 'per person' basis: this will give you a fixed cost, based on the expected use of services.
Then there's paying for what you actually use. Note that core services, such as telephone counselling, work-life services and web-based services, are often included for a fixed fee. For face-to-face counselling, you'd pay an additional price.
Pricing EAPs 'per call' means there is an initial set-up fee. Then, you pay a set rate for any calls to the EAP.
The right pricing model depends on the size of your organisation and how much you expect employees will be using your EAP.