20 employee wellbeing initiatives to implement at work
The average British worker spends about 34.5 hours in the workplace per week. That's nearly a third of their time during the workweek. It goes without saying that people's wellbeing while on the job has a big effect on their wellbeing overall.
Why workplace wellbeing is important
The good news is, a little goes a long way when it comes to wellbeing initiatives in professional settings. With some brainstorming, creativity, and an employee experience solution, you can come up with - and implement - a variety of health and wellbeing programmes in your workplace that will have a big impact on your employee's lives.
The biggest reward arising from wellbeing initiatives is a healthy and happy workforce. They also bring about exciting results like:
Improved morale, productivity, and motivation
Reduced presenteeism
A strong employee value proposition
Increased employee loyalty and retention
Benefits that will attract top talent in your field
How to improve your employees' workplace wellbeing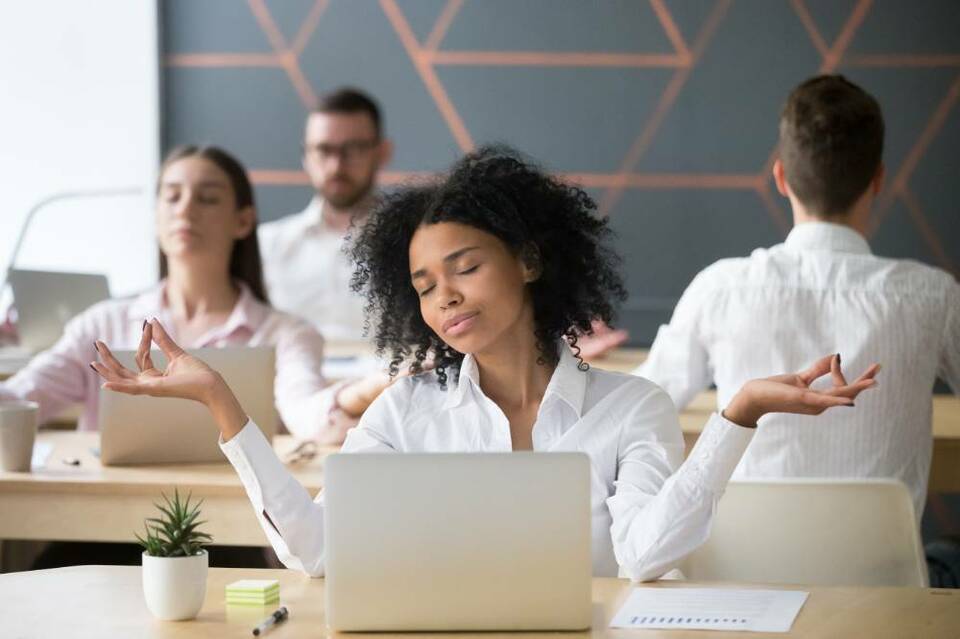 There are a wide variety of initiatives you can implement in your workplace if you want to invest in your employees' health and wellbeing. There's no one size fits all option, but consider this. Workplace mental health initiatives have been shown to produce positive ROIs, meaning they generate more return than expenses. That's what we call a win-win situation.
20 workplace health & wellbeing initiatives to implement
We've divided our top wellness initiatives into 5 categories so you can find the best fit for your business: