The importance of employee retention: five factors to consider
High staff turnover over rates are incredibly disruptive to business growth, so it's important your organisation can keep hold of its staff.
Of course, new hires are good as it means you're growing, and they can introduce fresh ideas and different ways of working that drive your business forward.
In most cases, companies want to hold onto their employees to prevent these five detrimental factors from occurring:
High employee turnover costs
Low engagement
Poor customer service
Low efficiency
Negative cultural changes
Now, the causes of high turnover between organisations can differ. So, regardless of industry, we've listed the most common reasons employees give for resigning. We then discuss why employee retention is important and the negative factors it can prevent. To conclude, we'll explain why training is an effective retention tool and offer five useful retention strategies for your business.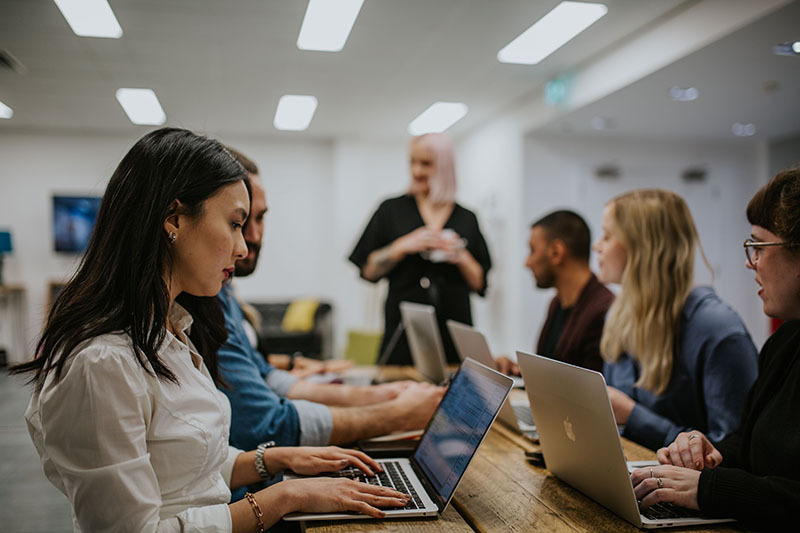 Common reasons for poor staff retention
The most common reasons that explain a high employee turnover usually centre around problems with corporate culture. In other words, people feel they would be a better fit in a different organisation.
Other common reasons include:
Better opportunities: If a person feels there isn't room to grow in your organisation, they'll move to another company. Motivating factors could be more development opportunities and benefits, or a higher annual salary.
Lack of appreciation: When employees don't receive credit for their work, they'll feel deflated and lose motivation. In fact, a lack of recognition is one of the most common reasons employees resign from a business.
Unsuitable job: Usually, when an employee realises their skills don't match the day-to-day reality of the role, they leave pretty swiftly. This situation occurs for a variety of reasons, one being an inaccurate job description.
Negative work environment: If your teams are engaging in gossip and don't support each other, this will have a detrimental impact on employee morale. Consequences include losing a significant number of people and potential employer brand damage.
Flexibility: If your organisation has a rigid schedule with no room for flexibility, you could run into trouble retaining your teams. Over the last couple of years, people have made flexibility a priority, so it's important your organisation adapts to this change.
Physical work environment: This isn't usually a significant contributing factor, but people often compare facilities when they're looking for a role at another organisation. So it's important your office space is appealing.

What five factors does high employee retention prevent?
Employee retention is important as it keeps your business stable and promotes a better employee experience.
Businesses who don't understand the importance of employee retention often experience several poor business outcomes, including:
1. Factor one: high employee turnover costs
Hiring a new employee is expensive. Just think about the disruption to workflow and money spent on recruiting fees — you could be left thousands of pounds out of pocket.1 That's on top of the loss of knowledge that occurs when valuable employees leave your business. Companies who hold onto their staff get to reinvest the money they would've spent on hiring. This could go on benefits or on promoting their top performers into senior positions.
2. Factor two: low engagement
When you choose the wrong people for the job, they won't engage with your organisation and are unlikely to stay very long. On the other hand, people who enjoy their work are motivated and report high levels of employee satisfaction. According to research by Gallup, 59% of engaged employees said that their role brought out their most creative ideas.2 Consequently, if you want to drive innovation it's important you hire the right people who will stay for many years to come.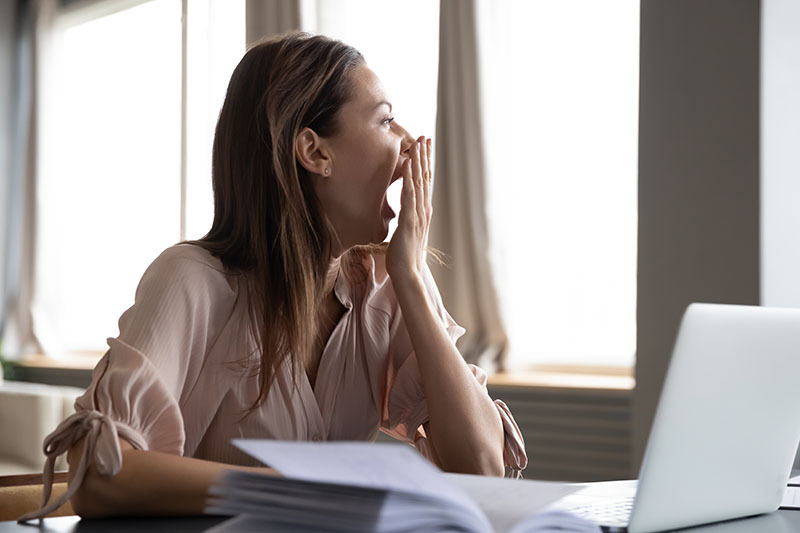 3. Factor three: poor customer service
With fewer experienced employees handling queries, complaints may increase and customers could start losing faith in your company. It's important to note, there's a positive correlation between employee retention and customer service. Businesses who have the best customer relationships also tend to deliver exceptional employee experiences.3 You've probably heard the old Richard Branson quote, but it gets constantly used for a reason. So, to keep your customers happy, focus on your employees first.
4. Factor four: low efficiency
A lower headcount results in more employees picking up the tasks of ex-colleagues. Plus, when you do hire a new employee, they'll require training and time to get up to speed with the demands of their role. This level of disruption may echo throughout your entire business, particularly if several departments are losing employees at the same time. To mitigate the effects of lost productivity, you could hire a freelancer or consultant who can take over the role in the interim.
5. Factor five: negative cultural changes
As professional bonds between colleagues break, you may begin to notice a significant shift in culture. Employees may no longer work effectively as a team, while they wait for the next person to hand in their notice. Additionally, more experienced colleagues may have lost relationships with other departments, which contributes to miscommunication, frustration and further cultural instability.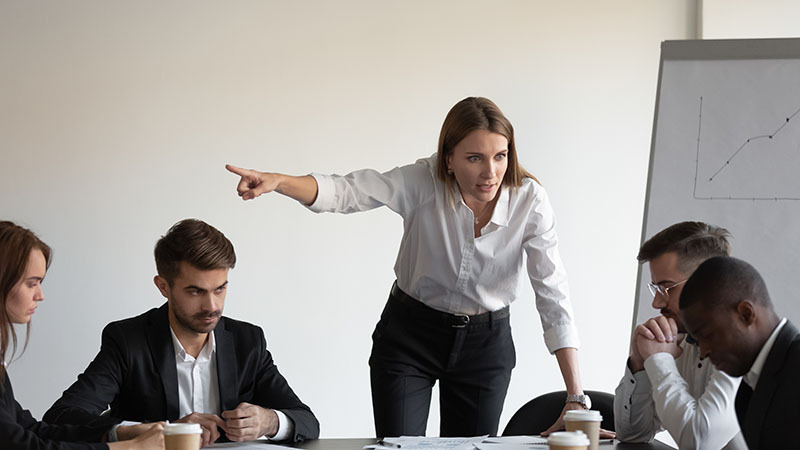 Chart your success: the importance of training in employee retention
Offering training and career development opportunities is a huge incentive for employees who want to acquire new skills.
The benefits of training don't just include a highly skilled workforce, but also:
Higher job satisfaction: Training employees gives them a challenging goal to work towards and they'll look forward to using their new skills.
A greater sense of appreciation: Investing in your employees' career development shows you value their efforts and want them to grow.
A boost to employee engagement: Training promotes engagement because employees realise their commitment is worth the effort.
A smoother onboarding experience: Onboarding a new hire can be expensive and time consuming. However, if your trainers are highly skilled it takes less time to complete.
A better employee experience: Training builds confidence among your teams and gives them a sense of pride, which positively influences their employee experience.

Five employee retention strategies to boost engagement
Employee engagement plays a crucial role in any retention strategy. Engaged employees find meaning in their work and care about their performance. To boost engagement amongst your teams, think about implementing these five strategies.
To learn more about how you can retain your talent download our helpful guide
Introduce meaningful perks and discounts
When your employees have access to perks and discounts, they can buy more of the things they love, instead of worrying about the cost of living as much. A comprehensive discount scheme can set your company apart from the competition, helping you attract and retain new employees, especially if you also offer a good salary.
Discount schemes tend to include savings on a wide variety of purchases, from the everyday purchases to larger, occasional ones. Our Perks hub, for example, helps employees save money at over 1,000 brands — covering everything from groceries, to tech, to holidays and more.
Support wellbeing
The easiest place to begin making wellbeing improvements is the physical environment. At the most basic level, employees should have a desk assessment to ensure their desk and chair are a good fit. Furthermore, offices with plenty of natural light and quiet zones are highly productive environments.
Once you've taken care of the workplace environment you can turn your attention to addressing the mental and physical wellbeing of your employees. Investing in a wellbeing program with plenty of resources is a great way to take care of their health. Perkbox's Wellness hub has plenty of resources including guided meditations, sleep stories and on-demand workouts.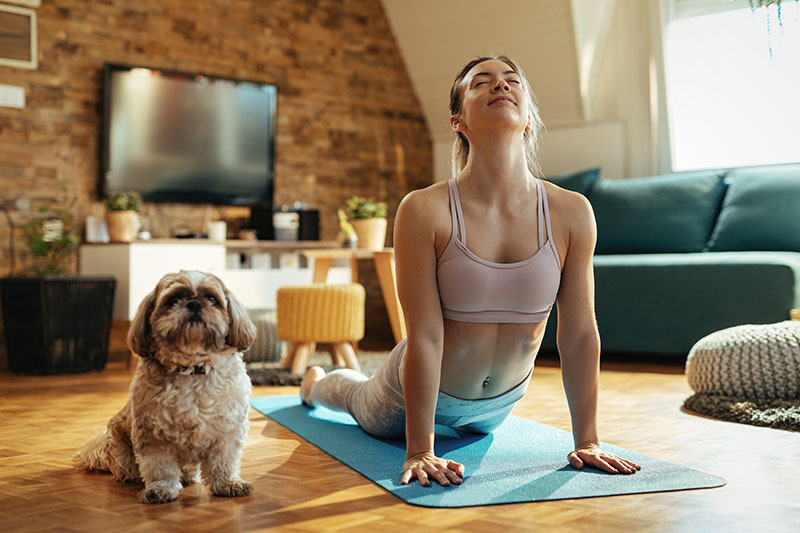 Implement a recognition and reward scheme
Recognition and reward isn't just about reinforcing positive behaviours, it's also a great way of showing your teams appreciation and letting them know you value their contributions. Acknowledging when an employee does a great job not only makes them feel good, but also promotes a strong and supportive company culture.
Employee experience programs tend to include recognition features that make shouting out colleagues simple and easy. With Perkbox's Celebration hub, your teams can send recognitions to each other via an app. What's more, they can also add company values to each recognition, so everyone knows what behaviours drive company success.
Invest in training and development
Giving your teams training increases employee satisfaction, motivation and engagement. They'll grow more invested in your organisation and will want to stay for a long period of time. This is especially true if your training is highly specialised to your organisation.
Upskilling your workforce not only extends the employee lifecycle, but also keeps you ahead of the curve, as institutional knowledge remains in your organisation. We recommend collecting feedback on the types of training your employees will find most beneficial, so your learning programmes add the most value to their development.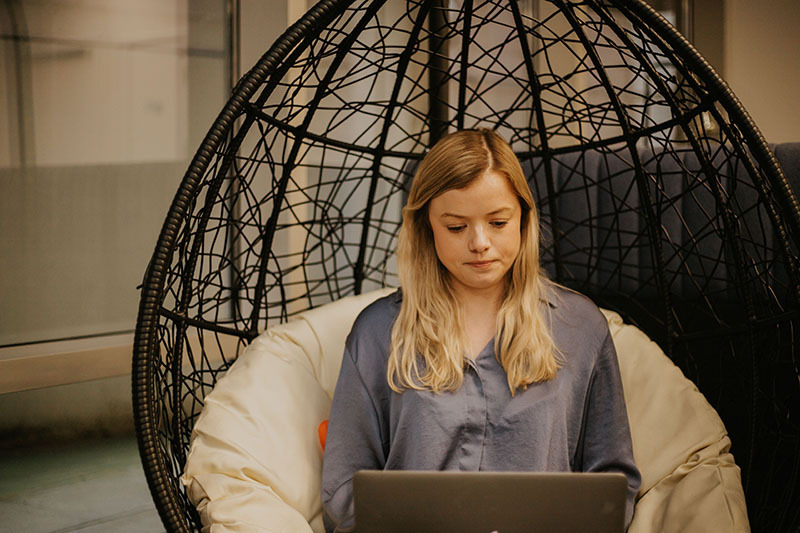 Offer flexible working
Flexible working allows employees to vary the hours or location of their work, so they can achieve a better work-life balance. For some companies this may look like an employee working from home a few days a week, or staggering hours across different days.
According to the CIPD, the benefits of flexible working don't just include an increase in engagement and loyalty, but also job satisfaction and productivity. In fact, engaged flexible workers can generate 43% more revenue and uplift the performance of disengaged employees by 20%.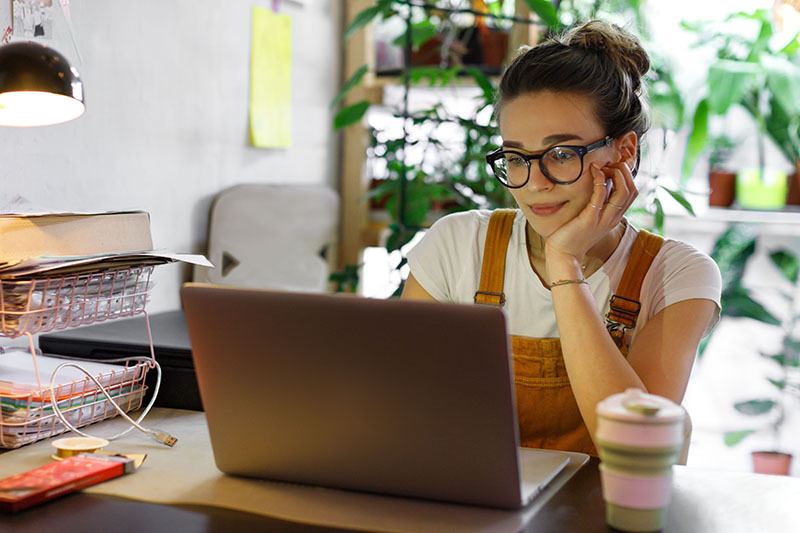 The importance of employee retention strategies
A common misconception is that an organisation only needs to implement a retention strategy in times of high voluntary employee turnover. However, many successful companies go to great lengths to keep their staff, despite having a low turnover rate.
Employee retention strategies have a halo effect. They not only make employees stay in your company, but also boost productivity and promote higher levels of engagement, which ultimately increases revenue.
The main goal of any retention strategy is to keep turnover as low as possible. In order to do this, it has to improve the employee experience. Our platform helps improve important elements of employee experience, such as wellbeing, perks and recognition.
Take Celebration hub, for example. It includes over 35 different rewards, including big brand store cards and subscription boxes. What better way is there to show your appreciation than rewarding an employee with a surprise gift voucher for their favourite restaurant? Plus, you also have the option of putting together a custom reward, for that personal touch.
If you want to learn how Perkbox can help with your company culture and employee retention goals, request a demo and a member of our team will get back to you.