Are Psychometric Tests Beneficial to Recruitment?
Psychometric testing in recruitment uses science to tell you which candidates are more likely to succeed in their new role and whether they will be the right fit for the company. However, psychology enthusiasts and eager recruiters should listen up, because there are a few things you should know before investing in them.

Should you be investing in psychometric testing?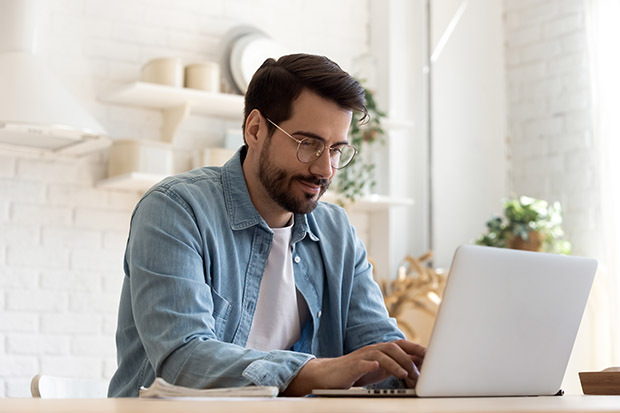 When considering the benefits, the appeal of psychometric tests is obvious. There are several reasons why businesses and recruiters far and wide are implementing them. For instance, they:
Offer a bias-free way to assess someone's ability

Provide metrics that cannot be obtained in person

Can be administered to many people at a time
On the surface, what's not to love?
Psychometric tests are also coming for you whether you like it or not. They represent an industry that's simultaneously growing quickly and attracting a lot of attention from recruiters and HR professionals. The prospect of obtaining the top talent for a business and ensuring employee retention is too good to resist.
However, the objective effectiveness of psychometric tests is murky. As always, it's important to do your research and take different factors and perspectives into consideration when using them. Employers thinking about including psychometric tests in their selection process often wonder:
Which psychometric tests are reliable? Which ones are bogus? How can I tell the difference?
What kind of psychometric tests should I be using?
Which tests will

really

give me objective insights into the mind of my next executive? Which tests will regurgitate the same vague answers over and over again?
We'll help you answer these questions, break down what psychometric tests are, discuss their advantages and disadvantages, determine whether they could be useful for your company's recruitment process, and more.
Psychometrics: Defined
Psychometrics is a discipline almost as old as psychology itself. The first psychometric laboratories were set up in the 1880s. After years of focusing on relatively concrete evaluations such as reaction times and memory tests, intelligence tests began taking over the discipline.
Measuring someone's general cognitive ability, a practise which is still debated by academics today, gave psychometrics seemingly limitless potential.
Today, there are two main kinds of psychometric tests: aptitude tests and personality tests. Let's dive into those a little deeper.
Aptitude tests
Generally speaking, aptitude tests measure people's cognitive ability. They're usually taken in exam-like settings and produce a set of results or scores once they're reviewed. Test results are often compared to a standard.
IQ tests are probably the most widely known form of aptitude testing. Broadly, they provide an intelligence quotient that's determined from a set of standardised tests.
IQ tests' corresponding language has worked its way into everyday speech so much so that even childish insults and meaningless brags often rely on one's "IQ score."
Personality tests
On the other hand, personality tests explore aspects of someone's personality. In a recruiting context, personalities are often evaluated to determine if they'll be well-suited to a specific team or position. Test takers are usually presented with a series of statements, and they have to indicate the extent to which they agree or disagree.
Some of the most popular personality tests include the Myers-Briggs Type Indicator (MBTI) and the Big Five personality traits.
The MBTI test evaluates people on four different personality trait spectrums:
Extraversion vs. introversion

Sensing vs. intuition

Thinking vs. feeling

Judging vs. perceiving
The Big Five personality traits are as follows:
Conscientiousness

(impulsive and disorganised vs. disciplined and careful)

Agreeableness

(suspicious and uncooperative vs. trusting and helpful)

Neuroticism

(calm and confident vs. anxious and pessimistic)

Openness to experience

(routine and practical vs. imaginative and spontaneous)

Extraversion

(reserved and thoughtful vs. sociable and fun-loving)
How is psychometric testing used in recruitment?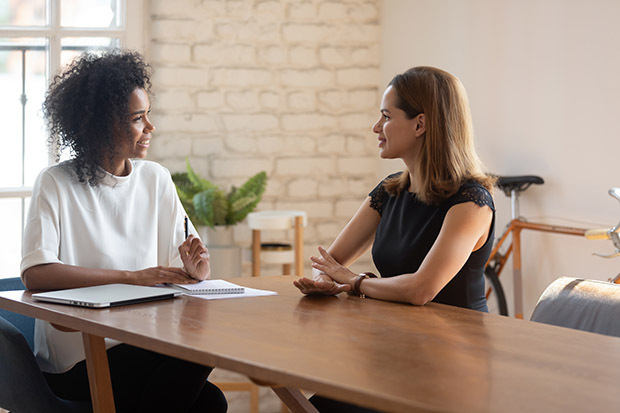 Knowing someone's personality—if that's even truly possible—is all well and good, but how does it relate to recruitment? It probably won't come as a shock to you that someone who scores very low on agreeableness and high on neuroticism isn't the best choice for a salesperson, for example.
On the contrary, those scoring high in conscientiousness are unsurprisingly predicted to be well-suited to many jobs. This is the bread and butter of psychometric testing:
Put someone in a box

Calculate how previous box occupants have performed in other jobs

Make inferences
The rising popularity and risks of psychometric tests in recruitment
Psychometric testing is an intuitive model that no doubt reaps great benefits for some recruiters and those in hiring positions. In fact, it's being used increasingly at all levels and stages of the recruitment process. The use of a psychometric or other aptitude test can be handy for everything from filtering out weaker candidates in large-scale hiring processes for junior positions to delving deeper into the minds of finalists for executive roles.
However, many experts in the industry have warned that those who aren't aware of the limits of psychometric tests or use them without a clear goal in mind are at risk of relying on them too heavily. Over-usage of aptitude testing can put potential applicants off, and unnecessary personality assessments can even emotionally damage applicants.
In extreme cases, certain tests indicate applicants' mental wellbeing alongside the other target faculties they were designed to assess. In these situations, recruiters may find themselves in legal conundrums. In the UK, mental health has a protected status, so it cannot influence an employer's decision.
Don't skip on your psychometric test research
With this in mind, anyone who evaluates potential employees with psychometric tests must do their research on:
What the tests

really

measure

What the role you're testing for requires

The statistical robustness of each test
After all, statistical significance and strength in psychology doesn't always mean the same thing in real life. So, while a test may claim unparalleled statistical robustness, it's important to face such proclamations with a discerning mind, delve a bit deeper, and get your own questions answered.
Psychometrics and recruitment are a great match
Obviously, a numerical reasoning test would be more useful when recruiting a data analyst compared to a giant panda breeder. Whatever the case may be, it's important to know exactly what skills are required for the job you're hiring for. If you've got that clear, it'll be much easier to determine what psychometric tests will best evaluate those skills.
When you get it right, targeted testing with numerical, logical or verbal reasoning assessments, for example, can give you excellent insights into skills that would be hard to make out through even the most structured of interviews.
Verbal reasoning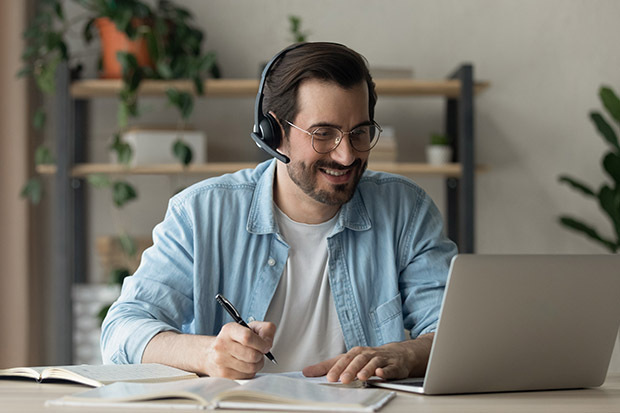 Verbal reasoning assessments are one of the most widely used psychometric tests across a variety of industries. They evaluate language and comprehension skills, as well as reasoning and logic. These tests are so popular because these skills are important in most jobs in one way or another.
There are two main formats of verbal reasoning psychometric tests: verbal critical reasoning and reading comprehension.
Verbal critical reasoning
This kind of verbal psychometric test asks candidates to demonstrate sound logic by reading a text and then answering whether a statement is true based on the information provided. Usually, the candidate has to respond with true, false or cannot say.
Reading comprehension
This kind of assessment tests applicants' abilities to read and understand written information quickly, and then use their findings to answer a series of questions.
Some additional forms of verbal reasoning tests focus on explicit/implicit/meta multiple choice questions, grammar and spelling, vocabulary, and word analogies.
Logical reasoning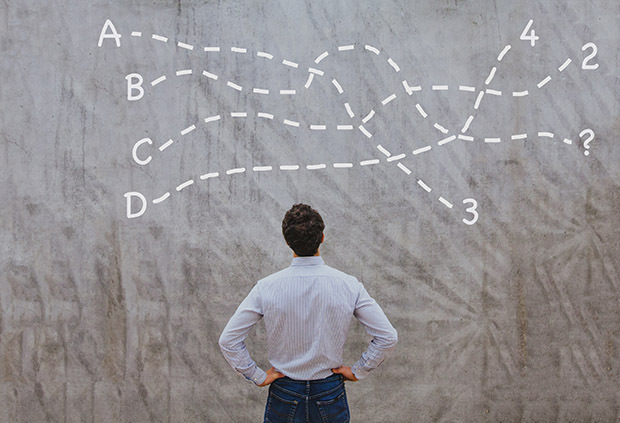 Logical reasoning tests are all about problem-solving skills. There are a wide variety of logical reasoning test types, but they're all united in a common goal. They aim to assess a candidate's ability to understand information, and then use that information to solve problems and draw conclusions. They give potential employers insight into an applicant's day-to-day decision making process, as well as their approach to strategy, risk, and problems in general.
Here are a few of the most common logical reasoning test types:
Deductive reasoning

Inductive reasoning

Diagrammatic reasoning

Abstract reasoning

Critical reasoning
Numerical reasoning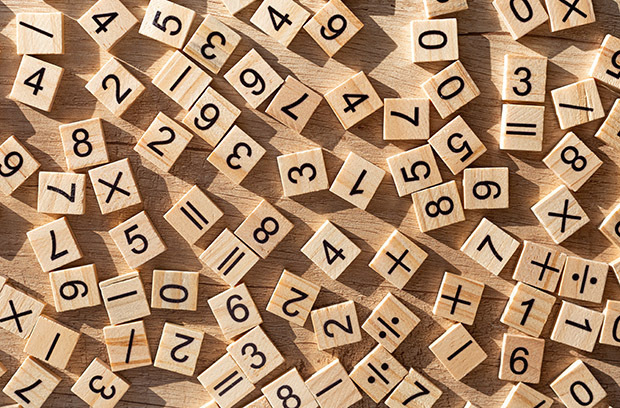 Unsurprisingly, numerical reasoning tests focus on numbers. Broadly speaking, they evaluate an applicant's numerical aptitude. However, they go beyond simply measuring how well a candidate performs basic math skills. They focus on how they can transfer mathematical skills to real life contexts and the extent to which they can analyse and draw conclusions from data.
Numerical reasoning tests are usually timed, multiple choice-style assessments. They're most popular in industries that are focused on numbers, like finance, science or engineering. However, they are also sometimes used in other jobs that involve a degree of data interpretation.
Why should we use psychometric testing in the recruitment process
These kinds of aptitude tests can really show you who excels with specific problems out of a shortlist. Sending out a psychometric test before you meet with candidates can save both applicants and companies lots of time.
This practice is increasing as of late. Job sites and recruitment agencies that often facilitate such aptitude and personality tests in the hiring process can even suggest other positions that job applicants may be more suitable for based on their test scores.
Companies nowadays are expected to fight in the melodramatic "war for talent". If indeed there is such a war going on, then psychometric testing can act as your infantry. There are, of course, many other ways to fight this battle, with employer branding and talent acquisition being just some of many other ways to attract the best.
That said, with talent in such high demand, you might as well use every means at your disposal to ensure that you are making the right decisions.
Examples of psychometric tests used for recruitment
The variety of judgment tests in the recruiting world is vast. Some employers choose to formulate their own psychometric test, while others will use tried-and-tested assessments or softwares. Some of the most popular psychometric tests out there include:
Verbal reasoning:

The

SHL Verify Ability Test

, the Criterion Utopia Verbal Reasoning Test, and the Talent Q Elements Verbal Ability test.

Logical reasoning:

SHL tests, Kenexa tests & Cut-e tests.

Numerical reasoning:

SHL tests, Cubiks tests & Talent Q tests.
Many online psychometric tests need to be purchased, but lots of people want to have a look at practice aptitude tests, whether it's for personal professional development or fill out some practice questions in preparation for an interview process. If you'd like to take a browse through some free practice tests and questions, we can recommend the following resources to you. They have both a good variety of examples from the different kinds of psychometric tests.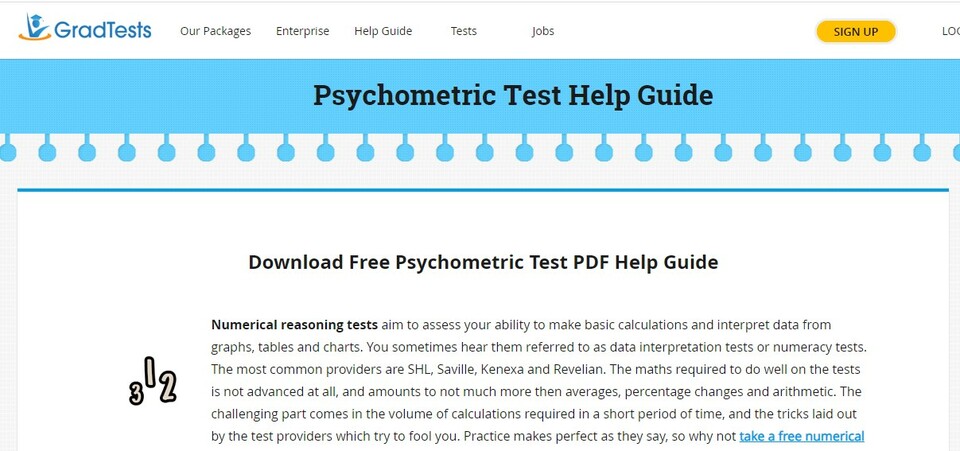 Let's talk statistics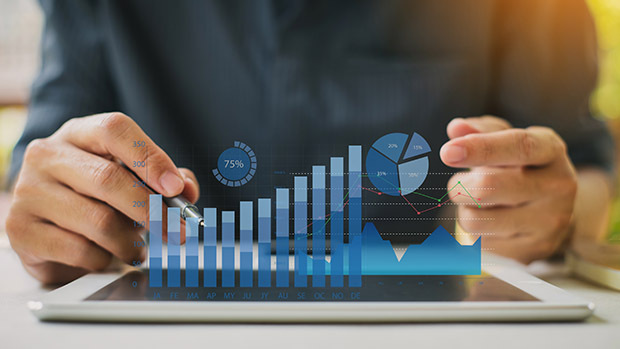 In countries with bigger talent shortages like the Czech Republic, enormous faith is placed in psychometric testing. In a Cut-e survey, 95% of Czech respondents said that their hiring decisions were based on competency assessments, and 93% reported that they believed psychometric tests to contribute to fairer HR decision-making.
This brings us to one of psychometric testing's most important strengths. They help recruiters and potential employers stay objective and avoid indirect discrimination. This is because they offer a more level playing field for applicants than scanning CVs and pictures.
Some critics of psychometric tests point out that they could be unfair or even favour certain demographics. On the other hand, humans are innately subjective, so it's almost impossible to know how your subconscious biases may influence your daily decisions. This contributes to the argument that a psychometric test is likely to be a more objective measure of ability than a bias-prone individual.
All of these points come together to paint a fairly positive picture of the use of psychometric tests in recruitment practices. Even though their value might not necessarily be scientifically proven, they definitely have their place in HR and recruitment. In order to use these tests effectively, there are a few additional factors to keep an eye out for.
Psychometric testing red flags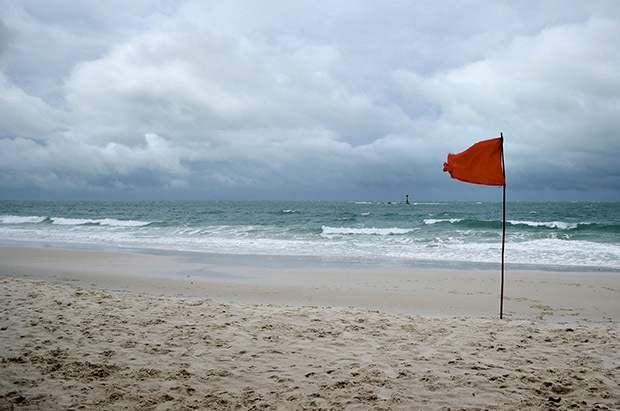 Always exercise caution when psychometric testing firms offer you this, that, and the other thing for all your various recruitment needs. Remember, they're always trying to earn a profit and you must maintain a vigilant and informed perspective.
Be wary of claims rooted in science. When it comes to the science of psychometric tests, think less Newton's laws and more theories, hopes, and dreams. The psychological constructs that the developers of these tests discovered have not necessarily been proven. They likely exist, but perhaps not in the way that we expect or are led to believe.
What you need to know is that, unlike Newtonian laws, the correlations that these tests depend on are frequently contradicted.
In psychology, a correlation of 0.5 is usually considered very strong. However, what that actually means is that the variable (such as conscientiousness) predicts the outcome (such as job performance) correctly just 50% of the time. Basically, it's wrong as much as it's right. That's why it's useful to know which tests are supported by studies and which have returned a few positive correlations and found their way into the market.
Basically, relying completely on psychometric tests is a risky business. Despite the multiple benefits they offer, they still make mistakes, and human judgement is crucial to cut these out.
Combined tests for the win
The final conclusion seems to be, as with many other things in life, a multi-pronged approach is best. Rather than focusing on just one mechanism to use to evaluate your potential employees, don't put all your eggs in one basket and assess their strengths and weaknesses in multiple ways. Ideally, combine psychometric tests with regular interviews, on-the-spot problem solving, presentations, and consultation with other team members during the recruitment process.
This should go without saying, but it's not a good idea for managers to rely on psychometric tests alone to show them who to hire. After all, the only thing that psychometric assessments can officially conclude is who the best test-taker is.
So, if Sally's personality profile doesn't match your ideal panda breeder, but she and the pandas have a whale of a time together, then trust your gut and go with your instincts. Psychometric tests are undoubtedly valuable tools for any recruiting process. However, they're not to be used in isolation. They're best thought of as tools to supplement your already well developed recruitment strategy.