Top 14 team culture examples and how to learn from the best
HR experts describe company culture as a set of values, attitudes and beliefs a business and its employees share.
Factors that affect culture include leadership style, work environment, ethics and values. When a company and its employees agree on these factors they tend to have a pretty strong relationship, often set in stone from the get-go with a dignity at work policy template.
What sets a healthy culture apart from an unhealthy one is how an organisation responds to change. For example, since the COVID-19 pandemic, more employees than ever before have been working from home. Businesses with a strong and inclusive company culture have adapted to this change by running virtual team-building activities because they know employees are happier and perform better when they know each other well.
To give you an idea of what a strong corporate culture looks like, we explain what the different types of culture are. Afterwards, we give 14 examples of companies who've successfully created a sense of belonging among their teams, including:
Perkbox
Starling Bank
Wagamama
Jack Wills
Wasabi
Purple Bricks
The Gym Group
CV-Library
Royal Berkshire NHS
White and Company
Flight Centre
Menzies
BookingGo
Hendy Group
We also talk about the short and long-term benefits of a healthy company culture and how to prevent a toxic culture from developing.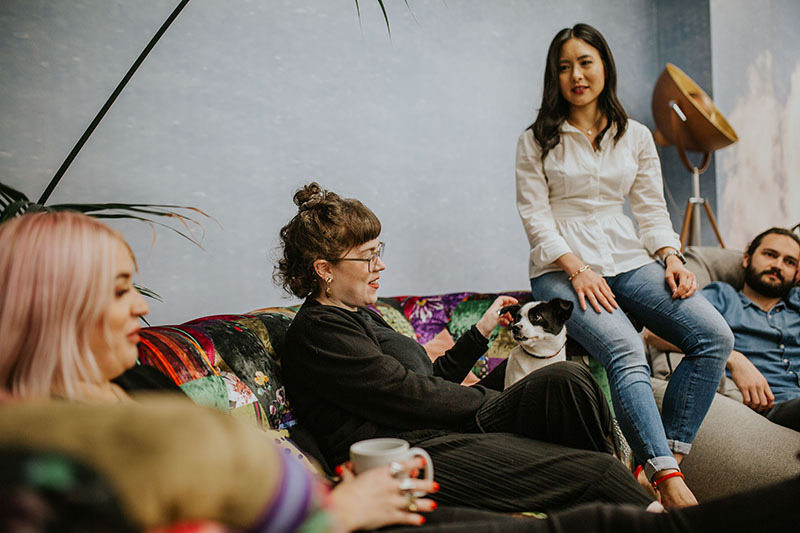 The different types of team cultures and how to spot yours
A healthy company culture is at the heart of many successful organisations.1 Without it, they couldn't have attracted the talented people they have today.
If you want to improve your culture, you need to understand the different types. By doing this, you'll have a better idea of what is necessary to grow the company culture you want.
People-first culture
Organisations who prioritise their employees' happiness are taking a people-first approach to running their business. Now, while some employers may at first baulk at the idea of putting employee wellbeing above output, they should know that many companies who do this actually see far greater long-term returns than those who don't. After all, how can people do their best work when they feel rundown or miserable?
The best benefit of a people-first culture: Employees take a greater interest in each other's happiness and work better as a team.
Signs of a people-first culture are:
Friendships are common between different departments
Socialising frequently happens outside of the office
There are lots of positive comments in surveys and questionnaires
A tidy workplace environment
High-performance culture
When a company has a high-performance culture, they place a lot of value on a candidate's track record. But this doesn't necessarily have to be what a person achieves at a previous company — it could also be their academic results if they've just finished education. Organisations with high-pressure environments have big expectations and want to make their mark on the world. It's important to be careful with how far you go through, as you don't want to risk burning their employees out if they push too hard.
The best benefit of a high-performance culture: Employees are innovative and take immense pride in their work
Signs of a high-performance culture are:
Lots of personal and professional development
Frequent promotions
Healthy competition between employees

Collaborative culture
What makes a collaborative culture unique from other types is that the CEO isn't a stranger to their employees. In fact, it's not unusual to see them working alongside junior members of staff. Typically, small boutique companies, or ones who are just starting out, tend to also work collaboratively. However, it's possible for this to be applied to even the largest companies.
The best benefit of a collaborative culture: Employees appreciate transparent communication and work well as one cohesive team
Signs of a collaborative culture are:
Conversations about the business are inclusive
The CEO pitches in with other team members
Ideas from employees are frequently taken on board
Communication is in person rather than over email
Traditional culture
If someone asks you to imagine a traditional corporate employee you may say they wear smart shoes – definitely no trainers, and don't have any visible tattoos. However, while many traditional companies are shedding their strict dress codes, they still have rigid hierarchical structures and operate in a risk-averse manner. Also, they may not see the benefit of newer HR technologies, which gives younger and more digitally-focused organisations an advantage.
The best benefit of a traditional culture: Employees have a clear understanding of their role and what is expected of them within the organisation.
Signs of a traditional culture are:
Important business decisions are made by the CEO and Board
A rich corporate history
A low turnover rate

Post-merger culture
Like the name suggests, a post-merger culture develops after two (or more) companies join forces. Ideally, the cultural transition should be smooth as the companies would have had enough time to get a sense of what the other is like. Employees may find they can benefit from new opportunities and greater investment, although some may prefer the stability they had pre-merger.
The best benefit of a post-merger culture: Employees can view mergers as an ideal time to introduce fresh initiatives that improve their company's culture
Signs of a post-merger culture are:
New ideas being implemented
Open discussions about the merger
Concerns over changes to benefits
A high turnover rate
14 positive company culture examples and why they work so well
All of these companies have a great company culture, so we recommend taking note of what they do.
1. Perkbox
Perkbox are a company of culture enthusiasts who developed a global rewards and benefits platform. Their mission is to help as many organisations as they can to deliver the best employee experience possible. Their values are people-centric and they pride themselves on a collaborative and open culture, which their intuitive platform supports.
What they do well:
Use technology to facilitate communication
Have an engaging reward and recognition scheme
Encourage a healthy work-life balance
2. Starling Bank
Starling Bank is no ordinary bank. Their teams provide a fully online service with the aim of making banking a fairer environment, in comparison with traditional bricks and mortar institutions. Because Starling Bank are futurists, they understand the importance of social wellbeing and its impact on the overall corporate culture. Consequently, their offices are open plan and they make time for team-building activities, which keeps morale high.
What they do well:
Encourage social interaction
Design the physical work environment to be as social as possible
Recognise and promote star performers
3. Wagamama
Wagamama follow the 'Kaizen' or good change philosophy in their approach to cooking and running their business. While working in a restaurant is often fast-paced, employees say they feel supported by their managers and that Wagamama is a great company for people who are new to the hospitality industry.
What they do well:
Offer flexible hours
Appreciate their teams
Provide perks and freebies
4. Jack Wills
Jack Wills is a preppy lifestyle and fashion brand. Managers focus on making their culture as inclusive as possible, which their young teams appreciate. A particular challenge that Jack Wills and many other similar companies face is demonstrating that retail is a serious long-term career option with numerous benefits. So, for this reason, their employees also get access to a comprehensive perks and discounts package.
What they do well:
Frequently recognise their employees' achievements
Create an inclusive environment
Support their teams' career aspiration
5. Wasabi
Wasabi is a high-street food vendor that specialises in East-Asian food, such as sushi and bento. Opening in 2003, Wasabi grew to open many branches around the UK and internationally. Unlike some companies, Wasabi never lost its unique tight-knit culture as it expanded. In fact, employees today say they feel a sense of belonging, which is sometimes difficult to find in the hospitality industry.
What they do well:
Nurture a culture that feels more like a family than a place of work
Encourage their colleagues to get to know each other
Excellent training
6. Purple Bricks
Purple Bricks is an innovative and modern estate agent that's shaking up the real estate industry. Because of their ambitious rapid growth plans, they want to make their culture as attractive as possible. So it's no surprise Purple Bricks employees are some of the happiest you'll meet, with many crediting their manager's support in making them feel part of a team, regardless of if they're in the office or working remotely.
What they do well:
Office and remote colleagues feel part of one team
Offer a competitive perks and discounts package
Recognise and reward teams who go the extra mile
7. The Gym Group
The Gym Group's mission is to make fitness affordable, so that everyone in the UK has access to high-quality training and gym equipment. Because they're in the health and fitness industry they're particularly good at taking care of their teams' wellbeing. Not to mention they've successfully cultivated a friendly and welcoming culture that benefits gym-goers and employees alike.
What they do well:
Offer flexible working hours
Give staff autonomy to choose their own break times
Run frequent team building games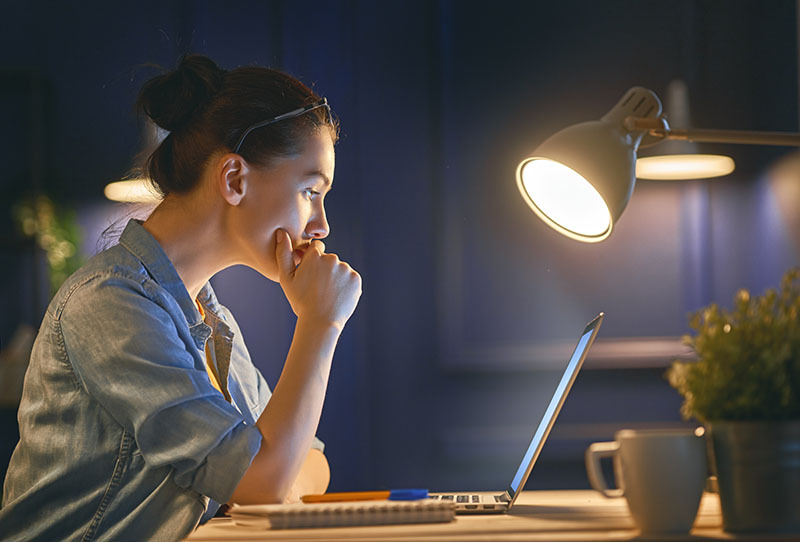 8. CV-Library
CV-Library want to make the recruitment process as efficient and easy as possible. They're the UK's favourite job board and put just as much effort into looking after their teams as they do connecting job candidates with employers. Employees report good professional growth opportunities and often receive recognition for their work. Many also say they have a healthy work-life balance.
What they do well:
Hire people that share similar values
Promote a healthy work-life balance
Organise regular social events
9. Royal Berkshire NHS
The NHS needs no introduction. It's a British institution that has been taking care of the country's health since 1948. Because the Royal Berkshire Foundation is one the largest foundations in the UK it's important the trust retains staff in order to meet patient demand. Employees say the Royal Berkshire Trust is a great place to work and that there are plenty of opportunities to develop and grow.
What they do well:
Provide high levels of support
Offer opportunities for professional development
Have a perks and discounts scheme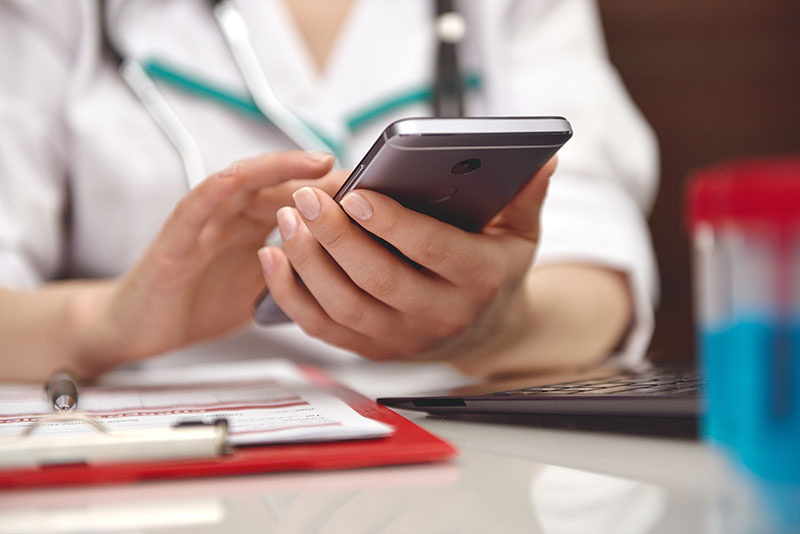 10. White and Company
White and Company is an accountancy and business management firm that offers financial advice to small to medium-sized enterprises (SMEs) and high net-worth individuals. Due to its size, White and Company can offer a more boutique service than other larger organisations. White and Company employees feel they're part of one big family and say that no two days are the same.
What they do well:
Give their employees plenty of autonomy
Invest in team development opportunities
Recognise and promote top performers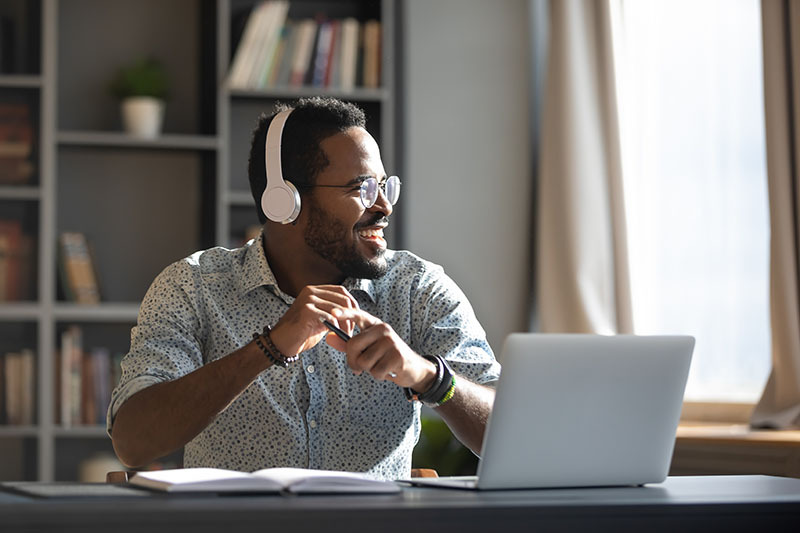 11. Flight Centre
Flight Centre is one of the world's largest travel groups, selling holiday packages, cruises, flight tickets, and more. Like other similar companies, they understand the importance of employee wellbeing, so their teams are entitled to several health benefits in addition to a competitive discounts package. Employees regularly talk about how fun training days are and that Flight Centre have their best interests at heart.
What they do well:
Invest in wellbeing
Motivate teams with meaningful perks
Make training days fun
12. Menzies
Menzies is one of the leading accountancy companies in the UK. They're naturally innovative and look for similar qualities in the talent they recruit. To stand out from the competition they take a proactive approach to employee experience and have launched a 'Brighter Thinking' initiative to improve recognition and wellbeing. Employees say they appreciate the time and effort Menzies put in to improving the employee experience.
What they do well:
Take proactive steps to enhance culture
Recognise and reward talent
Recruit like-minded people
13. BookingGo
Over recent years, BookingGo has experienced transformation, growth, and even a name change. However, they also want to retain some of their history, in particular their values and company culture. Employees have always spoken highly of BookingGo's supportive culture and training opportunities. So to keep their teams happy in times of change, BookingGo invested in a new benefits and discounts scheme.
What they do well:
Act on employee concerns
Invest in wellbeing and benefits
Treat their employees fairly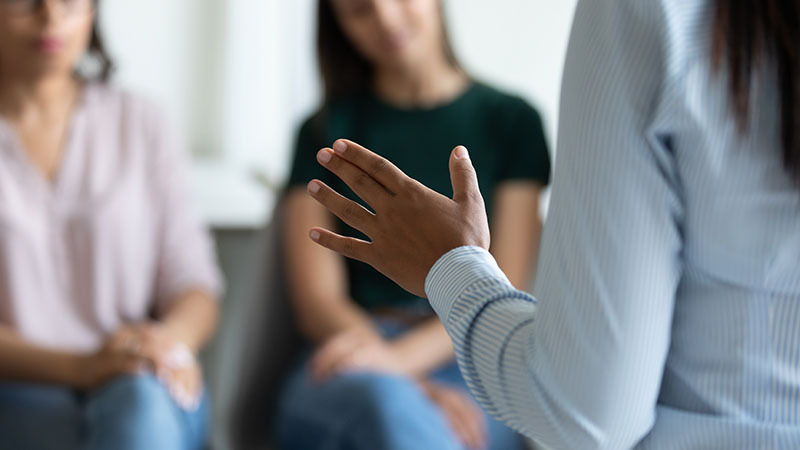 14. Hendy Group
Hendy Group is a family-run motor dealership with a rich history. In fact, it was one of the first dealerships to strike a deal with Ford in 1910. While Hendy is a very old company, their employee experience is modern. Unlike some other traditional companies, senior leaders at Hendy Group take the time to understand what their employees value. Hendy employees say they receive recognition for their work and enjoy a range of perks and company benefits.
What they do well:
Appreciate their employees
Follow their values
Offer learning opportunities
How to avoid a toxic company culture
High turnover rate and low team morale are telling signs of a culture problem.
Surprisingly, toxic and healthy cultures share one similarity – they take a long time to manifest. Usually, when symptoms of a toxic culture are obvious, cultural problems have been going unnoticed by senior members of staff for several years.
To prevent a toxic culture from taking root in your organisation, we recommend looking out for these early warning signs.
Closed communication
If you make significant decisions that affect your employees without consulting them first, it suggests you don't value their opinions.
How to combat this: Create an open communication strategy and think about using technology to streamline your comms. Take our Culture hub for example. HR teams can use this to globally share company updates and social news, backed up by simple and engaging visual cards from an app.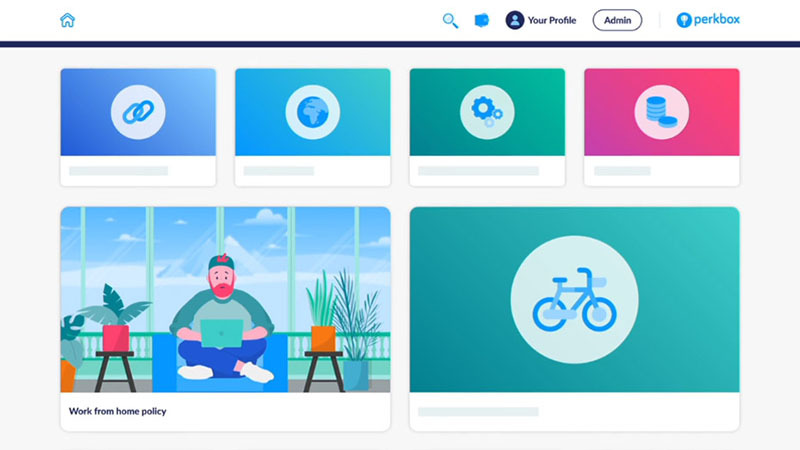 A lack of recognition
If your employees never receive praise or credit, they'll gradually lose interest in their work and your business.
How to combat this: Introduce a reward and recognition platform that facilitates peer-to-peer recognition. When colleagues appreciate each other's achievements, it promotes a greater sense of belonging as everyone feels they're working towards the same business goals.
Too much competition
A little competition between teams is healthy, but if it gets to the point where employees are hoarding information and sabotaging each other to get ahead, collaboration and innovation will suffer.
How to combat this: You should consider mixing teams up, or review how you reward people for hitting their targets. For example, let's say only your top three sellers receive rewards. Depending on the size of your team, a lot of other hard-working employees are losing out. So instead, introduce additional smaller incentives that middle performers can also achieve.
Favouritism
While it's only natural that some people get along better than others, overlooking more qualified candidates in favour of people you have a personal relationship with will create a rift within your company.
How to combat this: Run manager training workshops and emphasise the need of using an objective points system for grading employees on their merit. You could also include managers from different departments in employee reviews to mitigate any biases.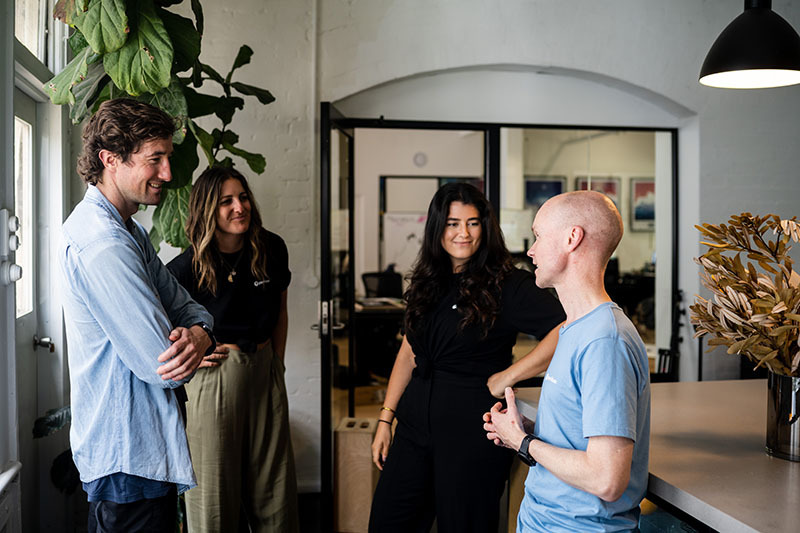 Overly critical management styles
Feedback is an important part of an employee review, but if it's overly negative then employees will feel dispirited and stop putting effort into their work.
How to combat this: Instead of criticising your teams for what they do wrong, focus on what motivates them. Take note of situations where they've delivered outstanding work and find out why they performed so well. For example, were they receiving regular feedback throughout the project? Was a mentor providing support?
The benefits of a strong team culture
We're not going to sugarcoat the process of building a healthy team culture. It takes time and effort.
However, making small changes and being consistent in your approach will help you achieve your long-term goals.
Typically, you'll start noticing short-term benefits within several months. However, long-term benefits can take at least a year to come into effect.
Changing the mindset of an entire organisation is a huge undertaking, but hiring people with the values you want in your organisation is a great place to start.
Short-term benefits:
An immediate increase in Employee Net Promoter Score (ePNS).
People speak fondly of where they work to family and friends.
An uplift in wellbeing.
Employees work better together as they can express their ideas and opinions in a safe environment.
A boost to team morale.
People begin leaving good reviews on job websites.
Long-term benefits:
ePNS score is consistently high.
Employees actively recommend where they work to family and friends and become brand ambassadors for the organisation.
Employees take fewer sick days and thrive due to a healthy work-life balance.
Levels of collaboration increase resulting in consistently high levels of productivity and innovation.
The amount of long-serving employees increases and retention rate improves.
An increasing number of people want to join your organisation, growing your talent pool.

What to learn from the best company culture examples
The organisations with the strongest company cultures have lots in common. One common theme between them all is that they communicate effectively and reward their teams' hard work.
When you choose our platform you can connect with all of your teams, no matter where they are in the world from an easy-to-use app. With Culture hub you can send important company information, such as benefits updates, or share a video from the CEO thanking everyone for all their great work.
We also make recognising and rewarding employees easy with Celebration hub. Employees can appreciate each other on the go and also tie in company values with each recognition they send. What's more, managers can choose from over 35 pre-selected rewards, or select a custom option for an even more personal touch.
If you want to learn how Perkbox can enhance your company's culture, book a demo and a member of our team will get back to you.