6 employee benefits providers to enhance your staff experience (& what to look for)
Employee benefits providers are services or organisations that help businesses launch or maintain an employee benefits package.
Many businesses are beginning to understand that a competitive and flexible benefits package has a huge impact on employee experience and plays a critical role in motivating and attracting top talent. Consequently, more employers are investing in their current offerings or introducing something completely new. The last couple of years have also seen employee wellbeing solutions become more sought after, so many businesses keep this in mind when looking at a benefits company.
In this article, we explain what to look for in an employee benefits provider and analyse the top six companies that offer these services, which are:
Perkbox
Staff Treats
Medicash
Wagestream
Benfitfocus
Equipsme
Finally, we also provide more information on choosing an employee benefits provider and how to get the best solution for your business.
What makes an employee benefits provider great?
What makes an employee benefits provider great will vary from business to business. So it's important you research and get to know different organisations that offer these services.
When choosing an employee benefits provider it's important they have:
Experience working with similar businesses
A flexible benefits package
An interest in your employee experience goals
Similar values to your own
Furthermore, experienced benefit providers have demo programs that you can try before committing to purchasing any of their products.
What are the best employee benefits providers?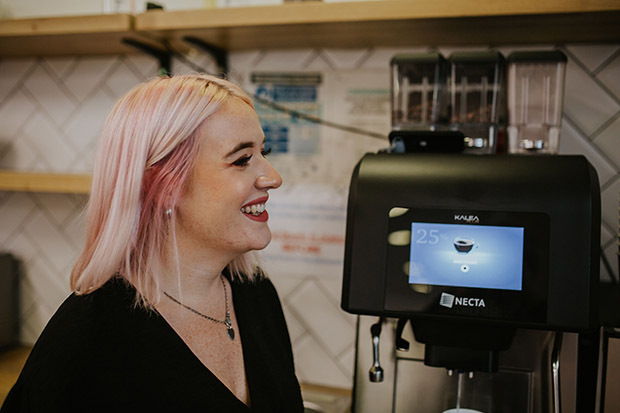 There are several types of employee benefits providers that meet a range of business needs. However, the two this article focuses on are insurance companies and benefits administration software vendors .
Insurance companies
Insurance companies are a great option for smaller businesses, or those that already have an existing benefits package they want to enhance. Popular insurance plans include mobile phone cover and low-cost health cash plans.
However, it's important to keep in mind that some health plans cover extensive treatment options, including hospital stays and aftercare. A scheme like this would appeal more to a larger corporation.
Benefits administration software vendors
Benefits administration software vendors typically sell all-in-one platforms that include:
A comprehensive package of benefits and discounts
Flexible benefits technology
Enhanced HR administration features
A mobile app and online portal
Choosing an all-in-one platform can be very cost-effective, especially if it includes wellbeing features, or can streamline any of your HR processes.
These platforms are also great if you offer flexible benefits, as everything is in one easy-to-use app or portal, and employees only use benefits that are meaningful to them.
Six top employee benefits providers
Our top six benefits providers are a mix of insurers and platform providers, so will appeal to a range of businesses.
1. Perkbox

Perkbox is a global benefits and rewards platform that keeps all of your benefits in one easy-to-use app and online portal. With over 1,000 discounts and perks, there's something for everyone. Because this is an all-in-one solution, it includes recognition and reward functionality as standard. Other features include Wellness hub, that supports your employees' physical and mental health. You also have the option to add your own benefits to the platform - whether it's Friday drinks, or salary sacrifice options.
Curious to try Perkbox? Learn more about employee benefits, offerings and discounts with our perks brochure.
2. Staff Treats

Staff Treats is a self-service employee discounts and benefits platform. It's an excellent option for small to medium-sized businesses that just want to offer their people discounts with a network of retailers. The Staff Treats platform can include reward and recognition functionality, however this comes with an additional cost. Other add-ons include an Employee Assistance Programme (EAP), a wellbeing app, and mobile phone insurance.
3. Medicash

Medicash makes claiming back healthcare costs quick and easy, as employees access everything they need from an app. Other extra benefits include deals on gym memberships and discounts on diagnostic apps, such as SkinVision. However, these add-ons do cost more. Businesses can choose from several plans that cater to a range of budgets. However, Medicash also offers bespoke cover if a company can't find what they need.
4. Wagestream

Wagestream is a financial wellbeing platform that gives people flexible access to their wages to prevent unnecessary debt before payday. The platform includes financial coaches and a tracking functionality that monitors spending habits. There's also the option of setting up a direct debit savings pot, which people can use for unexpected bills. Wagestream is great for both small and large businesses that want to improve their employees' cash flow.
5. Benefitfocus

Benefitfocus offers a cloud-based software solution for organisations that want to deliver a range of insurance benefits. It saves admin time by making a range of processes accessible from an app, including policy enrolment. HR teams also benefit from enhanced administration features, such as robust reporting on healthcare spends and synchronous data management between payroll and benefit carrier systems.
6. Equipsme

Equipsme is a health insurer that covers a range of diagnostic scans and private hospital treatments, in addition to online GP access. Employees can book appointments from an app and also request personalised health checks and support for managing stress. Equipsme is a flexible benefit, meaning businesses can mix cover levels and add extras, such as a 24/7 support helpline.
How to choose the best employee benefits platform for your organisation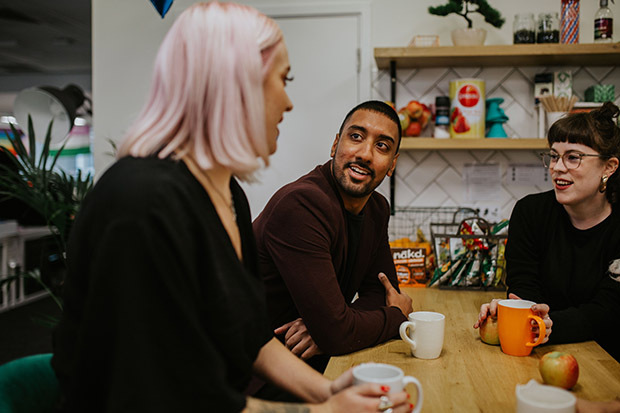 We understand that choosing an employee benefits platform is daunting, so we've broken down the process into three simple steps.
Step one: Think about the type of benefits provider you need
Before starting any research, you should set employee experience goals and a budget. Smaller businesses will likely benefit more from introducing stand-alone low-cost health cash plans or salary sacrifice schemes than a comprehensive platform. On the other hand, larger organisations may need a more sophisticated solution that supports their wellbeing strategy and includes an extensive EAP, as well as plenty of flexible benefits.
Step two: Research different providers
With so many providers offering a range of services, it's important you understand how their product aligns with your current benefits package or systems. Furthermore, if you share similar values, they'll likely put together a package that better meets your needs. We recommend meeting up with a few providers to get a sense of what they're like in person.
Step three: Request a demo
If you're buying an all-in-one platform, it's super important you try it out before making a purchase. If a platform has an intuitive design, people will enjoy using it and this increases your benefits uptake rate – which in turn gives you a better return on investment and a more positive employee experience.
Support your employees' wellbeing with Perkbox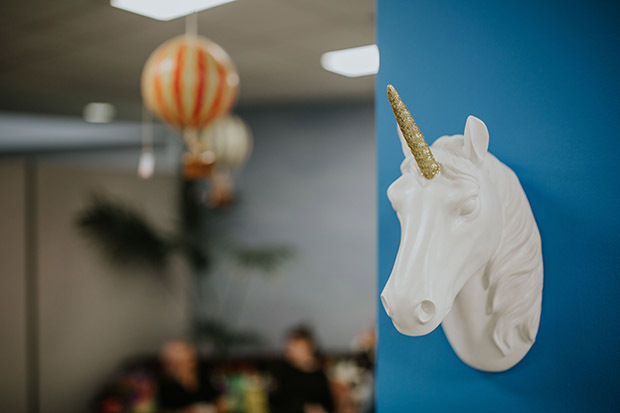 When your employees are happy and healthy, they take fewer absences and their productivity levels increase.
While introducing team wellbeing activities is a fun and light-hearted way of promoting physical activity, wouldn't it be easier to have a selection of workouts in an app they can access whenever they want?
Fortunately, our platform includes Wellness hub — a feature that contains ad-free workout videos, yoga classes and guided meditations.
If you want to learn more about how Perkbox can enhance your employees' wellbeing, book a demo and a member of our team will take you through the platform.