How to improve employee retention: Seven strategies for staff satisfaction
Employee retention is a term that describes an organisation's ability to prevent employee turnover.
If you're unsure what your annual retention rate is, you can calculate it with the simple equation below:
(End of year headcount of employees with one year of service ÷ Start of year headcount) X 100
It's no secret that people stay in their jobs when they have a good employee experience. However, because so many factors can influence how a person feels at work, knowing which ones to focus on can be challenging.
In our experience, the most important factors that affect retention rate include:
Hiring processes
Recognition and reward
Work-life balance
Benefits and perks
Professional growth
Flexible working
Wellbeing resources
In this article, we explain why employee retention is important and how these factors influence the time a person spends in a company. To conclude, we talk about why people leave their jobs and what you can do to prevent this from happening.
Why is employee retention important?
If your retention rate is decreasing year on year, you may have a serious problem that's negatively affecting your employee experience. So it's important you find out why people are leaving and develop an employee retention strategy.
Losing a considerable amount of employees can have a significant knock-on effect throughout your organisation, resulting in:
Knowledge gaps
Lower productivity levels
Additional hiring costs
Additional onboarding costs
A low retention rate also has a negative impact on company culture. When employees leave, those that remain are hesitant about forming new relationships and are less likely to work well as a team.
Ideally, you should aim for a retention rate of 90%, however in the UK between 2016–2017 the average retention rate was 83%.1
It's worth keeping in mind that retention rates vary between organisations and employee age. However, providing the best employee experience possible is the most important action you can take to increase loyalty among your teams.

How to improve employee retention: Seven strategies
In many cases, a mix of different issues contribute to a low retention rate, so it can be difficult to understand which ones need the most attention. That's why we recommend holding a town hall, or using pulse surveys to collect employee feedback.
Once you've analysed your employees' responses, think about what strategy will best suit your needs. Any of these seven strategies will improve employee retention, however, some may be more meaningful for your organisation than others.
Strategy one: Refine your hiring process
A declining retention rate could signal that you're hiring the wrong candidates. This often happens when companies want to quickly grow their employee base to cover an increase in demand.
When hiring a new team member, it's easy to focus on the person's skills rather than the qualities that make them a good fit for your organisation. While you're sifting through CVs it's important to keep in mind your company values and if the current pool of candidates shares the same principles.
However, before you begin recruiting you should also think about your job description. Roles evolve over time, so we recommend conducting a job analysis to assess if your job description is still accurate. When people discover their new job isn't what they expected they tend to move on quickly, so it's crucial your job description is up to date.

Strategy two: Promote recognition and reward
Encouraging a culture of recognition is one of the most effective ways to increase loyalty and boost employee engagement. That said, it's important to be sincere in your approach and avoid thanking people on auto-pilot.
Some recognition and reward programs increase sincerity by enabling employees to assign a company value to each recognition they send. This not only makes the recognition more considered but also reinforces what behaviours contribute to your company's success.
If you don't have a recognition and reward program, simple gestures, such as a thank you note or a small personal gift go a long way in showing your appreciation. However, non-monetary rewards — for instance, an extra day of annual leave — are just as good.
Strategy three: Ensure your teams have a work-life balance
People are placing more value on a healthy work-life balance, especially after the pandemic, so it's important your company offers a sustainable way of working.
There's a fine balance between getting the most out of your teams and overworking them. In fact, when people regularly take on extra tasks outside of their normal hours, their productivity decreases for every additional hour they work, which begs the question: is it really worth it?2
A robust wellbeing strategy is an effective solution for tackling wellbeing issues, such as presenteeism and can make your organisation a healthier and happier place to work. Addressing why people feel compelled to work overtime is important, and we recommend using surveys to gather employee feedback.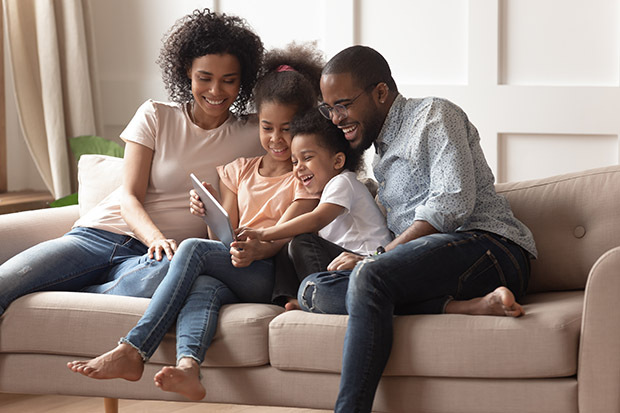 Strategy four: Offer a competitive perks and benefits package
Introducing a comprehensive benefits package demonstrates you want to retain your employees as you're taking care of them both inside and outside the office.
Also, if other companies can't match your offerings, employees have to really think about their decision to move on. After all, if your perks add considerable value to their lives, their new salary would have to reflect this competitive compensation, which may not be possible.
For small businesses offering plenty of perks and benefits is challenging as it requires a significant investment. However, their size gives them the advantage of offering more personal experiences, such as discounts with local cafés and shops.
Strategy five: Support your employees' growth
Investing in your employees' skills and focussing on their professional development, benefits everyone – your employees experience higher job satisfaction and a renewed interest in their role, and you also get the opportunity to promote from within.
In fact, 94% of employees in a LinkedIn survey said they would stay at a company for longer if their managers invested in their development.3 So if you want to increase loyalty among your teams, offering a digital learning and development program is an excellent approach as employees can access it at home and in the office.
Of course, some forms of training are more expensive than others, especially if your employee is studying for a specific qualification. However, other valuable forms of learning that are more cost-effective include conferences, mentorship opportunities, and internal courses.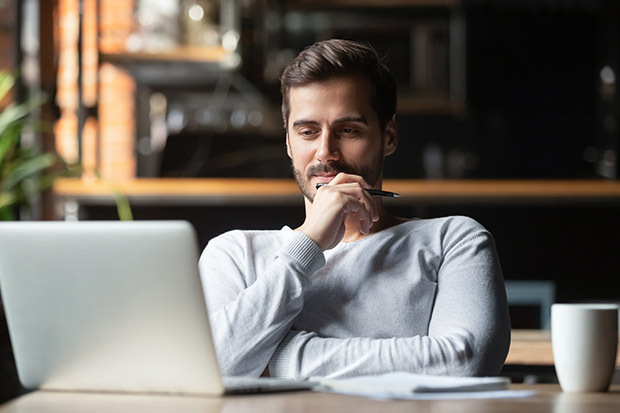 Strategy six: Offer flexible working arrangements
The value people place on flexibility means that companies who have flexible working policies have a massive retention advantage over those that don't.
Besides, when an employer introduces a more flexible approach to working they also see improvements in:
Wellbeing
Productivity
Engagement
Performance
Motivation
Absenteeism
If you don't have a flexible working policy within your organisation, you should create one before allowing employees to work flexible hours. This isn't the easiest of jobs but once it's in place, making flexible working arrangements will be much simpler.
Strategy seven: Provide wellbeing resources
Looking after your employees' health requires a holistic approach, so you should focus on all three pillars of wellbeing: mental, physical and financial.
Taking a proactive stance on improving wellbeing ensures your employees stay happy and healthy, which of course means they're less likely to look for a role elsewhere.
Popular wellbeing offerings include corporate discounts on gym memberships, healthy meal boxes, and supplements. Plus, investing in an employee experience program that has wellbeing resources is a great way of encouraging your teams to take care of their mental and physical health.
More comprehensive wellbeing benefits include additional healthcare options, such as online GP access, and an Employee Assistance Programme (EAP).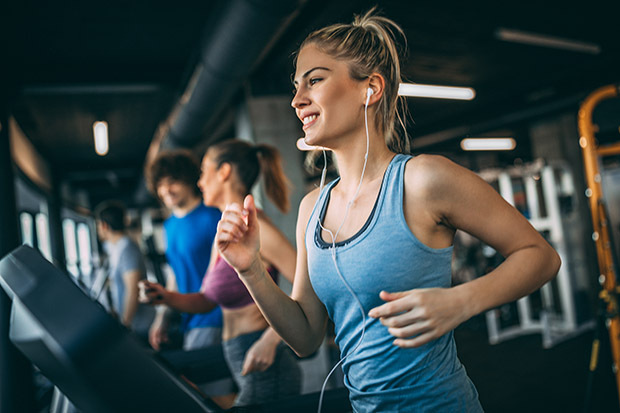 Your employee retention rate: Spot early warning signs and retain employees
Sometimes, the reason an employee resigns from their role is out of your control. For example, they may be retiring or relocating to a different area. However, when this isn't the case, it's important you understand why they decided to move on as their explanation could influence how you develop your employee retention strategy.
Some of the top reasons employees leave their roles include:
A lack of appreciation
A poor work-life balance
No flexible working policy
A lack of career progression
Low job satisfaction
If a person has only been in their role a short while, they tend to have different reasons for leaving in comparison with longer-serving employees. For example, one survey reported that poor management prompted 68% of responders to resign within 12 months of their start date.4
Employee retention benefits for you and your staff
Employees who grow with a company have an integral understanding of organisational processes and provide valuable mentorship to junior team members. This in turn promotes a strong and supportive culture that people want to be a part of.
Furthermore retaining your best talent also increases:
Employee morale
Motivation
Productivity
Training efficiencies
Engagement
Revenue
When a company has a high retention rate, its employees are likely to recommend where they work to their family and friends. This builds a strong internal brand that attracts talent from competing businesses. Over time, this can give you a competitive edge over others.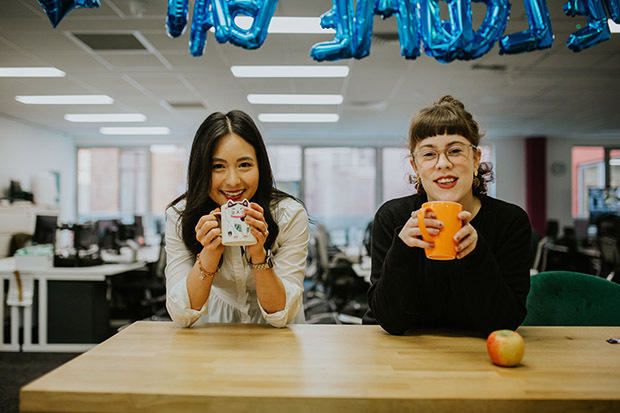 Motivate your employees with Perkbox
If you want to increase motivation within your teams and make your company an outstanding place to work, investing in an employee experience program can help you achieve those goals.
With our platform, your teams get access to over 4,000 discounts and perks with popular retailers worldwide. What's more, we also include a monthly allowance of Flexi points, so your teams can treat themselves to Flexi Perks at no cost. These are a range of extras which cover everything from coffees, to counselling sessions, to a music streaming subscription.
Additionally, if wellbeing is a key component of your retention strategy, Wellness hub contains plenty of resources that support your teams' mental and physical health, from guided meditations to on-demand yoga flows and more.
We also understand that recognition is a significant driver of retention, so with Celebration hub, we give you the ability to reward and recognise your employees. Reward employees with points and write them a recognition that aligns with your company values. Your employees can use their Reward points to choose whatever they want from our Reward catalogue – there's something for everyone.
If you want to learn more about how Perkbox can increase your retention rate, request a demo and a member of our team will get back to you.