Why you need an employee loyalty scheme (and how to find a good one)
Employee rewards programs are a key component of every successful organisation. A well-thought-out reward and recognition scheme doesn't just help you get the best out of your teams, but also promotes a healthy company culture.
Other benefits of an employee recognition scheme include:
An increase in employee engagement
A boost to team morale
Higher employee retention rates
Better customer satisfaction
Higher levels of productivity
A more supportive company culture
The right employee rewards program can completely transform your company. However finding the best one for your business can often feel overwhelming, given there are so many options. For that reason, we decided to cover how to find the best reward program in three simple steps: what the benefits of a reward program are, examples of popular rewards and an explanation of what features to look for, so you get the best experience possible.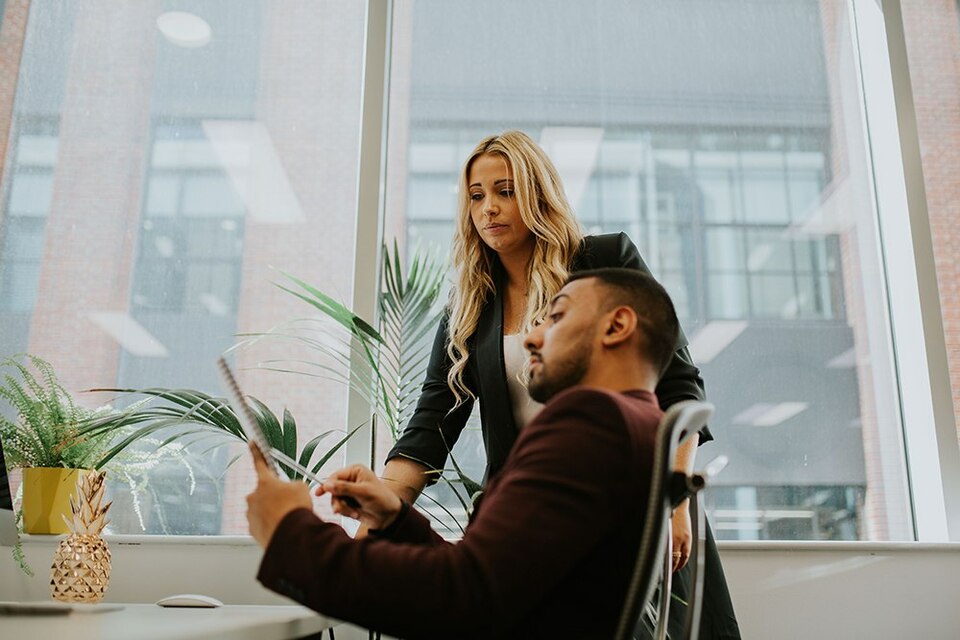 How to choose the best employee reward scheme for your business in three simple steps
The needs of every business are different, which is why different employee reward schemes can be better for different organisations.
Nevertheless, there are three important steps you should always take to find the perfect employee reward scheme.
Step one: find out what your people want
With so many packages and solutions available, it can be hard to know where to begin. So, for this reason, it's important you hold surveys to find out what your teams want. We also recommend hosting a town hall with snacks and activities. After all, choosing an employee reward scheme should be an exciting time for you and your employees!
Step two: choose a recognition and rewards program based on your goals
Because there are many types of recognition programs, it's important to choose one that aligns with your goals. Some programs don't just include reward functionally, but also administration software. Consequently, if your goals are to improve communication and engagement, you need to look at tools that include enhanced admin features, in addition to a reward and recognition scheme.
Step three: shortlist your favourite rewards programs according to your budget
So, you've found the perfect solution to boost engagement. What's next? At this point, you should factor in your budget and estimated return on investment (ROI). This is especially important if you're purchasing a combined rewards and benefits package. Lots of rewards and benefits providers offer different pricing options and can accommodate all sorts of budgets, so if your initial choice is out of scope, they could offer you a more affordable tier.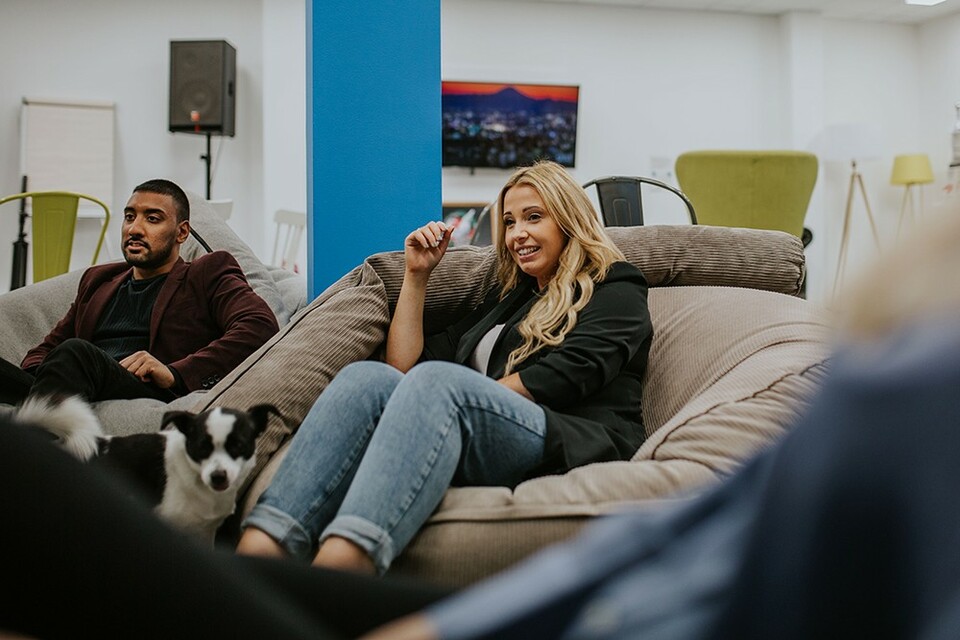 The benefits of a great employee rewards program
A reward and recognition program should be a crucial part of your employee experience strategy. According to Deloitte, businesses who make the effort to recognise their teams' achievements see on average 14% higher levels of engagement than those who don't. 1
However, a higher level of employee engagement isn't the only benefit, and employers could also notice:
Benefit one: an increase in employee motivation
Introducing an employee rewards program or loyalty scheme is one of the best actions you can take to motivate your employees. What's more, employers who understand the importance of a structured recognition and reward system also have a competitive advantage in attracting new talent over those that don't. In the current employment climate, many people are prioritising employee experience over salary and want to work in places that value their contributions and ideas. They want to be in an environment where their leaders inspire and motivate them to do their best work. When people feel their efforts are noticed, they not only do more, but also think more innovatively. This will consequently will drive your business forward and lead to more growth.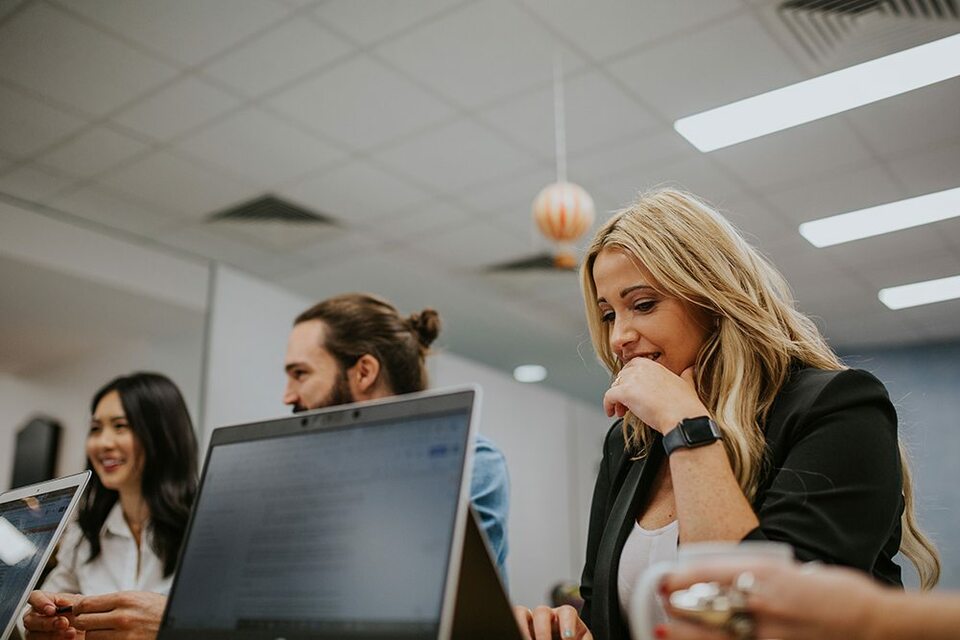 Benefit two: a boost to team morale
Employee morale is a reflection of your teams' mental wellbeing, job satisfaction and attitude. So if morale is high, your employees are likely in a good place and love what they do. Incentives and rewards boost employee morale because they give your people focus and encourage them to do their best work. Plus, if you open your incentives to include peer-to-peer recognition, this promotes greater collaboration, which creates a strong and inclusive culture. However, for a loyalty or reward program to have the biggest impact on morale, we recommend taking a personalised approach. For example, if you're thinking about introducing a reward and recognition platform, make sure it includes functionality such as displaying the recipient's full name and a dedicated space for a customised message. Additionally, if there's the option of adding company values to each recognition, even better!
Benefit three: higher employee retention rates
More often than not, people stay at a company because they feel valued, not because of their salary. In fact, salary plays a smaller role in retention than previously thought. According to Forbes, 66% of employees said they would likely leave their jobs if they felt unappreciated.2 Fortunately, there are plenty of ways an organisation can recognise their employees and some of them are very cost-effective solutions. Sometimes, a simple thank you note is all it takes. That said, a more significant non-cash reward could include giving someone the day off, or letting them start later or finish early on a Friday. Other rewards may link to employee development, such as offering the opportunity to pursue a particular passion project, or work in another department for a month. Either way, it's important to keep in mind that your employees are individuals who want praise and appreciation – and if you make recognition a priority, they stay.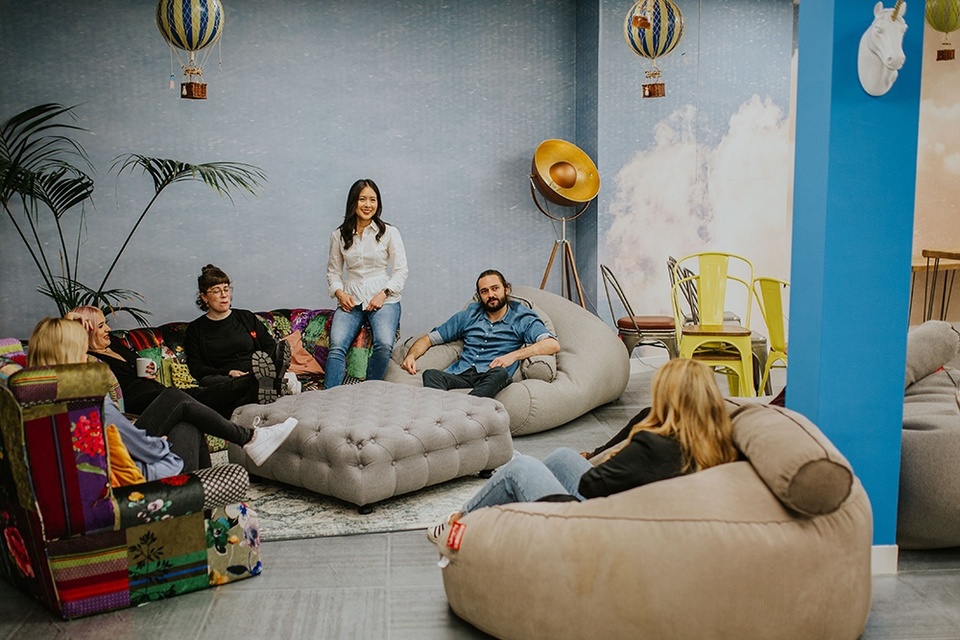 Benefit four: better customer satisfaction
Let's face it, increasing customer satisfaction is challenging. Yet, while many factors can influence how your customers feel, encountering an enthusiastic and happy employee can make all the difference. When your teams feel appreciated, they're more willing to go the extra mile and deliver an exceptional level of service. Happy employees are excellent brand ambassadors for your business, as often their enthusiasm and can-do attitude is obvious to customers. Honestly, there's no better feeling than hearing people speak highly of your company and helpful teams, which is why it's important to give your employees the recognition and appreciation they deserve.
Benefit five: higher levels of productivity
Employee recognition is one the most significant promoters of productivity, with over 78% of employees acknowledging they would work harder if they received more recognition.3 The reason recognition has such a positive effect on productivity, is that people feel a sense of accomplishment after receiving a compliment for something they've put a lot of effort into. Usually, employees say the most memorable recognition comes from their manager. Consequently, senior leaders should make an effort to let their teams know they're doing a great job. That's not to say peer-to-peer recognition isn't important – because it is. Without peer-to-peer recognition, teams don't collaborate and support each other as well as they could. Ideally, a business should strive to build a recognition-rich culture, with employees receiving recognition from colleagues of all levels of seniority.
Benefit six: a more supportive company culture
First and foremost, when creating a purposeful and supportive culture it's important to develop a set of core values and principles that attract like-minded individuals to your business. So, what do we mean by this? Well, if you want to build a supportive culture you should first consider how you'll prioritise recognition. Saying your employees are the heartbeat of your company loses its meaning if you overlook their achievements and take their hard work for granted. However, before choosing a recognition platform, we recommend asking your employees what they value and how they want to be appreciated. Some people like public gestures, such as employee of the month, whereas others prefer a discreet thank you card.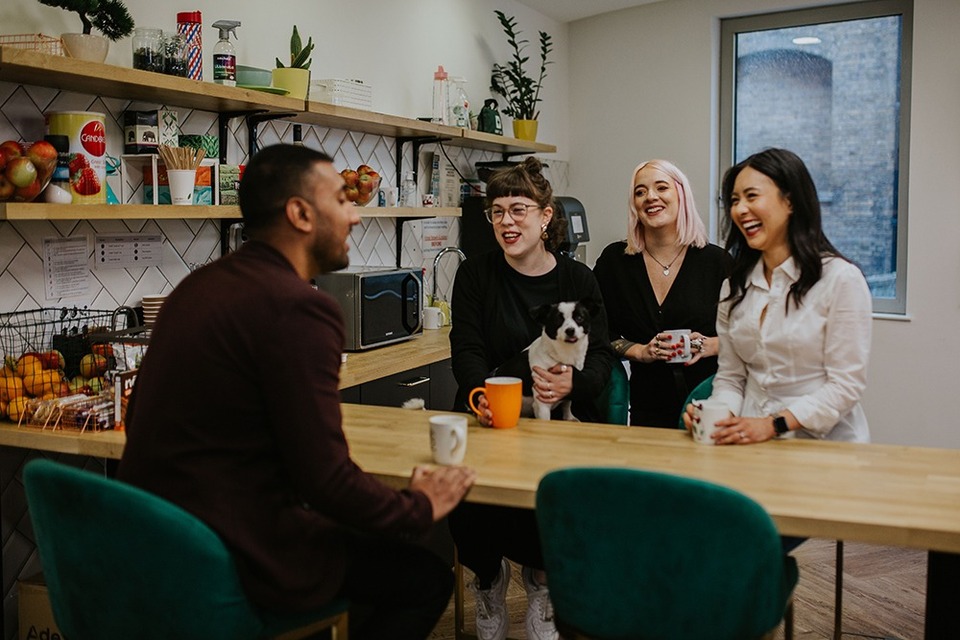 Reward employees with these popular options
Fortunately, there are many different rewards for all sorts of occasions – be it celebrating professional achievements or personal milestones.
Choosing a reward for a colleague should be something you look forward to, not a chore. However, we understand that if you don't know the person well, finding the perfect reward can be challenging. That's why we've created this helpful list to give you some inspiration.
Rewards can be categorised into two groups:
Monetary rewards
Monetary rewards are tangible gifts and include:
Store gift cards
Subscription boxes
Vouchers for meals out
Hampers
Theatre tickets
Wine or gin tasting experiences
Non-monetary custom rewards
Non-monetary custom rewards are gestures and include:
Sending a thank you card
Allowing someone to finish early
Giving away an extra day of annual leave
An award, such as employee of the month
Role shadowing opportunities
Job swap for the day
What makes for an effective employee rewards program?
An effective employee loyalty scheme will promote a healthy company culture and boost team morale.
Key features to look out for in a loyalty program include:
User-friendly recognition
A wide range of employee reward options
Functionality to share your core values
A range of benefits and discounts
Enhanced communication features
Additional wellbeing resources
Reward your teams with an employee voucher, gift card, and more with Perkbox
One of the most effective ways to increase employee motivation and engagement is with a personalised employee reward scheme.
Effective reward programs tend to include additional features that enable you to share your core values and so much more.
Take our Celebration hub for example. Your employees can recognise each other on the go with a user-friendly app. Not only that, but managers have access to over 35 different rewards, ranging from big brand store cards to subscription boxes. They can also choose to give custom rewards, to make things even more personalised for employees.
To find out more about Celebration hub, download an overview