What is an employee discount scheme?
An employee discount scheme is a benefit or perk that employers can offer to their employees. Their staff get access to a specific range of discounts because they work at a specific company.
Needless to say, employee discount schemes are one of the most popular workplace perks out there. Pretty much everyone loves saving money, and they also help employees' salaries go further over the course of a month. In many ways, it's a bit like offering your employees a small pay rise, when you consider the money they end up saving over the course of a year.
Employee discount schemes are often part of a company's larger benefits package. Great benefits packages help engage, retain, and motivate employees, and the following Perkbox statistics speak for themselves:
75% of employees say that they're more likely to stay in their jobs because of their benefits package.
69% of employees say a better benefits package would make them choose one company over another.
61% of employees agree that they have a healthier lifestyle because of their company's wellbeing programme.
Employers normally use solutions like Perkbox to offer employee discount schemes to their employees. That way, all they have to do is sign up for a platform to offer their employees a range of discounts and savings.
A wide variety of shops and businesses offer discounts under employee discount schemes. Some of the most popular examples include:
Clothing stores
Chain restaurants
Supermarkets
Furniture stores
Large online retailers such as Amazon
Gyms and fitness brands
Food delivery services
Electronics stores
All in all, employee discount schemes are great for everyone concerned. They save employees money, bring in business for companies, and increase motivation, employee retention, and overall workplace satisfaction for employers.
Why are employee discount schemes popular?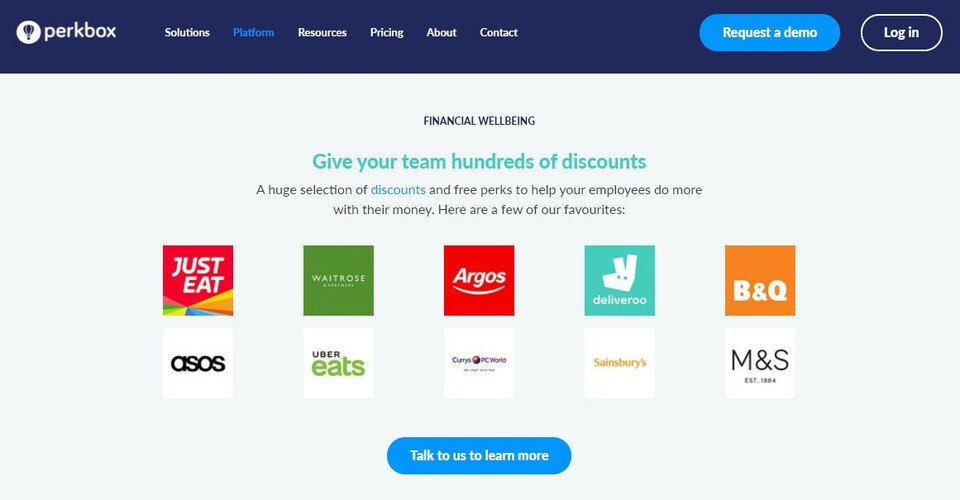 There are several reasons why employee discount schemes are popular. It goes without saying that they're a great perk to offer employees, but let's dive a little deeper.
Ideal for remote teams
The popularity of remote work set-ups is on the rise and is only projected to increase in the future.
Employee discount schemes are great for remote teams because they're easy to organise and implement virtually. There's no need to see employees in-person to get the scheme up and running. Login details can be sent to them electronically, as can any promotional communications.
Universal popularity
We've said it once and we'll say it again - everyone loves employee discounts and perks!
In fact, a 2020 Fractl report found that 80% of employees wanted perks or benefits more than they wanted a pay increase.
In the same report, 57% of people reported that perks and benefits were one of the top things they took into consideration when thinking about a new job.
An alternative to pay rises
Budgets have been tight over the past few years. That means that many companies can't afford or are reluctant to give out pay rises. Of course, this is disappointing for employees who work hard and want to be recognised for that.
Employee discount schemes are a popular alternative because they support employees without the need for pay increases. Employees can take advantage of significant monthly savings by using their discounts on everything from grocery shopping, to holidays, to the latest tech. All of this makes their salaries go further.
Easy to implement
Last but not least, employee discount schemes are extremely easy to implement in this day and age. With software like Perkbox, all you have to do is sign up for an account. After that, it's easy to onboard your employees and get them saving money.
How much do employee discount schemes cost?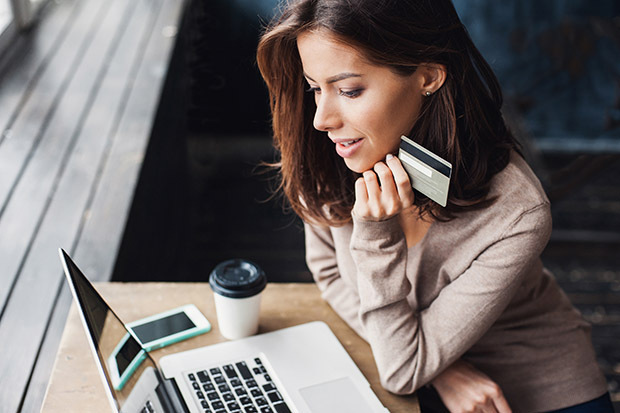 Employee discount schemes are affordable, although their costs vary depending on where you get them from.
In many cases, you pay for a monthly or yearly plan that comes with a range of perks and benefits for your employees. In Perkbox's case, employee discounts are one of the benefits.
In some cases, you could pay a licence fee, which is a cost per person in your organisation.
Once you've got an employee discount scheme set up, you don't need to pay anything further. And of course, they don't cost anything for your employees either. They just generate savings!
Do employee discount schemes work?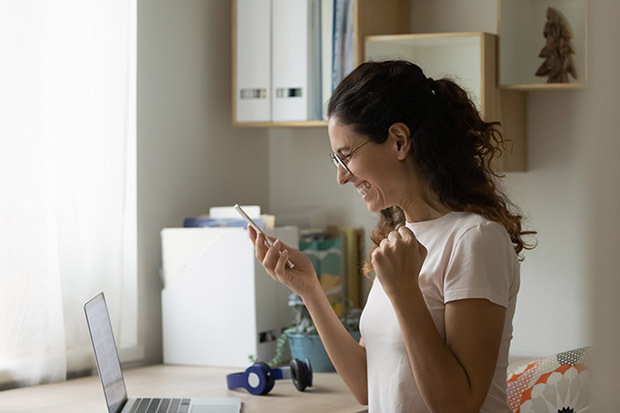 The short answer is yes! Employee discount schemes are proven to be highly effective.
When done well, they help employees save a significant amount of money, while increasing workplace satisfaction and retention. A knock-on effect of this is that it reduces a business's recruitment costs and increases productivity.
An employee discount scheme is also something worth shouting about when trying to attract employees. As mentioned earlier, it's a perk people love, so can help you recruit the best talent on the market.
All in all, when you consider the ease with which you can set up an employee discount scheme, and the genuine benefits it brings to both employer and employee - it's a winning solution and will be for a long time.