20 Essential HR Tools for Busy HR Professionals
Most HR professionals face the same set of problems. They don't have time to focus on company employees as much as they'd like because they're inundated with paperwork and the same administrative tasks over and over again.
Luckily, there are a range of human resource tools out there that can save the day. We've put together our top 20 picks of essentials programmes for HR managers and outlined them here, just for you. They're all inexpensive, easy to use, and highly specialised.
We've divided them into the following categories:
Employee engagement

Recruiting & onboarding

People management

Organisation

Administration & finances
Keep reading to learn more and discover the perfect HR tools for your company.
The 20 HR tools & HR software you need for success
Employee Engagement
1. Perkbox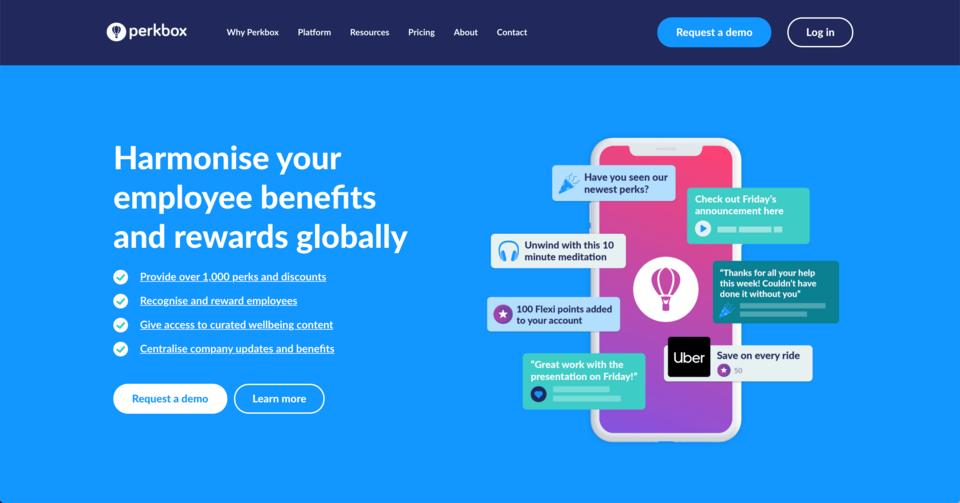 Best for: Employee engagement
The basics: Perkbox is a global benefits and rewards platform that enables companies to care, celebrate, and connect with their employees. It's a must-have tool for anyone who wants to boost employee engagement.
The Perkbox engagement platform has multiple features, but its four hubs include:
The Perks hub: With over 1,000 different employee discount schemes and deals from big brands, such as Tesco, Sky, and Asos your teams can save money on food, tech, entertainment, and much more all year round. You can even add your own company benefits to the platform, so your staff have all their perks and benefits under one app.
The Celebration hub: Everyone on your team can send recognition to celebrate professional achievements and personal milestones. For celebrating extra special occasions, custom rewards are an excellent option. In fact, they don't have to be monetary in value and could include an extra duvet day, for example.
The Wellness hub: The resources on the Wellness hub are carefully curated to meet the needs of all your people and include guided meditations, on-demand yoga classes, and sleep stories. It's an all-rounder programme that people can use when they want to exercise, or relax and unwind for the night.
The Culture hub: When HR want to communicate company-wide updates, for example, introducing new joiners or sharing upcoming social events, they can create small cards using templates or make their own from scratch. This reduces the reliance on team leaders in different locations and simplifies communication channels.
Handy features: Perkbox is a highly customizable platform, in which you can add your own logo, branding, values, and employee benefits. You can also highlight or hide any perks that different teams are entitled to.
Find out more
Request a free demo and learn how you can care for, connect with and celebrate your employees with Perkbox.
2. Slack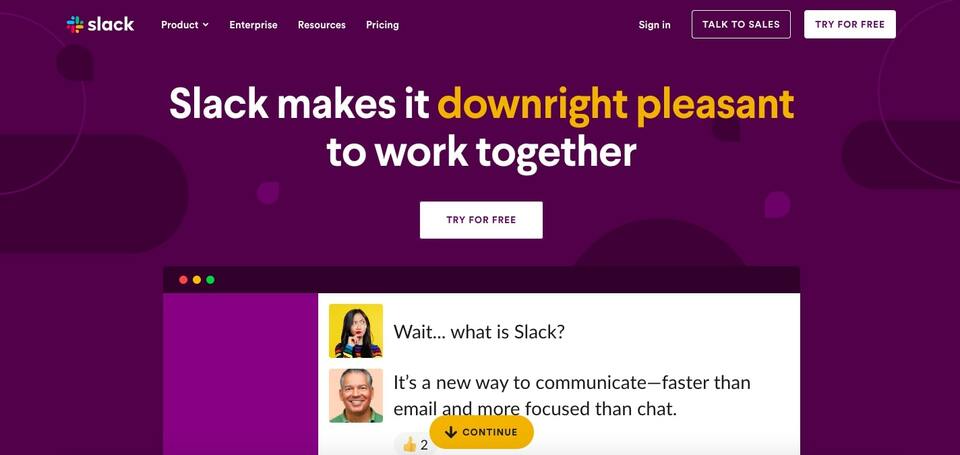 Best for: Team communication
The basics: Slack is a well-known communication solution with the goal of making teams actually enjoy working together. Its interface is easy to use because it works just like the chat apps many are already familiar with. It's simple to send messages, attach files, and even make video calls. All your communications are organised into channels, which can be based on topics, projects, teams, departments... whatever you want, really.
Slack is particularly useful for HR functions because it can help streamline the employee onboarding process. Get new hires up to speed, introduce them to your company culture, share resources, and answer any burning questions they may have… all within one the app.
Handy features: You won't have to worry about lost information, because Slack has a function that makes it easy to search through chats and find anything you need.
You can also add external parties such as clients, stakeholders or partners into your chats, which makes it a great tool for project management as well.
Find out more... by clicking here.
3. Alaya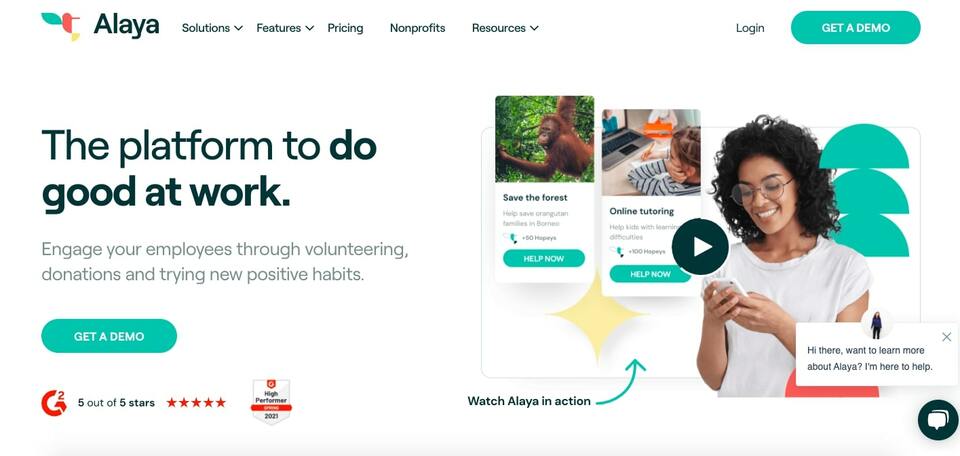 Best for: Volunteering & community initiatives
The basics: Alaya is software that helps companies build purpose-driven cultures. Their platform has many different functionalities, but their biggest and most interesting programme revolves around creating opportunities for employees to volunteer and give back to their communities. Alaya's software enables businesses to:
Organise volunteering opportunities (online & physical)

Run fundraisers & fundraising activities

Coordinate voting campaigns

Match employee donations

Implement company-wide volunteering initiatives

Track participation & impact
Handy features: If you're looking for nonprofits you'd like to partner with, Alaya has an impressive worldwide network that they can connect you with. They also make it easy for you to integrate your existing nonprofit partners, where applicable.
Find out more... by clicking here.
Recruiting & Onboarding
4. SAP Litmos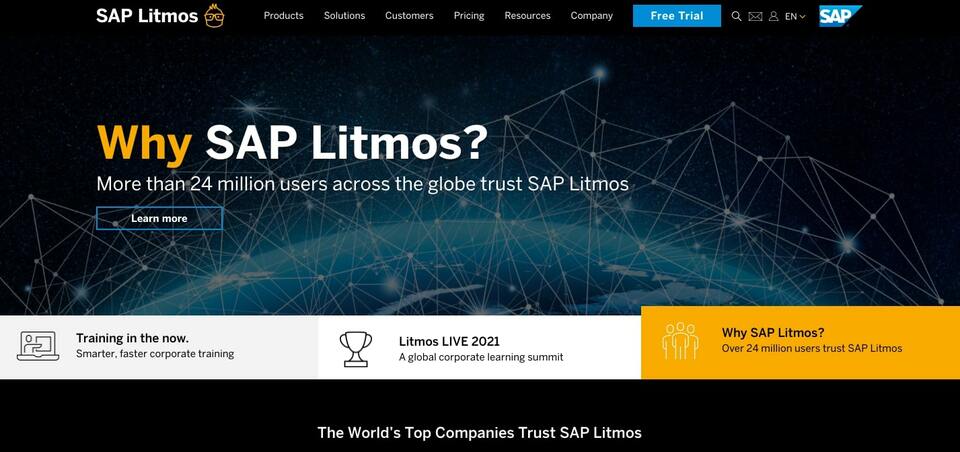 Best for: Employee training
The basics: SAP Litmos is a learning management system. Essentially, it manages all your staff training and development for you. Its simple interface and accessibility dramatically simplify the process of creating courses for your employees. You can also foster a little healthy competition between employees by using achievements, points, and badges based on engagement within the system.
Not only that, but Litmos also simplifies the process of taking courses, taking any resistant employees' excuses out of the picture. Tracking is also made easy with automatic measuring of metrics such as registration and attendance.
Handy features: If you're averse to reformatting your pre-existing materials, it's easy to upload them (most media formats are accepted). It also contains discussion boards, incorporates gamification with leaderboards, and is accessible anywhere and anytime on all devices.
Find out more... by clicking here.
5. Workable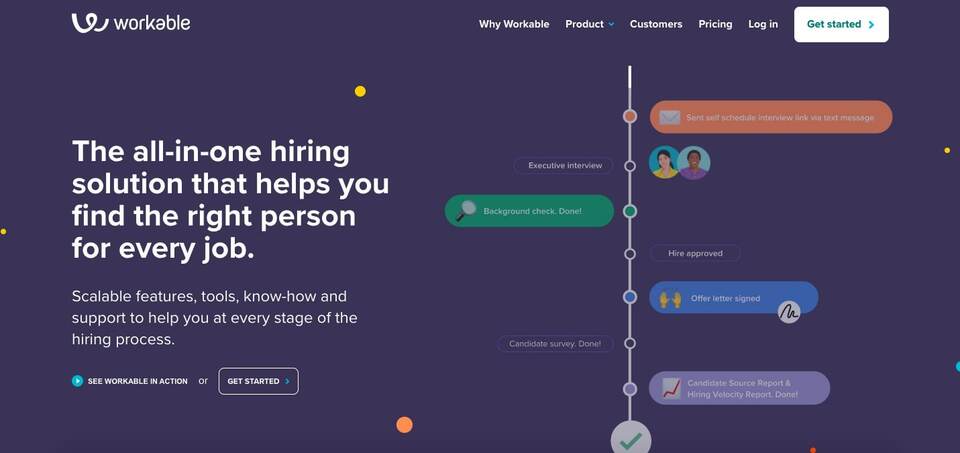 Best for: Recruitment
The basics: Easily the most popular candidate sourcing and applicant tracking system, Workable is incredibly effective, especially for small and medium-sized businesses. It spreads your recruiting net far and wide and streamlines your hiring process.
Make a single job post and your advertisement will be shared to over 200 recruitment websites, including big ones like Indeed. Workable also reach candidates on social media platforms like Facebook and LinkedIn. Once applicants start rolling in, Workable keeps track of everyone applying. From there, you can pick out candidates to interview and make your shortlist.
Workable also has a range of key features for any hiring process, including referral tools, diversity, equity & inclusion criteria, and video interviewing functionalities.
Handy features: Workable's programme is clean and slick; it clearly shows you what stage of the interview process every candidate is at. Your HR department and colleagues can even add their own comments. You can also see all the applicants from your company as a whole, which is a nice touch in case applications transfer departments. Plus, very responsive customer service is just a call away.
Find out more... by clicking here.
6. Plum.io
Best for: Recruitment & workforce planning
The basics: Plum.io is a very unique human resources software. It uses industrial/organisational (I/O) psychology to help businesses with workforce reorganisation, workforce planning, talent acquisition, emerging leaders, succession planning, employee development, and team insights & building.
All you have to do is distribute one assessment to employees and applicants. You'll get insightful, accurate results that will inform your hiring, promotion, and transfer decisions to everyone's benefit.
Handy features: Plum.io isn't a one-sided HR software platform. The process doesn't come to an end after the assessment; they have features that allow people to collaborate on their outcomes, futures, and career mobility decisions.
Find out more... by clicking here.
7. Workbright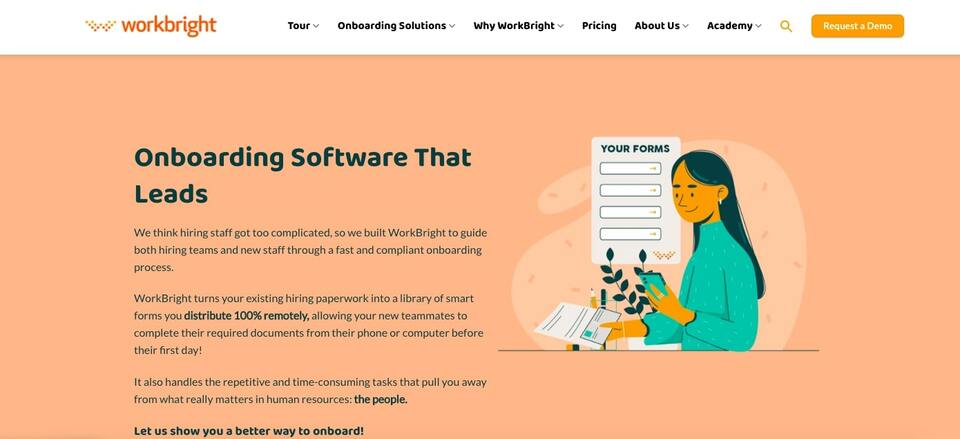 Best for: Employee onboarding
The basics: Workbright is an HR management software that came to be because they found the employee onboarding process just too complicated. It works by helping users create online libraries of onboarding forms and documentation, allowing them to distribute it all 100% remotely. This makes the hiring process quick, easy, and painless by giving new hires easy access to the forms they need and automating the time-consuming tasks that eat up HR professionals' workdays.
Handy features: Workbright's software takes a modern and practical approach to employee onboarding. Some of their most useful features include fingertip signatures, cameraphone uploads, applicant tracking integrations, and compatibility across all kinds of devices.
Find out more... by clicking here.
8. VivaHR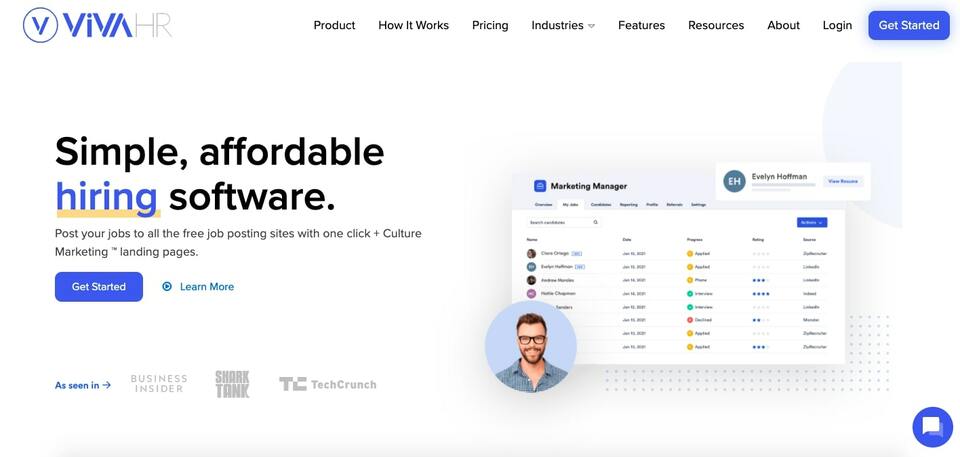 Best for: Recruiting
The basics: VivaHR has succeeded in developing recruiting software that's affordable, effective, and straightforward. They don't make anything overly complicated, and that's why their software is a great solution for any recruiting process.
Simply make a job post (either from scratch or by using one of their ready-to-use templates), get it posted to over 50 job boards and sites, watch applications and candidate profiles roll in as job seekers are directed to your post, and monitor everyone's progress with their applicant tracking software.
Handy features: VivaHR has great features that can help make your hiring process collaborative. You can give different HR team members access to candidate resumes and impressions and even work together on a ranking system.
Find out more... by clicking here.
People Management
9. Myhrtoolkit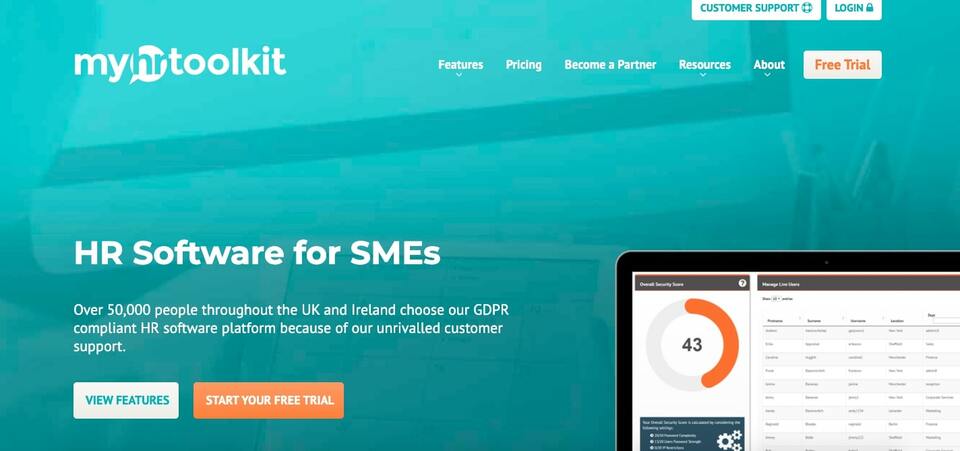 Best for: Staff management
The basics: Myhrtoolkit is an online-based system that tracks it all: holidays, absences, must-read documents, staff databases, appraisals, training, pay & benefits, healthy & safety management, tasks, and general staff management. Basically, you can look after all your people in one place!
Myhrtoolkit is a popular choice for small and medium-sized businesses. It's also GDPR compliant, ISO 27001 certified, and is renowned for great customer care.
Handy features: Read receipts allow you to check who's seen what, which is handy for training and staff memos. Myhrtoolkit is also an HR software that's mobile-friendly and condenses down to the small screen well, which can't be said for an Excel spreadsheet...
Find out more... by clicking here.
10. Staff Squared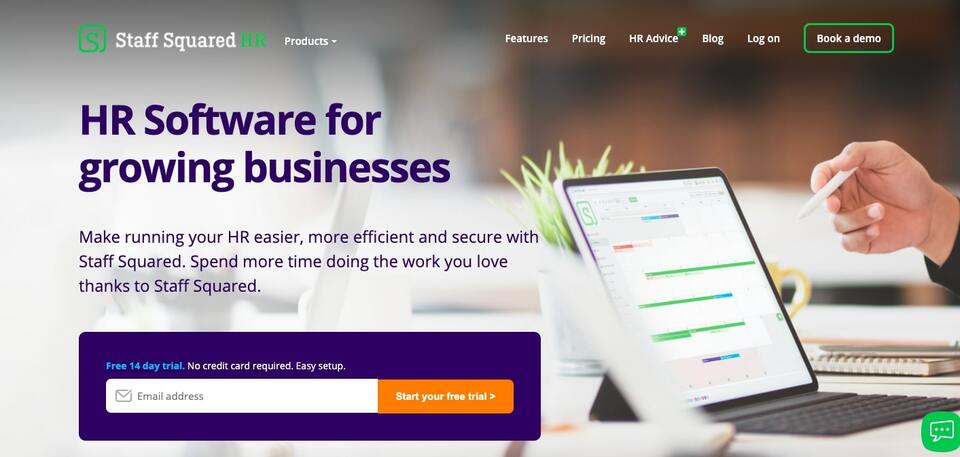 Best for: Staff management
The basics: Staff Squared is a great, cloud-based HR software that helps human resources professionals get on top of all their staff management tasks on an efficient, intuitive, and secure platform. It enables small to medium-sized businesses to free up time to work with their staff, rather than paperwork. Some of its top capabilities include:
Holiday management

Absences

Time tracking

Expense management

Staff information

Document management

Staff performance management

Employee onboarding
Handy features: Staff Squared will fit perfectly into your existing HR processes. It's easy to connect your favourite web apps like Slack, Google Calendar, and Microsoft Outlook with their software.
Find out more... by clicking here.
11. People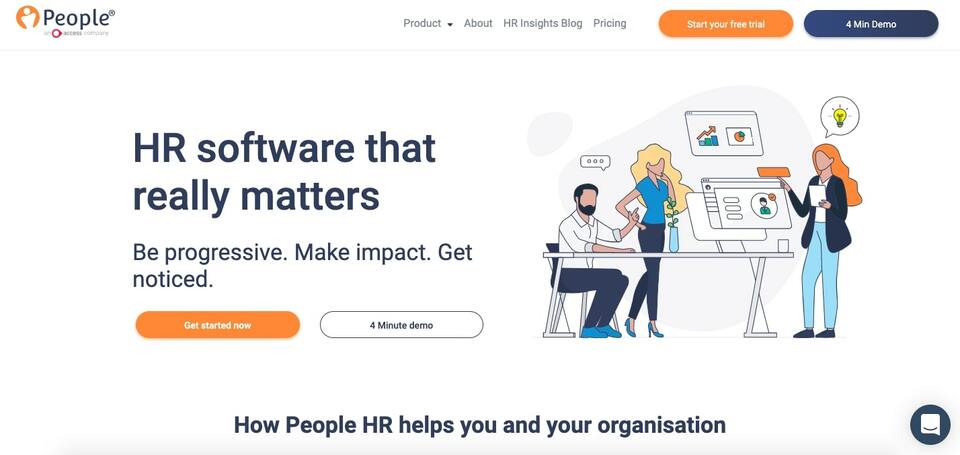 Best for: HR essentials & recruiting
The basics: People HR is software that covers all the bases. In terms of HR needs, it covers a lot of ground. It helps human resources professionals implement automation to avoid spending valuable time doing the same tasks over and over again. However, it also has a great applicant tracking system that helps companies attract and retain the perfect additions to their team.
Handy features: People HR also has employee performance functionalities so you can maximise the potential of those who already work for you. Encourage employees to set goals that match company values, foster collaboration, compare employee data and scores, and collect 360-degree feedback.
Find out more... by clicking here.
12. BambooHR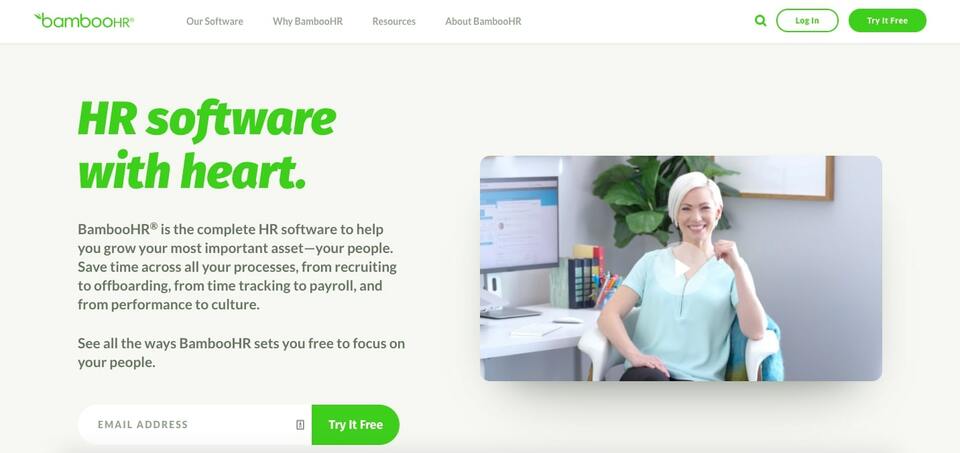 Best for: A little bit of everything
The basics: BambooHR identifies itself as an HR software "with heart", that aims to help human resource professionals focus on people, not business processes. In order to achieve this, they offer an array of features that cover everything from payroll to company culture to onboarding and training employees.
Handy features: Bamboo HR offers a great library of resources along with its software. They have extensive content libraries and webinar libraries, as well as an informative blog.
Find out more... by clicking here.
13. TriNet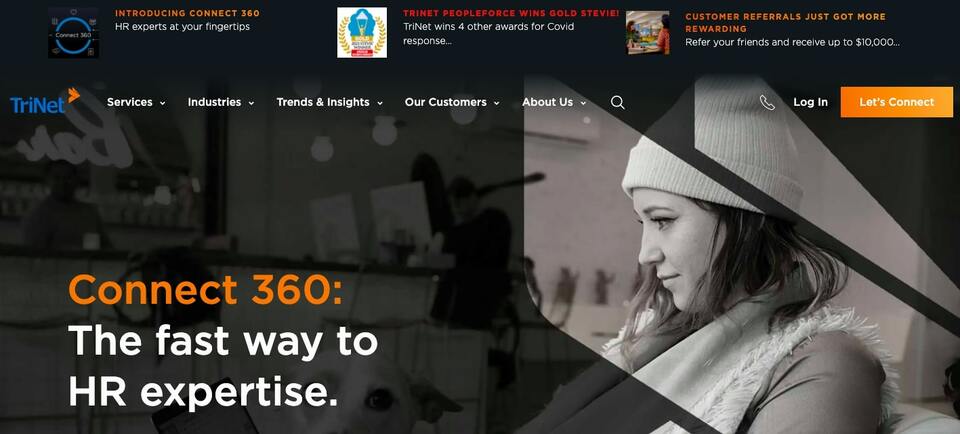 Best for: HR expertise, risk mitigation & payroll services
The basics: TriNet is a full-service HR solution that helps businesses with all their employee management and administrative tasks. Their platform is intuitive to use and can be specifically tailored to your industry and business type. Their top services include:
HR expertise:

Talent retention, compensation consulting, engagement & team building

Risk mitigation:

Workers' compensation, employment practices risk management & affordable care act solutions

Payroll services:

Expense management, timesheet management
Handy features: TriNet has a range of experts from different industries to help you with your specific HR needs. They can customise their services for architecture & engineering, consulting, education, eCommerce, financial services, marketing & advertising, nonprofits, retail & wholesale, and more.
Find out more... by clicking here.
Organisational
14. Monday.com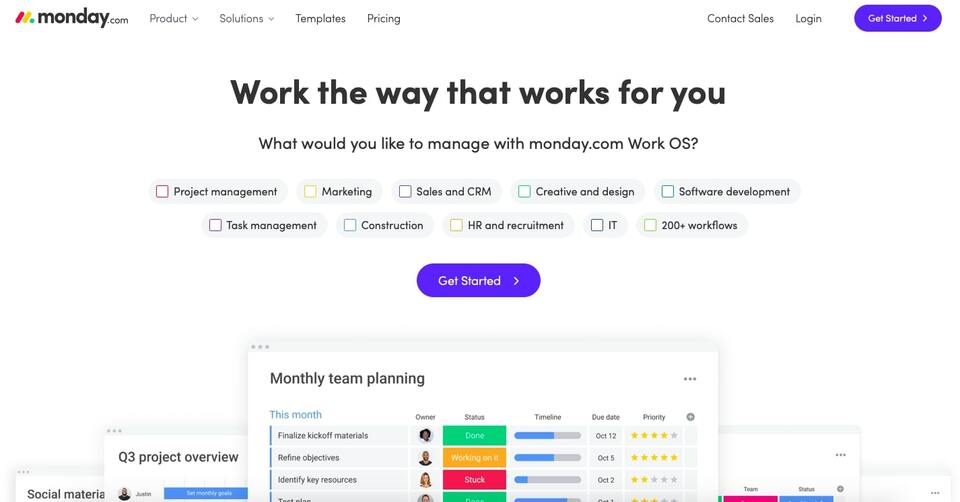 Best for: Centralising all your HR processes
The basics: Monday.com's software is used in all kinds of industries, but is particularly powerful in a human resources context. It works as a solution for all your HR processes and workflows, bringing them all together into one central workspace.
Monday.com helps human resources professionals facilitate a breezy HR experience and manage employees throughout all the phases of their career:
Recruitment pipeline

Onboarding & training

Engagement & well-being

Development & learning

Leave requests

Performance reviews
Handy features: Monday.com can really save your human resources team time because they offer an array of ready-to-use HR templates to take advantage of when you're getting started.
Find out more... by clicking here.
15. Calendly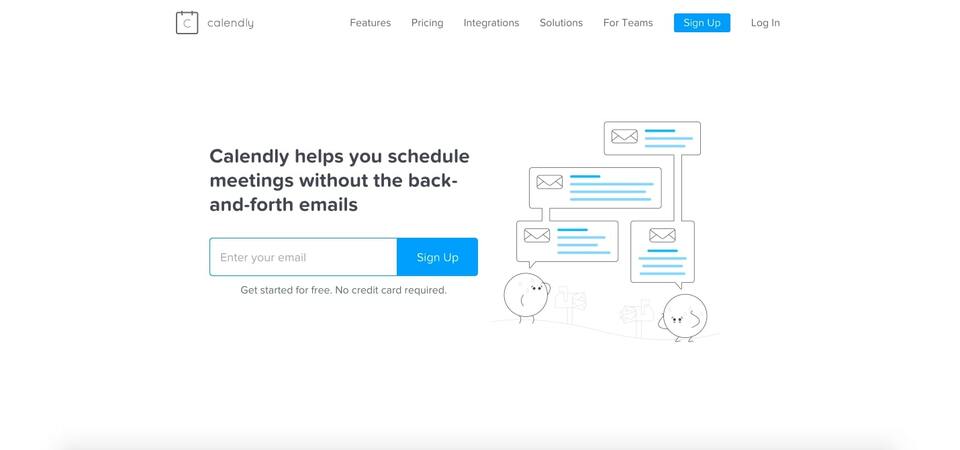 Best for: Scheduling meetings
The basics: Calendly is a simple tool that can truly work wonders for human resources. It's an automated scheduling software that allows you to book meetings without the back and forth of emails or phone calls. It syncs automatically with up to 6 types of calendars to check availability and provides for different kinds of meetings such as one-on-one, round-robin, and group.
Handy features: Calendly is the perfect complement to HR tools you already use. You can embed it into your website, easily share Calendly links, and even create custom integrations with their powerful API.
Find out more... by clicking here.
16. ZoomShift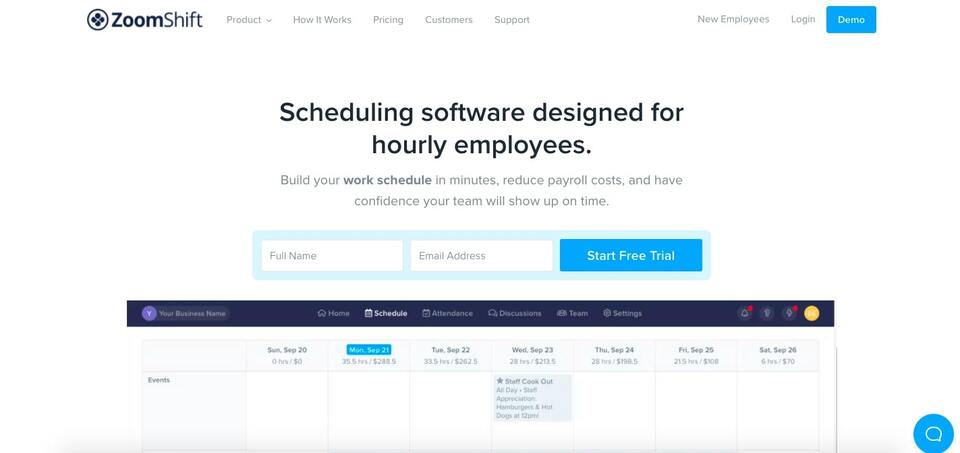 Best for: Scheduling & time tracking
The basics: ZoomShift is an ideal scheduling and time tracking tool for hourly employees. Forget about writing schedules and calculating labour costs by hand. ZoomShift gives you an elegant, intuitive interface where you can manage your employees' schedules in a dynamic way. It also has functionalities for:
Labour cost calculations

Timesheets

Time tracking and time off tracking

Shift planning

Shift swapping
Handy features: ZoomShift is a great tool for employees to use, as well as human resource management professionals. They have a handy mobile app which makes it ideal for switching shifts, requesting work/time off, and logging daily hours.
Find out more... by clicking here.
17. Loom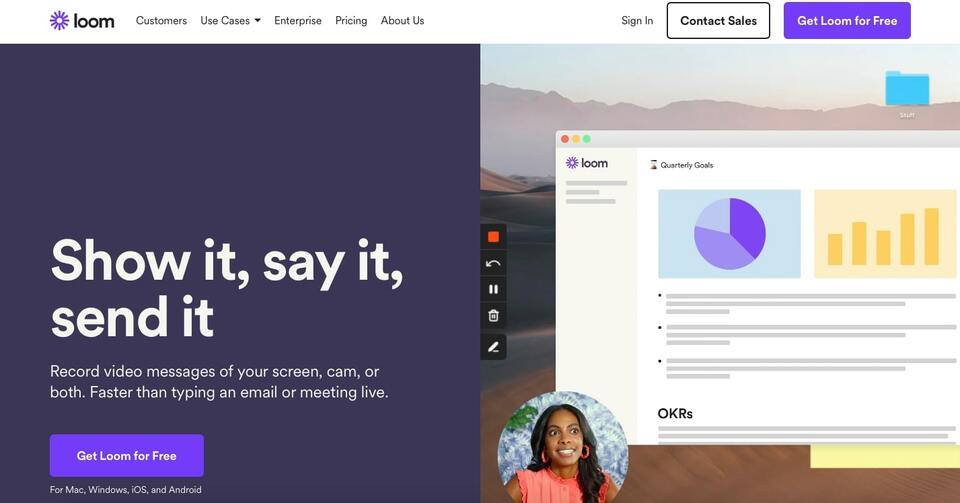 Best for: Training & feedback
The basics: Loom is simple but powerful. It has become the most popular and widely-used screen recording tool out there.
Basically, it gives human resources management professionals the ability to make screen recording videos on Google Chrome, Mac, Windows, iOS, and Android. Instead of having to send emails back and forth providing onboarding training and general feedback, you can make a quick screen recording of what you want to explain, send out a link, and save yourself a lot of time.
Handy features: Loom is easy to install and use regardless of your level of technological know-how. Its user experience is top notch, you can choose to record with or without your camera, and it's easy to edit your screen recordings.
Find out more... by clicking here.
Administrative & Financial
18. Smart Pension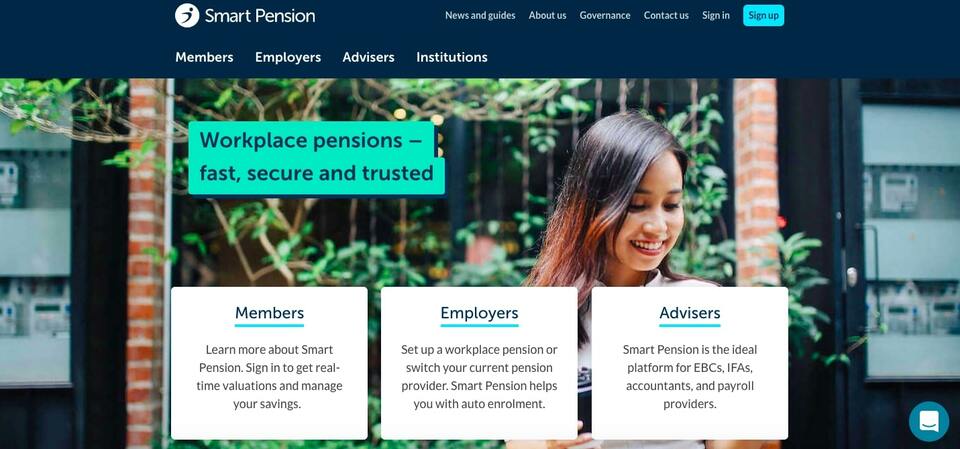 Best for: Pension schemes
The basics: Using Smart Pension's cloud-based service is a quick and simple way to get your company compliant. It's now mandatory that every business offers a workplace pension, even if you only employ one person. Smart Pension's goal is to help every business in the UK get on track.
Handy features: Smart Pension helps you generate professional literature to distribute to employees so they can be reassured and kept in the loop. This helps them build confidence and feel in control over their retirement. Smart Pension also integrates with all leading payroll providers.
After set up, your employees can use the platform themselves to choose their own level of contribution or even opt-out.
Find out more... by clicking here.
19. XPert HR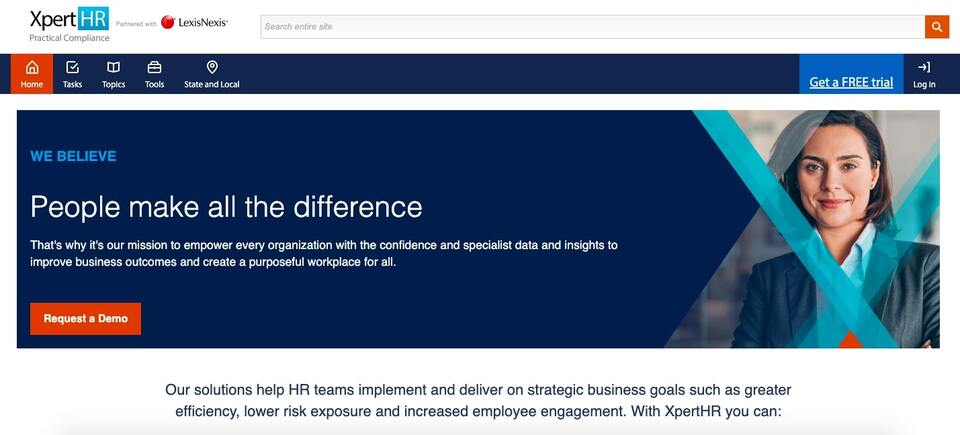 Best for: Compliance
The basics: An online supplier of highly useful HR documents on subscription, XPert HR helps make sure that you're up to date with compliance. As well as providing expert guidance, it supplies model contracts, staff handbooks, and more.
Handy features: Programmes guide you through difficult HR tasks so you learn how to do things, like draft a zero hours contract or support an employee who has become disabled. They also keep their finger on the pulse of the business world, weighing in on trending topics such as COVID-19 and discrimination issues.
Find out more... by clicking here.
20. ADP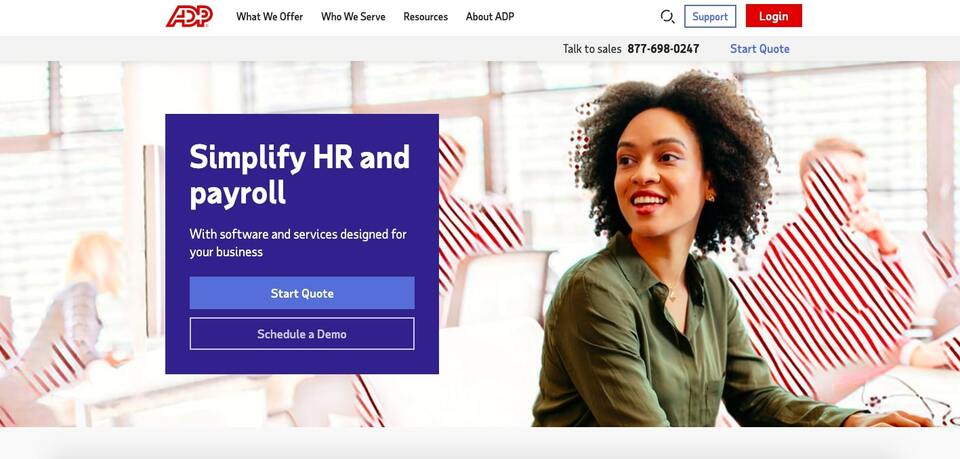 Best for: Payroll, tax services & time tracking
The basics: ADP has a wide range of features that would be useful to any HR professional, including those related to time & attendance, talent, benefits, HR services, and outsourcing options. However, they really set themselves apart with their payroll platform.
Regardless of the size of your team, you can pretty much leave your payroll needs with ADP and they'll do the rest. They have fully automated employee data syncing, integrations with their other HR features, scalable levels of service, and compliant support as well.
Handy features: If you use ADP, your head will no longer be swimming with confusing accounting questions. They have certified, experienced payroll professionals available to help you out 24/7.
Find out more... by clicking here.
Elements to consider when choosing an HR tool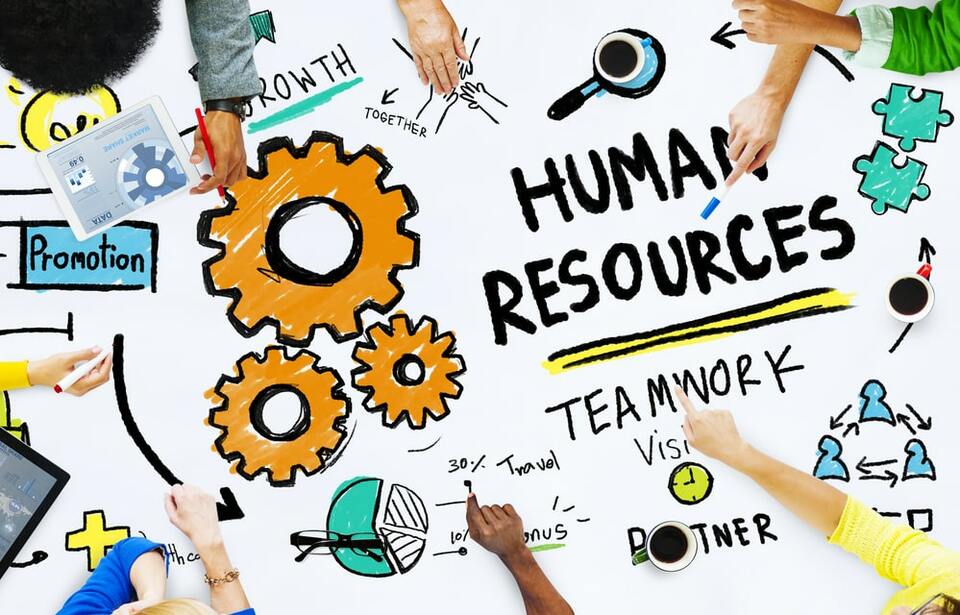 As you can see, there's a dizzying number of HR tools and HR software out there. From employee engagement software, to training, recruitment, and more. This makes it difficult to determine the best choice for your team.
To help you pick the perfect HR solution for your needs, consider the following elements...
P.S. Not to brag, but Perkbox has all of these elements and more.
1. Ease of use
This might be an obvious feature to look for in an HR platform, but it's overlooked all too often. The best HR software is intuitive, easy to use, and doesn't have a steep learning curve. Remember that a lot of different people will probably be using your HR tool of choice. That extends to human resources professionals, staff, applicants... the works. All those people should be able to learn how to use your HR software quickly, or else it just won't be worth it.
2. Cost
Cost is a factor in just about everything in the business world. There's an HR software for every budget out there, so you don't have to worry about not finding anything. However, you'll need to determine how your HR software of choice will fit into your human resources budget. Startups and smaller businesses have to be particularly mindful of this.
3. Customer care & reviews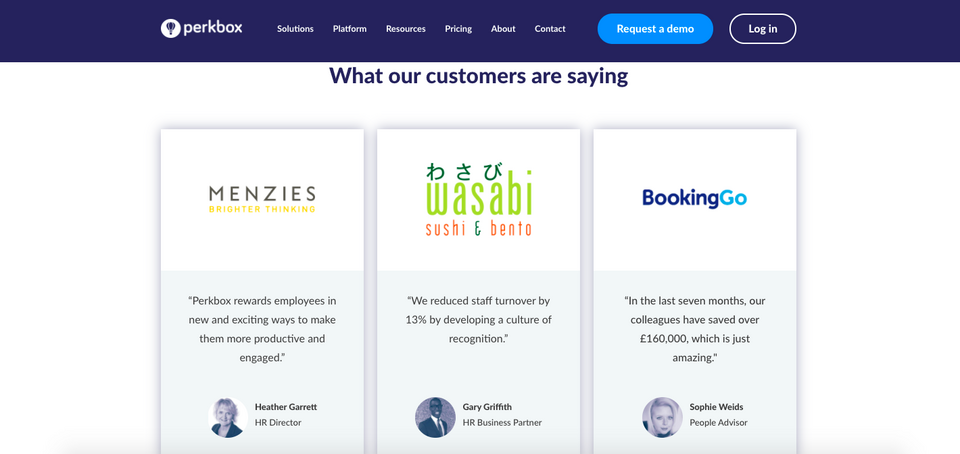 HR management software is important, so it's worthwhile to do a bit of crowdsourcing to gather feedback and reviews on popular software from your community. A quick Google search will also give you a general impression of a software's reputation. Generally, good software has good reviews.
It's also a good idea to investigate what kinds of customer care options different software has. It should be easy to get in touch with them should you have any problems.
4. Customisation
Great HR software platforms are easily customisable. Even if your company is using an external human resources management tool, ideally you want things like your company logo and branding to shine through. Additionally, the best software has a wide variety of features that you can browse through and ultimately single out the ones that best align with your business.
5. Scalability
Whatever the current status or size of your business, it's unlikely that it'll stay exactly the same in the future. Businesses are dynamic and are consistently scaling, expanding, transitioning, and re-organising. Your HR tools should reflect that.
When your business goes through structural changes, you won't want to start the HR software selection process all over again. Choose software with a high degree of scalability to avoid that eventuality. Instead, it'll grow with you.
You're ready to go
We hope that this toolkit has given you a great selection of the best HR software and tools out there at the moment. Whether you're looking for a solution to help you with employee engagement, recruiting, people management, organisation, administrative work or finances, we've got an option for you.
Don't forget to consider the ease of use, cost, customisation possibilities, scalability, and reviews of your software of choice and your HR team will be good to go.